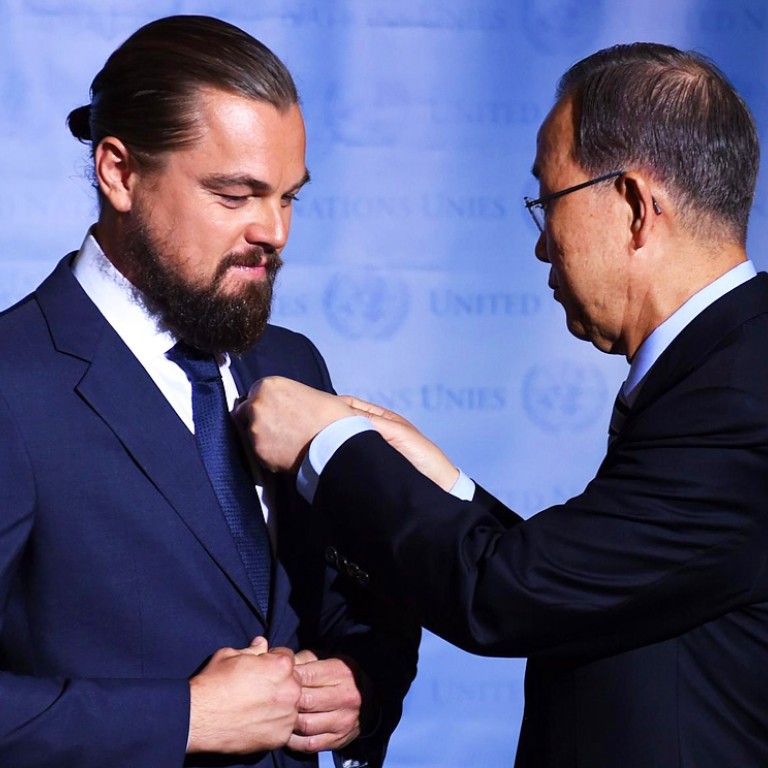 World in an 'era of crises': Ban Ki-moon downbeat ahead of UN summit
Mood downbeat ahead of general assembly faced with problems from Iraq and Ukraine to climate change - but Ebola offers ray of light
The UN secretary general, Ban Ki-moon, summed up the mood of foreboding hanging over the UN headquarters as it prepares to welcome more than 140 heads of state for the annual UN General Assembly this week. The world, he said, was "living in an era of unprecedented level of crises".
Ebola, Syria, Iraq, Ukraine, Gaza, South Sudan, Central African Republic: the list of crises is daunting, and the nadir in relations between Russia and the West has seeped into security council discussions on a host of other issues.
"The UN is grappling with crises on every level and Ukraine is poisoning the organisation," said Richard Gowan, at the Centre on International Cooperation at New York University. "It does feel like a particularly dreadful year."
The one exception to the confrontational climate at the security council this year has been its deliberations on fighting the Ebola virus. The council made history last week, passing a resolution declaring Ebola a threat to international peace and security, and calling on countries to send medical workers and supplies to combat it. The UN established an emergency mission to contain the disease's spread in Liberia, Sierra Leone and Guinea. There will be an emergency meeting on implementation this week.
"Ebola represents an opportunity for the UN," Gowan said. "There are no conflicting interests. There is no pro-Ebola faction. It's a classic international problem requiring a common response."
Since the outbreak was detected in March, Ebola has killed almost 2,700 people, mostly in Guinea, Sierra Leone and Liberia. It has also spread to Senegal and Nigeria.
Ban is seeking a similarly common response to another longstanding international challenge - climate change - but with significantly less success. The general debate is starting a day later than usual this year, tomorrow, so that the world's leaders can attend a global summit on the issue today. But the leaders of Russia and China will not be attending. Beijing will send foreign minister Wang Yi instead, a ministry spokeswoman said.
The actor Leonardo DiCaprio, named the latest UN "messenger for peace" on climate change, will address the summit, but his star power is unlikely to make up the gaping hole in international commitment.
Tomorrow, US President Barack Obama will chair a rare summit of the UN Security Council on the problem of foreign fighters. He last chaired a council summit in 2009 on nuclear weapons.
On Syria, the task of building a political and military coalition against Islamic State has been done outside the framework of the UN. A security council meeting will not address the role of Damascus, which still kills far more civilians than Islamic State, according to Human Rights Watch.
One chink of light also seems less bright 12 months on.
There was a breakthrough interim deal in November on Iran's nuclear programme, freezing it in return for relaxation of Western sanctions. However, progress towards a more comprehensive agreement has been faltering.
"Even optimists recognise prospects are dimming for a comprehensive nuclear deal between Iran and the West," Trita Parsi, head of the National Iranian American Council, told magazine. "Iran can afford to say no to a deal that doesn't meet its bottom line."
This article appeared in the South China Morning Post print edition as: World in 'an era of crises', says U.N. chief