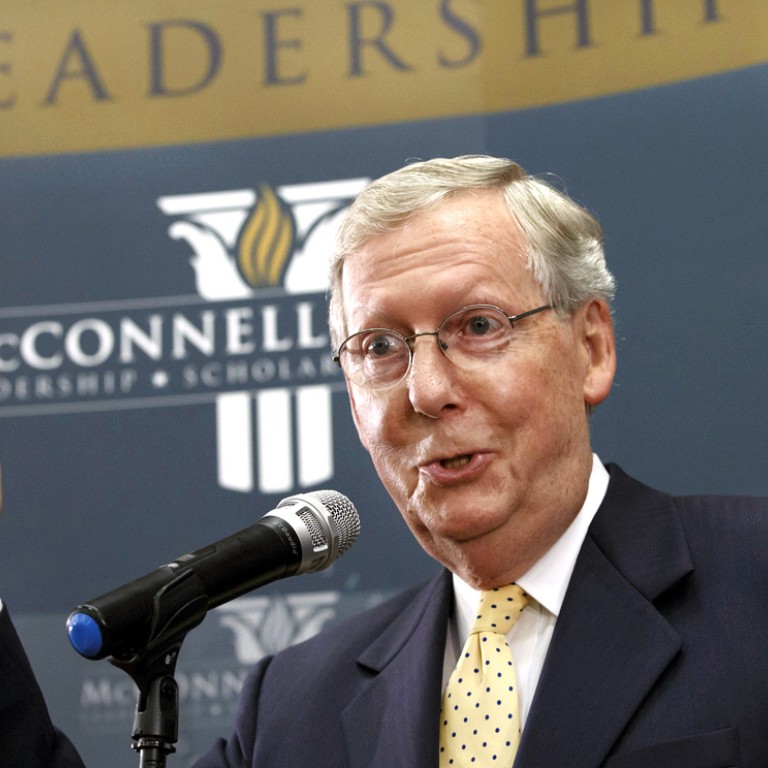 US Republican leader slams climate target agreement as 'unrealistic plan'
The US Senate's Republican leader on Tuesday slammed President Barack Obama's proposed greenhouse gas reductions as an "unrealistic plan."
The US Senate's Republican leader on Tuesday slammed President Barack Obama's proposed greenhouse gas reductions as an "unrealistic plan."
"This unrealistic plan, that the President would dump on his successor, would ensure higher utility rates and far fewer jobs," Senate Republican Leader Mitch McConnell said of Obama's proposals announced in Beijing.
The United States set a goal to cut its own emissions of the gases blamed for climate change by 26-28 per cent from 2005 levels by 2025.
The declaration came as Obama met his Chinese counterpart Xi Jinping for talks in Beijing.
But McConnell, who is set to lead a Senate which Obama's Democrats lost control of in midterm elections, said the country had had enough of Obama's strategies.
"Our economy can't take the President's ideological War on Coal that will increase the squeeze on middle-class families and struggling miners," McConnell said.
"The President said his policies were on the ballot, and the American people spoke up against them. It's time for more listening, and less job-destroying red tape.
"Easing the burden already created by EPA (Environmental Protection Agency) regulations will continue to be a priority for me in the new Congress," he stressed.