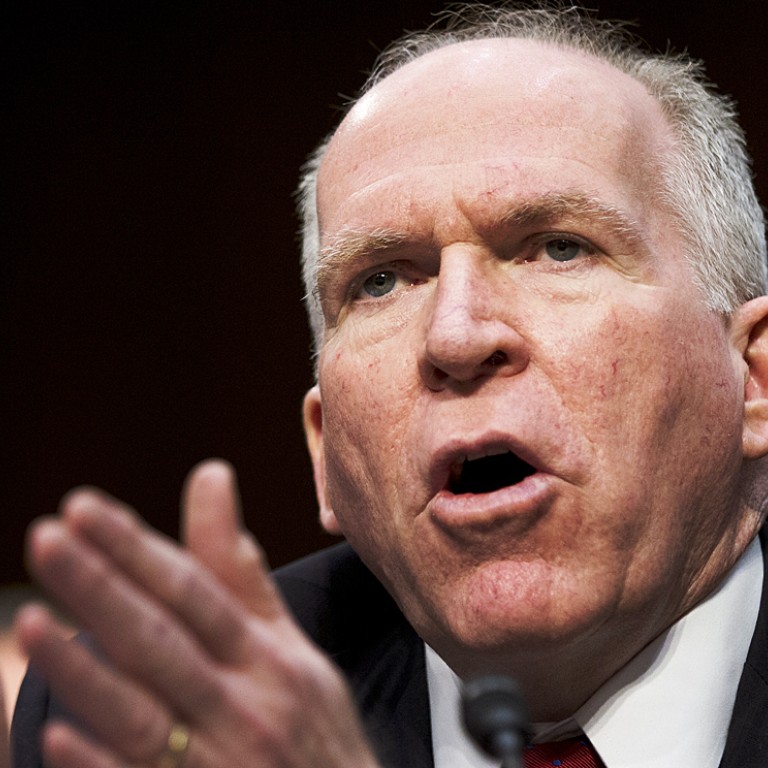 CIA chief John Brennan considers sweeping reorganisation
John Brennan is mulling reorganisation of US agency that would see the spying and analysis divisions merged in special focused units
CIA director John Brennan is considering sweeping changes that could include breaking up the separate spying and analysis divisions that have been in place for decades, to create hybrid units focused on individual regions and threats to US security, current and former intelligence officials said.
The proposal would replicate the structure of the CIA's Counterterrorism Centre (CTC) and similar entities in the agency - an idea that reflects the CTC's expanded role and influence since the September 11 attacks in 2001.
US officials said the proposal was in its preliminary stages, and could still be scaled back or even discarded.
But if Brennan moved forward, officials said, the changes would be among the most ambitious in CIA history - potentially creating individual centres focused on China, Latin America and other regions or issues for which personnel are now dispersed across the agency.
"It's a major deal," said a former senior CIA official who has worked with Brennan.
Brennan appointed an internal CIA panel in September to evaluate the proposal as part of a broader review of the agency's structure. In a message to the agency's workforce, he cited the "rising number and complexity of security issues" such as the continued threat of al-Qaeda.
"I have become increasingly convinced that the time has come to take a fresh look at how we are organised as an agency and at whether our current structure, and ways of doing business, need adjustment," the message said, according to portions that were obtained by .
CIA veterans said the in-house panel's work was clearly centred on evaluating the major realignment that was envisioned by Brennan.
At issue is a basic structure that has been in place since the agency's inception, with employees divided by function among four major directorates.
The best known are the National Clandestine Service, which sends case officers overseas on spying missions and carries out covert operations, and the Directorate of Intelligence, which employs thousands of analysts whose main job is to provide insight on global developments to policymakers.
The idea being explored by Brennan would rebuild the CIA's sprawling bureaucracy around a model that relies on "centres" that combine analysts, operators, scientists and support staff. The agency has for years employed that approach on its most daunting assignments, including efforts to slow the spread of illicit weapons and nuclear arms.
The trend has accelerated over the past decade, embodied by the massive growth of the CTC.
With thousands of employees, a presence in dozens of countries and its own fleet of armed drones, the CTC has come to be regarded as an agency unto itself.
Many attribute the CTC's success against al-Qaeda to its fusion of disciplines, with analysts who have detailed knowledge of terrorist networks working directly with the operators charged with dismantling them.
"It is a formula that has worked to create focus and extraordinary energy" against al-Qaeda and other important targets, said former CIA director Michael Hayden, who recently met with Brennan's committee to discuss the reorganisation plans. "The challenge is organising the entire agency along those lines."
Others cited additional concerns, including the potential for analysts' judgment to be clouded by working so closely with the operations side.
"The potential for corruption is much greater," said a former US intelligence official who worked at the CTC.
"If you have analysts who are directly involved in helping to guide operations, there is the possibility for them to get too close to the issue and be too focused on trying to achieve a certain outcome."
This article appeared in the South China Morning Post print edition as: C.I.A. chief considers sweeping changes