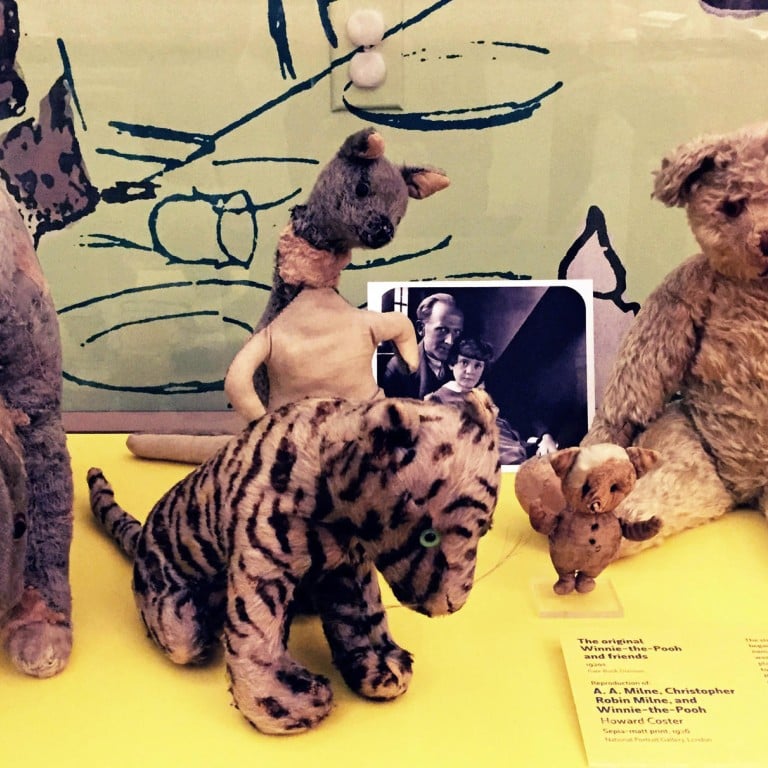 Oh, bother! England's bid to reclaim Winnie-the-Pooh from New York
England wants its bear back. Not just any bear, of course. The English want Winnie-the-Pooh, the original stuffed bear, the one from before the stories and movies and millions of toys made based on his imaginary adventures. They want the actual stuffed bear whose head bump, bump, bumped down the stairs behind Christopher Robin as the two prepared to listen to tales from the world of Pooh, before it became the book .
They want the bear that Christopher Robin handed over to the book's American publisher in 1947, noting he was an adult now and had left childhood behind for, as his father's work explained growing up, "Kings and Queens and Factors and islands and Europe and how you make a Suction Pump (if you want to)."
Pooh stayed in the publisher's office until 1987, when he donated it to the New York Power Authority, which handed it over to the New York Public Library.
That bear is now on display "in the basement" of the library, as the British press has sniffed recently. As the noted in a recent editorial, "Winnie-the-Pooh is not just a reference to a fictional bear, but to a national concept of a childhood Eden - an identifiable woodland in which stuffed animals, belonging to an archetypal nursery, roam in gentle complacency.
"It is obvious then that Winnie-the-Pooh, whatever else he is, is not an American."
The built a case for the return of Pooh. It noted that Pooh "was apparently not paid for and the English people were not consulted on its relocation across the ocean". The newspaper envisioned a specially built museum in East Sussex, near the 100 Acre Wood that Pooh and Christopher Robin (and Piglet and Owl and Eeyore and Kanga, the stuffed animal menagerie) had roamed. The went on to note that since 1947 "desultory efforts have been made to secure the return of this plundered piece of history. All have failed in the face of American obstinacy. Pooh, says the library, is happy and well-looked after where he is - a formulation carrying the insulting implication that this country is incapable of maintaining a valuable stuffed animal".
Angela Montefinise, director of media relations for the New York Public Library, said the reluctance to move Pooh today is based on the fact that he is a fragile sort of bear. The idea of sending him back on holiday to the 100 Acre Wood might score sentimental points, but it wouldn't if the bear arrived in tatters, she said.
This article appeared in the South China Morning Post print edition as: England wants original Pooh back