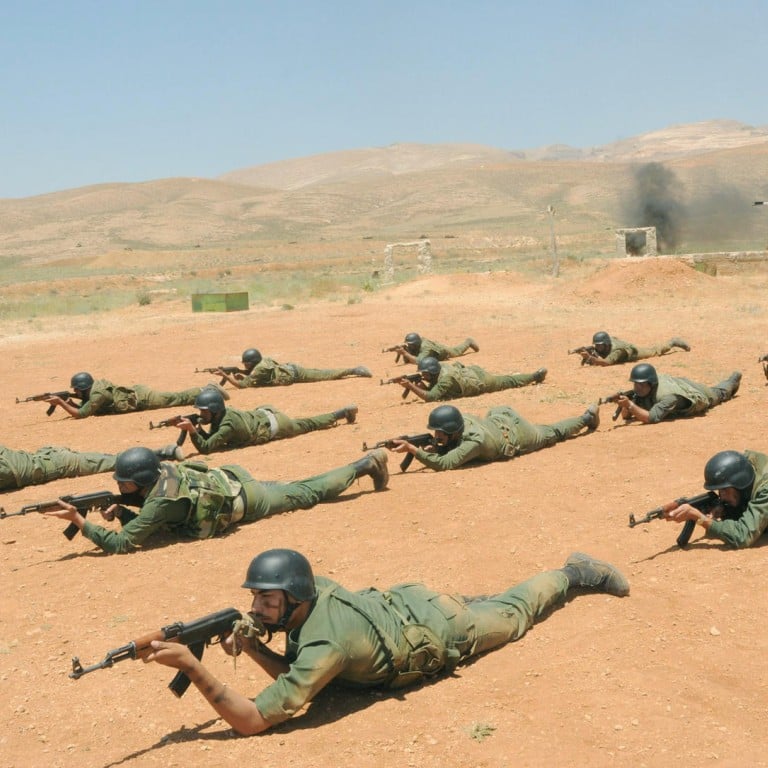 Syria increasing efforts to build up military after substantial loses
Widespread mobilisation of reservists and other measures imposed because of a growing number of casualties, desertions and draft-dodgers
The Syrian regime has intensified efforts to reverse substantial manpower losses to its military with large-scale mobilisations of reservists as well as sweeping arrest campaigns and new regulations aimed at stopping desertions and draft-dodging.
The measures have been imposed in recent months because of soaring casualties among forces loyal to President Bashar al-Assad, as well as apparent increases in desertions and evasions of compulsory military service, analysts say. Some speculate that the moves also could be part of stepped-up military efforts to win more ground from rebels in anticipation of possible peace talks, which Russia has attempted to restart to end nearly four years of conflict.
But the government's measures have added to already simmering anger among its support base over battlefield deaths. The anger may be triggering a backlash that in turn could undermine Assad's war aims, Syrians and analysts say.
"These things have obviously angered core constituents, and they show just how desperate the regime is to come up with warm bodies to fill the ranks of the Syrian Arab army," said Andrew Tabler, a senior fellow and Syria expert at the Washington Institute for Near East Policy.
In October, the government boosted activations of reserve forces. Tens of thousands of reservists have been called up, and soldiers and militiamen have erected scores of checkpoints and increased raids on cafes and homes to apprehend those who refuse to comply. Similar measures target those who avoid regular military service, a compulsory 18-month period for men 18 and older.
In recent weeks, the regime also began stepping up threats to dismiss and fine state employees who fail to fulfil military obligations, according to Syrian news websites and activists. New restrictions imposed this autumn, they say, have made it all but impossible for men in their 20s to leave the country.
Since the start of the uprising in 2011, authorities have used arrests and intimidation to halt desertions, defections and evasion of military service - but not to the extent seen recently, Syrians and analysts say.
"I can't go back. All these things would make it certain that I'd be forced into the military," said Mustafa, 25, a Syrian from Damascus who fled to Lebanon in September because of the new measures.
Joseph, a 34-year-old Christian from Damascus, learned two weeks ago that his name was on a list of thousands of people who would soon be activated for reserve duty. Having completed his compulsory military service in 2009, he wants to flee Syria.
"Of course I don't want to return to the military," Joseph said by telephone from the capital. Like Mustafa, he requested that only his first name be used.
A report issued this month by the Institute for the Study of War says the number of soldiers in the Syrian military has fallen by more than half since the start of the conflict, from roughly 325,000 to 150,000, because of casualties, defections and desertions.
Combat fatalities alone have surpassed 44,000, according to the report, which used data from Syrian activists, monitoring groups and media reports.
Imad Salamey, a politics professor at the Lebanese American University, said that efforts to boost numbers in the military are partly driven by concern that Assad's allies, Iran and Russia, appear increasingly interested in a negotiated settlement to the Syrian civil war. In recent weeks, Russia, with Iranian backing, has engaged in efforts to restart the Geneva peace talks.
This article appeared in the South China Morning Post print edition as: Syrian army in manpower push