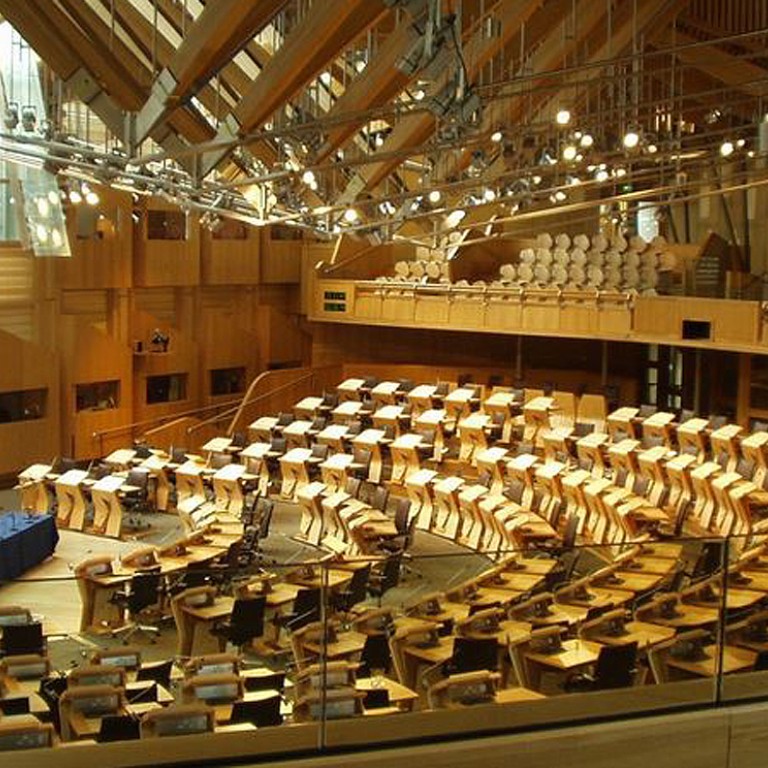 Britain to unveil new powers for Scotland promised during devolution campaign
Legal plans to fulfill promises made by Britain's main political parties when Scotland voted on independence last year to be published in advance of May general elections
The British government will publish a draft law on Thursday underpinning the biggest transfer of powers to Scotland in over a decade, keeping a promise it gave to Scots to encourage them to reject independence last year.
The law, to be enacted after a May 7 general election, will further dismantle Britain's highly centralised system of government, a move some critics fear could trigger the beginning of the end of the United Kingdom.
It has already spurred demands from some politicians for similar moves in England, Wales and Northern Ireland, teeing up political uncertainty and heralding an eventual redistribution of power in the world's sixth largest economy.
Under the law, Scotland, which voted to reject full-blown independence in September, will be able to set income tax rates, have some influence over welfare spending, and be given the authority to decide how the Scottish parliament and other structures are elected and run.
The draft law will be formally unveiled at the British parliament in London on Thursday, with Prime Minister David Cameron set to visit Scotland, which already enjoys a large measure of autonomy, to promote the bill.
Britain's main political parties have agreed to pass the legislation regardless of who wins the forthcoming election.
"The leaders of the other main political parties and I promised extensive new powers for the Scottish Parliament – a vow with a clear process and timetable," Cameron will say, according to advance extracts released by his office.
DRAFT LEGISLATION
"We said draft legislation would be published by Burns Night (January 25) and here we are, three days before the celebrations start, with those clauses before us."
Although the law is backed by the pro-independence Scottish National Party (SNP), it has also complained that it doesn't go far enough. It has also questioned if it will reach the statute book, despite assurances from London-based parties.
"A big issue in the [election] campaign will be making sure it's delivered, because unfortunately Scotland's been round and round here before," said Steven Paterson, an SNP candidate for Stirling.
The September independence referendum, which saw Scots reject a breakaway by 55-45 per cent, exposed scepticism about promises made by politicians like Cameron, something the SNP has since capitalised on as it surges in opinion polls.
The new law is part of an effort by Britain's established parties to neutralise the SNP threat. The opposition Labour party is hoping, but cannot be sure, that it will revive its own flagging fortunes in Scotland before May's election.
"I think we'll get something, but I don't think it'll be what we're asking for," said Glasgow-based retail executive Donnie Campbell, 50, a former Labour supporter who says he will now vote SNP.
Scots nationalists have suggested they may push for another independence referendum if British voters choose to leave the European Union in a 2017 referendum that Cameron, a Conservative, has said he will call if he is re-elected.