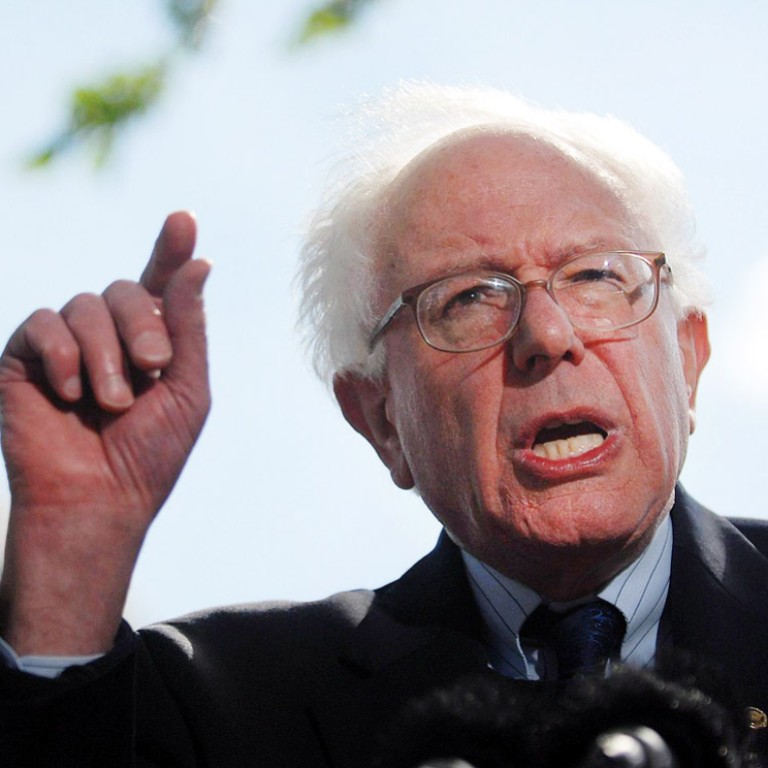 Vermont US senator announces bid for Democratic Party presidential nomination
Bernie Sanders' long-shot bid for Democratic Party nomination to focus on economic issues and plight of the working and middle classes
Vermont Senator Bernie Sanders, a self-avowed socialist and the longest-serving independent in congressional history, plans to announce a long-shot bid for the Democratic presidential nomination today.
His decision would make him the first announced challenger to the party's overwhelming 2016 front runner Hillary Rodham Clinton, but Sanders won't necessarily be the last. Former Maryland Governor Martin O'Malley has been edging toward a run, and former Virginia Senator Jim Webb has also been actively pursuing a possible White House bid.
Sanders plans to issue a statement tomorrow signaling his intent to run and shortly after will file the needed paperwork with the Federal Election Commission, according to a campaign adviser. A formal election kickoff is set for the end of May.
Sanders, who has a history of running uphill races - mostly unsuccessfully - is expected to make economic issues and, specifically, the anxieties of the working- and middle class a focal point of his campaign, if only to press Clinton to more forcefully address the issue.
In his extensive travels around the country, part of the soundings he took before deciding to run, Sanders has struck an uncompromisingly liberal stance, an antidote - as some on the left see it - to Clinton's more centrist approach.
Among his proposals, Sanders calls for free college tuition, a US$1 trillion programme to rebuild the nation's roads and bridges, government-run health care, higher taxes on the wealthy and publicly funded elections to reduce the influence of the country's rich donors.
He would break up the nation's big financial institutions and opposes trade agreements, like the Trans-Pacific Partnership that President Barack Obama is pushing, which Sanders says have punished workers by shipping jobs overseas.
A former mayor of Burlington, Vermont, the 73-year-old Sanders was elected to the US House Representatives in 1990. After eight terms, Sanders was elected to the Senate in 2006.
A self-described Democratic socialist, Sanders mainly votes with the Democrats in Congress and is considered a part of their caucus on Capitol Hill.
In an interview last month, during a campaign swing through Iowa, Sanders was asked how he would describe himself, eschewing political labels.
"Setting aside labels, I am somebody who believes that government in a democratic society should be representing the needs of the vast majority of the people who are middle-class and working families," he said.
"That at the current point, we are living in a society which is moving more and more toward an oligarchic form of society where government is dominated heavily by big-money interests."
If he ran, he said, he would not wage a negative campaign, or heedlessly attack Clinton, at the time an unofficial candidate.
"I don't run against Hillary Clinton," he said.
"I run on the most important issues facing America. I state my views. And if Hillary Clinton runs, I'm sure she will state her views. And if she runs and if I run, there will be a contrast of views... I don't believe in trashing my opponents. I've never run a negative ad in my life."
Clinton formally announced her candidacy earlier this month.
This article appeared in the South China Morning Post print edition as: Socialist senator announces candidacy