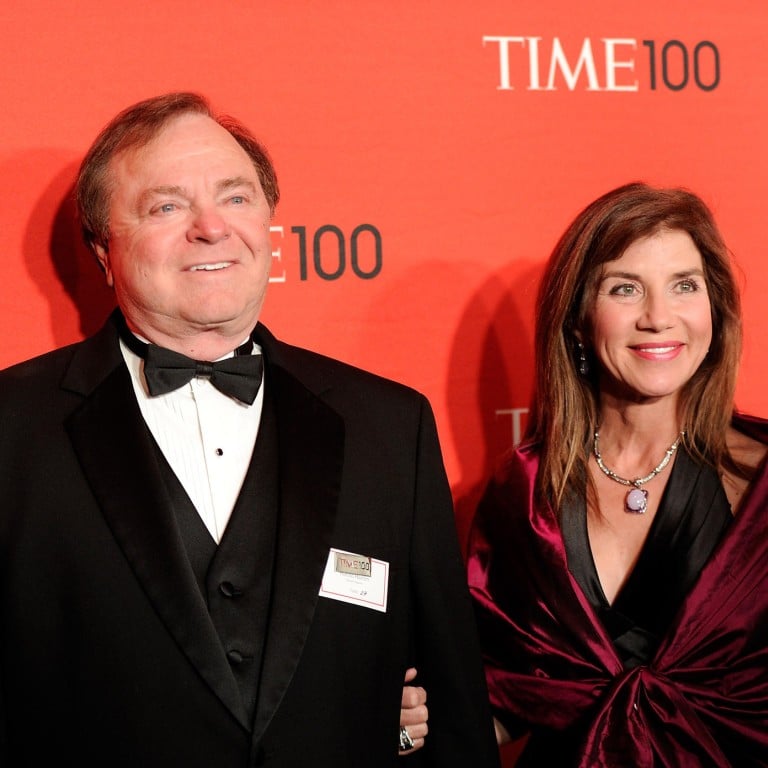 CEO's ex-wife loses appeal over US$1b alimony
Sue Ann Arnall, the ex-wife of Oklahoma oil executive Harold Hamm, has lost an appeal of the couple's divorce case because she had already accepted an award of nearly US$1 billion, the US state's Supreme Court said.
In a 7-2 decision, the court ruled on Tuesday in favour of a motion filed in January by Hamm, chief executive officer of oil company Continental Resources, to dismiss Arnall's appeal. Earlier that month, Arnall had cashed Hamm's cheque for US$975 million, the majority of the lower court's award.
The majority of the justices said Arnall also took possession of the marital property awarded to her. Those actions, the court ruled, caused her to forfeit her right to appeal the judgment.
In January, Hamm also appealed against the lower court decision, saying the judgment was excessive. In its ruling, the Oklahoma Supreme Court allowed his appeal to proceed despite dismissing Arnall's.
Last November, an Oklahoma district court ordered Hamm to pay his ex-wife US$1 billion when the couple divorced after a 26-year marriage.
The check for US$975 million that Arnall cashed represented the entire balance owed by Hamm, according to the court.
But Arnall said the earlier ruling allowed Hamm to keep the vast majority of a marital estate worth up to US$18 billion. She had sought billions more.
The Hamm case began in 2012 and concluded after a ten week trial last November. The judgment was among the largest ever in a US divorce.
In a separate but concurring opinion, two justices wrote they viewed the majority's decision to allow Hamm's appeal to continue as "fundamentally unfair".
In a dissenting opinion, two other justices wrote that barring Arnall from appealing because she accepted the US$1 billion was a "draconian approach".
This article appeared in the South China Morning Post print edition as: US$1b divorce not enough