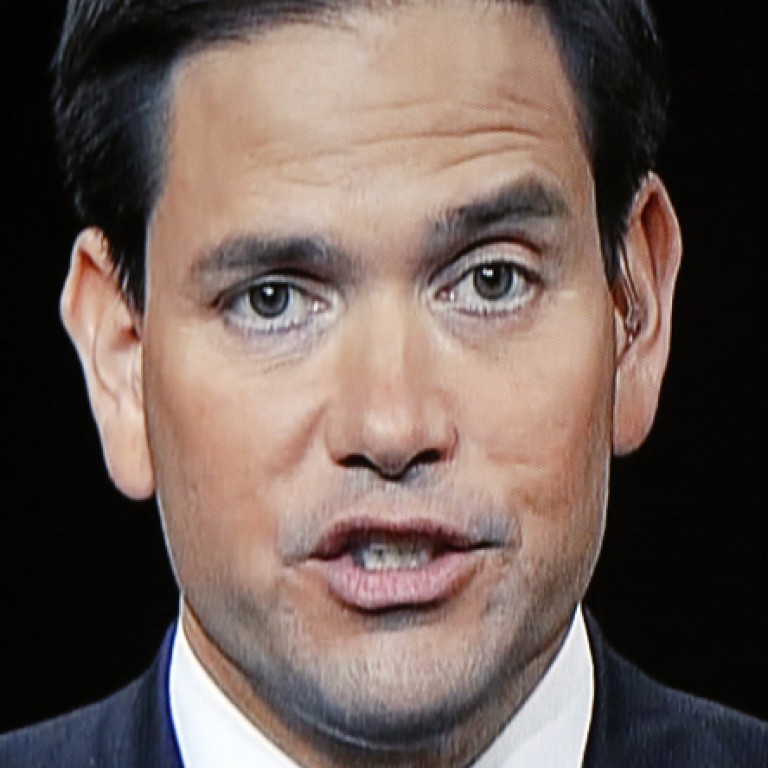 Xi Jinping is trying to push US out of Asia, Marco Rubio says in personal attack ahead of state visit
Republican presidential hopeful Marco Rubio on Friday accused Xi Jinping of seeking to undermine US interests, in a notably personal attack ahead of the Chinese president's visit to Washington.
Rubio – a Florida lawmaker who sits on the Senate foreign relations committee – singled out the Chinese leader, as he branded Beijing's record on human rights a "disgrace."
China has been a frequent target for Republicans on the campaign trail, particularly following the global stock sell-off that many say was triggered by Beijing revaluing its currency.
Another Republican contender for the White House in the 2016 race, Wisconsin Governor Scott Walker, has called on President Barack Obama to cancel a planned state dinner with Xi.
But Rubio's tone was markedly personal.
While stating "China presents both opportunities and challenges for our people," he went on to lay blame for tensions at Xi's door.
"Xi Jinping is trying to convince his country's 1.3 billion people that the way to re-establish Chinese greatness is to undermine the United States and enhance China's influence at our expense," Rubio said.
"Under Xi Jinping's rule, China has intensified its campaign to push America out of Asia," he alleged.
"China aims to make it so costly and difficult for America to get involved in the region that we won't bother. In short, China is doing everything it can to make the 21st century a Chinese Century."
If that will upset China, Rubio's assertion that a disputed island chain belongs to Japan may offend Beijing more.
Xi, he said, "is asserting control over the East and South China Seas, through which more than half of global commerce passes each day.
"This is Beijing's way of gaining leverage over the world. It has unilaterally declared an 'air defence identification zone' over international waters and the Senkaku Islands, which are the territory of our ally Japan."
Ties between China and Japan have been strained over the Japanese administered islands in the East China Sea. Beijing also claims the chain, which it calls the Diaoyu islands.
The US government has been careful not to weigh in on the final status of the islands.
Zhu Haiquan, a spokesman for the Chinese embassy in Washington, urged all "relevant American politicians to honour the US commitment of not taking sides on issues relating to sovereignty, and refrain from making unjustifiable accusations."
"China's determination to safeguard its own sovereignty and territorial integrity is rock-hard and unquestionable," he said.