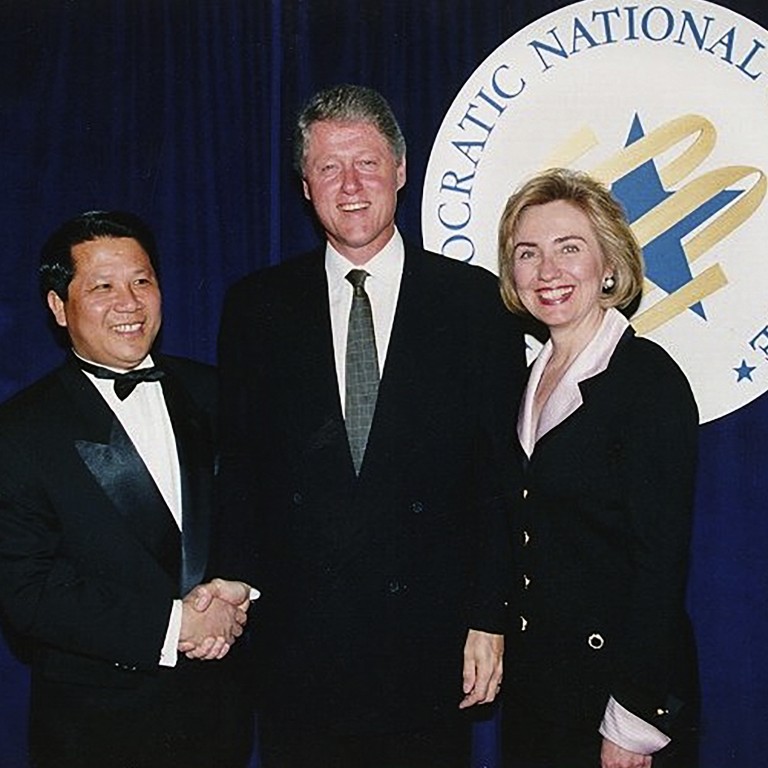 UN rejects US$15 million donation from Macau billionaire Ng Lap Seng pending bribery investigation
A UN office said it is rejecting the remainder of a US$15 million offer from a foundation now under scrutiny after its leader, Macau billionaire Ng Lap Seng, was arrested and accused in an alleged bribery scheme. 
The man had been vetted and approved by the office earlier this year.
The director of the UN Office for South-South Cooperation said on Friday that his office was "not pursuing" the offer made by the Sun Kian Ip Group Foundation this year.
In April, the office sent a team to Macau to do due diligence on the foundation and found it suitable, director Jorge Chediek said.
"In the future, we'll be very thorough," he said.
The case has raised questions about the money the UN and its key players accept from outside entities and how donations and partners are vetted.
A separate UN office, Global Compact, said it expelled the foundation on April 9 because it had failed to report its activities for two straight years.
Ng is accused of lying about plans for US$4.5 million in cash brought into the US over several years aboard private jets.
Also accused in the alleged scheme is former UN General Assembly president John Ashe, who the US criminal complaint says took over US$1 million in bribes from Ng and others to pave the way for lucrative investments.
Prosecutors say Ng wanted to build a multibillion-dollar UN-sponsored conference center in Macau as a sort of satellite operation for the world body.
Chediek said his office is conducting an internal review of "all details of relationships" with the Sun Kian Ip Group Foundation and with the Global Sustainability Foundation, whose leader, Sheri Yan, is also accused in the alleged scheme.
Yan was an adviser to Ashe during his presidency from September 2013 to September 2014.
The internal review is in addition to an audit that UN Secretary-General Ban Ki-moon ordered Thursday into the two foundations and their contacts with the UN.
The UN Office for South-South Cooperation promotes cooperation between developing countries, including China.
Chediek, who became director after Zhou Yiping retired last month, said his office has not been contacted by US authorities about the case.
In a statement earlier this week, the office said it had received US$1.5 million from the Sun Kian Ip Group Foundation in May and had used it, along with funding from a variety of sources, to organize conferences in Bangladesh in May and in Macau in August.
On Friday, Chediek said the foundation's US$15 million offer was "never operational" beyond the US$1.5 million his office used. He said all of the US$1.5 million had been accounted for, with no evidence found of misuse.
He said there was no institutional relationship between his office and the Global Sustainability Foundation, "but we are reviewing our whole partnership strategy."
Ashe is also listed as chairman of an organization called the South-South Steering Committee for Sustainable Development.
Another organization called the International Organization for South-South Cooperation lists as president Francis Lorenzo, a deputy UN ambassador from the Dominican Republic who also has been charged in the alleged bribery scheme.
Both organizations feature logos similar to the UN's. Neither has been announced as a target for any UN investigation.
Chediek, acknowledging the confusion, stressed that the term "South-South" has not been copyrighted.
But he suggested "maybe raising the independent profile" of his office in the future.