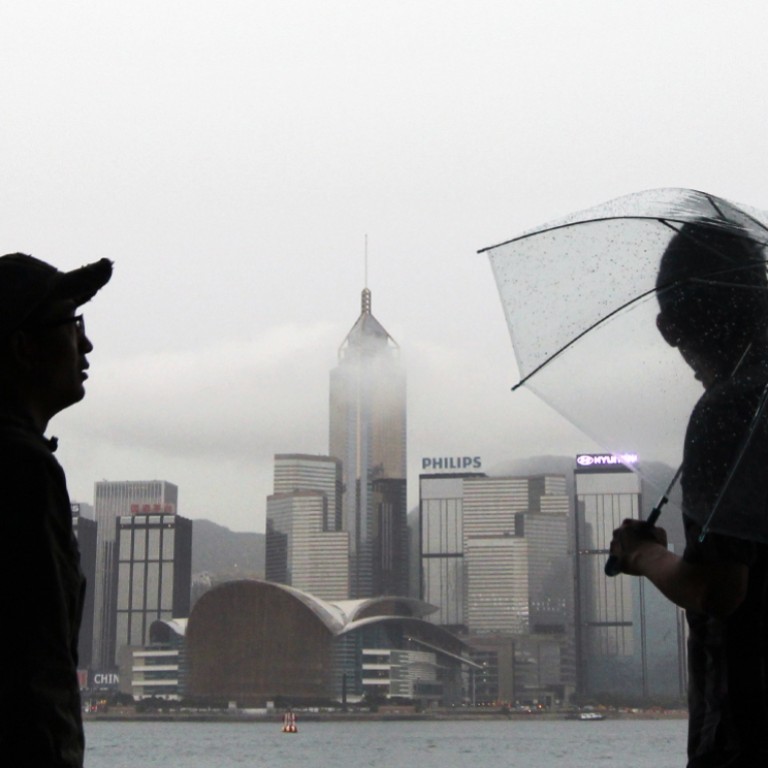 Waterworld: Hong Kong and Shanghai will be under water if temperatures rise by 4 degrees Celsius
China would be hardest hit under such a scenario, according to a study ahead of the Paris summit
Large swathes of Shanghai, Mumbai, New York and other cities will slip under the waves even if an upcoming climate summit limits global warming to two degrees Celsius, scientists reported.
A 2 degrees rise in earth's temperature would submerge land currently occupied by 280 million people, while an increase of 4 degrees - humanity's current trajectory - would cover areas lived on by more than 600 million, the study said on Sunday. China would be the nation worst hit by a 4 degrees scenario, and much of Hong Kong would be immersed.
"Two degrees Celsius warming will pose a long-term, existential danger to many great coastal cities and regions," said lead author Ben Strauss, vice-president for sea level and climate impacts at Climate Central, a US-based research group.
Sea level rises corresponding to these 2 degrees or 4 degrees scenarios could unfold in 200 years, but would more likely happen over many centuries, perhaps as long as 2,000 years, according to the research, published by Climate Central.
Today, some 145 million people live in Chinese cities and coastal areas that would eventually become ocean were temperatures to climb 4 degrees, the study found.
Four of the 10 most devastated megacities would be Chinese: land occupied today by 44 million people in Shanghai, Tianjin, Hong Kong and Taizhou would be underwater.
India, Vietnam and Bangladesh do not fare much better. All told, Asia is home to 75 per cent of the populations that today reside in zones that would no longer be classified as land in a climate-altered future.
Thirty-four million people in Japan, 25 million the United States, 20 million in the Philippines, 19 million Egypt and 16 million in Brazil are also in future 4 degrees seascapes.
While the 2 degrees scenario is also grim, limiting warming to that extent would spare China and other nations much misery, said Strauss.
"There is a world of difference between 2 degrees and 4 degrees, which threatens more than double the damage," he said. "We have a very large choice ahead of us."
The sea level rise corresponding to 2 degrees would eventually be 4.7 metres, and for 4 degrees almost double that, the study found.