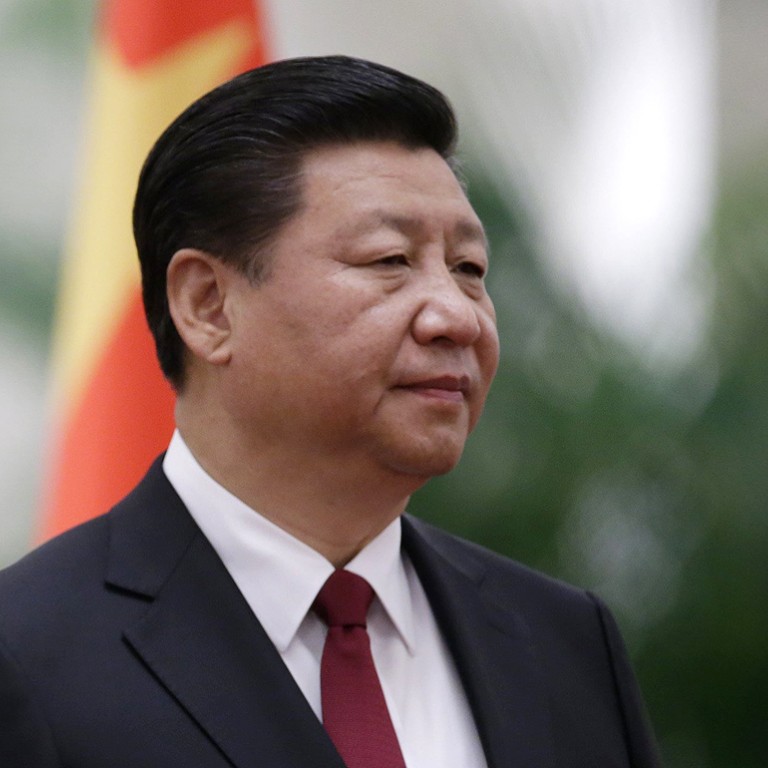 President Xi Jinping condemns 'barbaric' terrorist attacks in Paris as world leaders offer condolences and support
Barack Obama pledges support for France as world leaders express horror at the tragedy
On Saturday, he expressed the "strongest" condemnation over the series of terror attacks in Paris on Friday night.
At least 120 people were killed during the shootings and explosions in Paris and its suburbs, Prosecutor of Paris Francois Molins announced early Saturday.
In his message, Xi expressed deep condolences for the victims and delivered his sympathy to the injured and relatives of the victims.
China always opposes all forms of terrorism and is willing to work with France and the international community to enhance cooperation in security, fight terrorism and ensure safety of people in all countries, Xi said
Britain's Queen Elizabeth II on Saturday  said she and husband Prince Philip were "deeply shocked" by the Paris terror  attacks that left at least 128 people dead.
"Prince Philip and I have been deeply shocked and saddened by the terrible  loss of life in Paris," said a post on the official Twitter account of the  British monarchy.
"We send our most sincere condolences to the families of those who have  died and the French people."
Simultaneous attacks on a concert hall, restaurants and the Stade de France  stadium late Friday also left at least 180 injured, 80 of them seriously,  according to a toll from police sources.
Prince Charles, the queen's son and heir to the throne, earlier expressed  his "particular sympathy and solidarity with everybody in France," during an  official visit to Australia.
He urged guests at an event in Perth to "join with me in expressing as well  our utter, total horror at what is happened.
"Our hearts go out, and I'm sure you will agree, to all those who have been  affected in the most dreadful way, by these bestial attacks," he added.
Pope Francis on Saturday condemned the killings in Paris as unjustifiable "inhuman" acts that left him shaken and pained.
"There is no justification for these things," he said in an extremely sombre voice in a telephone call to an Italian Catholic television station. "This is not human," he said, adding that he was praying for the victims, their families and all the French people
"It's an attack not just on the people of France. But this is an attack on  all of humanity and the universal values we share," US President Barack Obama said in an address at  the White House.
"We're going to do whatever it takes to work with the French people and  with nations around the world to bring these terrorists to justice and to go  after any terrorist networks that go after our people."
"Those who think that they can terrorise the people of France or the values that they stand for are wrong," he said at the White House.
Obama was briefed on the series of attacks by his counterterrorism advisor Lisa Monaco.
"We are reminded in this time of tragedy that the bonds of liberte, egalite, fraternite, are not just the values French people share, but we share," he said citing France's national motto.
The United Nations Security Council issued a statement condemning "barbaric and cowardly terrorist attacks" involving assailants using guns and bombs on several venues,
including the national sports stadium
and a major music venue.
US Secretary of State, John Kerry described the coordinated attacks as "heinous, evil" and "vile," calling them "an assault on our common humanity." 
He adds that the US embassy in Paris is "making every effort to account for the welfare of American citizens in the city" and the US is ready "to provide whatever support the French government may require." 
A U.S. official briefed by the Justice Department says intelligence officials were not aware of any threats before a series of attacks in Paris. 
The official says 70 U.S. citizens currently known to be in France have not yet been accounted for, although no Americans have been reported killed in Friday's attacks. 
The official was not authorized to discuss the briefing publicly and spoke on condition of anonymity.
Divided on many issues, including on the war in Syria that has fuelled Islamist violence, Russia joined the US in voicing its support in messages to French President Francois Hollande.
Russian President Vladimir Putin sent his deep condolences to Hollande and all the people of France following the "horrible terrorist attacks in Paris", the Kremlin said in a statement.
"Russia strongly condemns this inhumane killing and is ready to provide any and all assistance to investigate these terrorist crimes."
"It's obvious that an effective fight against this evil demands a real unity of the forces of the international community. I would like to confirm the readiness of Russia for the closest cooperation with our French partners in investigating the crime that took place in Paris." Putin told Hollande in a separate telegram.
"In this difficult time for France, I ask you to pass along words of sincere sympathy and support to the relatives and those near to those who were killed and wishes for a fast recovery to all those who were hurt at the hands of extremists." 
In January, an attack on the offices of French satirical newspaper Charlie Hebdo left 12 people dead. A second siege ended with the deaths of four hostages.
Iranian president Hassan Rouhani has sent a message to French President Francois Hollande condemning the terror attacks in Paris that killed over 120 people.
The state-run IRNA news agency quoted Rouhani as saying Saturday that Iran "itself has been a victim of the scourge of terrorism" and the fight against terrorism must go on. 
Rouhani also canceled visits to France and Italy, due in a few days. France was one of the world powers involved in recent negotiations with the Islamic Republic over its contested nuclear program. 
Hossein Jaber Ansari, a Foreign Ministry spokesman, also was quoted by IRNA as saying: "Those terrorist groups that committed the Paris crimes do not believe in ethical principles and they are not loyal to any type of divine religions — including Islam."
The Western defence alliance Nato said it stood with France, a founder member. Secretary-General Jens Stoltenberg said: "I am deeply shocked by the horrific terrorist attacks across Paris tonight. My thoughts are with the families of the victims, with all those affected, and with the people of France.
"We stand strong and united in the fight against terrorism. Terrorism will never defeat democracy."
In Europe, German Chancellor Angela Merkel, whose foreign minister was attending a France-Germany soccer match with Hollande when the stadium was attacked, said: "I am deeply shaken by the news and pictures that are reaching us from Paris.
"The German government is in contact with the French government and has passed on a message of sympathy and solidarity from the German people."
Merkel pledged to work closely with the French government to help hunt for the culprits involved in the attacks and their backers.
"This attack on freedom was aimed not just at Paris, it targeted and it hits all of us. That is why we must all respond together," said Merkel, dressed in black, her voice faltering.
"We, your German friends, feel very close to you. We cry with you," she said. "We will lead this fight together with you against those who did such unimaginable things to you."
British Prime Minister David Cameron said: "I am shocked by events in Paris tonight. Our thoughts and prayers are with the French people. We will do whatever we can to help."
In Brussels the leaders of European Union institutions, which have been trying to coordinate security responses since the Islamist attacks in Paris in January, joined the chorus.
"I am confident the authorities and the French people will overcome this new trial," European Commission President Jean-Claude Juncker said.
European Council President Donald Tusk said he was following events "with horror".
Canadian Prime Minister, Justin Trudeau has extended help and support to the government of France.
 "Our hearts and thoughts and prayers go out to our French cousins in this dark and terrible time," Trudeau says. 
Additional reporting by AP