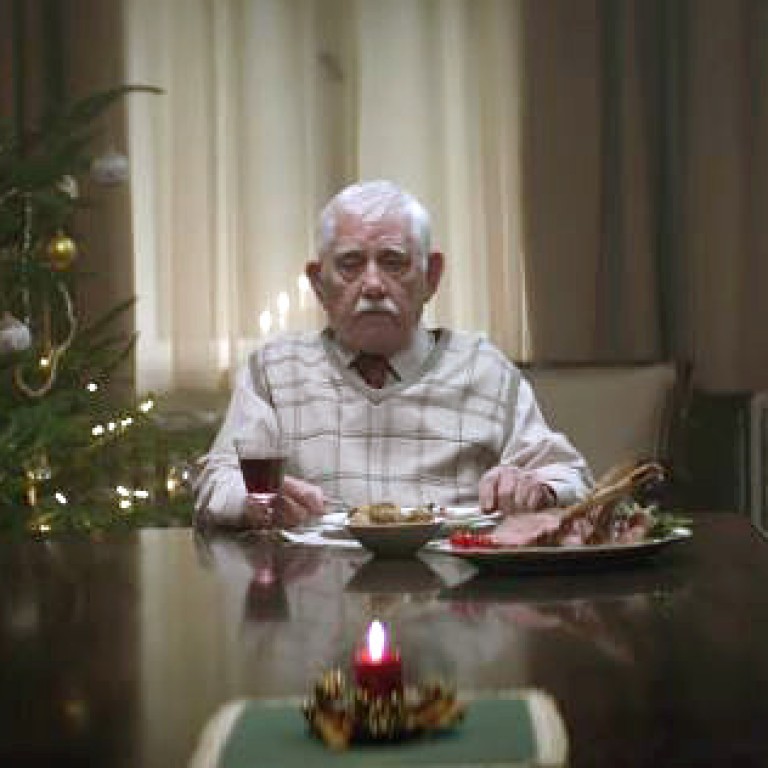 Grandpa's dead: Is this tearjerker the saddest Christmas advertisement ever?
A German supermarket chain's TV ad has prompted floods of tears with its tragic holiday story about an old man whose children never visit, not even at Christmas.
His guilt-ridden children only return home after being told of grandpa's death; there's a twist ending however.
By Wednesday, the video from EDEKA supermarket had racked up more than 20 million views online in five days, with "can't stop crying" among the typical comments.
WATCH: Can you get to the end of this ad with dry eyes?
The clip addresses a sensitive topic in Germany, where an estimated 8 million people over 60 say they suffer from occasional or permanent loneliness, campaigners say.
"There's a lot of stigma attached to loneliness in Germany, because the feeling is that people have only themselves to blame if they don't tend to their social contacts," said Elke Schilling, a retiree who campaigns for senior citizens' rights.
Schilling, who is launching a hotline for lonely older Germans based on a similar project in Britain, said she felt ambivalent about the topic being used to promote a supermarket.
"On the one hand I'm happy that anyone is addressing the issue, especially in a way that gets people's attention," she said. "On the other hand, it's a bit grotesque."
A spokesman for EDEKA didn't respond to emails asking whether the chain would support projects against loneliness among the elderly.
The ad's twist won't be entirely unexpected for fans of the series Little House on the Prairie, where a similar plot featured in the famous 1974 episode If I Should Wake Before I Die.
The ad is similar to one by British department store John Lewis — both deal with the issue of loneliness among the elderly. Set to a cover of the Oasis song Half The World Away, the John Lewis ad features Lily, a little girl on Earth who looks through her telescope and sees an elderly man emerging from a shack on the moon. With determination, she figures out a way to connect with him. The spot ends with the tag line "Show someone they're loved this Christmas," then fades to the John Lewis logo.