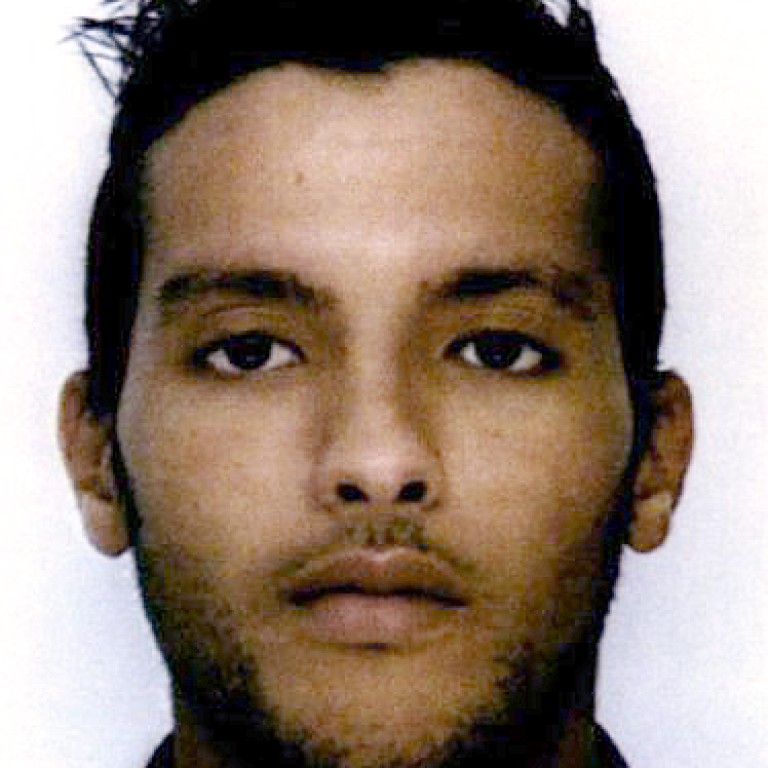 Islamic State leader linked to Paris attacker is killed in Syria strike
An Islamic State leader with "direct" ties to the alleged mastermind of the Paris attacks was among 10 of the group's higher-ups killed in Syria and Iraq this month, the Pentagon said.
The US military says such strikes are helping to weaken the jihadist group, which captured large parts of Iraq and Syria last year but has recently seen significant setbacks including this week's loss of Ramadi in Iraq.
Baghdad-based US military spokesman Colonel Steve Warren said Tuesday that French national Charaffe el Mouadan was killed in a US-led coalition strike on December 24. He had been plotting further attacks against the West, Warren said.
"He was a Syrian-based ISIL member with a direct link to Abdelhamid Abaaoud, the Paris attacks cell leader," Warren said in a video call, using an alternative acronym for the IS group.
Abaaoud was killed in a police raid in Paris five days after the November 13 attacks that left 130 people dead and hundreds more wounded in a series of coordinated attacks across the French capital.
A French source, speaking on condition of anonymity, said there was no immediate evidence showing Mouadan was involved in the Paris attacks.
But the official said Mouadan had been close to Samy Amimour, one of the suicide bombers who attacked the Bataclan music venue.
Mouadan, 26, grew up in a grimy Paris suburb and was the son of Morocco-born parents and one of eight siblings.
He was arrested in October 2012 while preparing to travel with Amimour and a third man, Samir Bouabout, to fight in either Yemen or Afghanistan, a source close to the investigation said.
Though the men faced charges, they were nonetheless released, and had within a year found their way to Syria.
Mouadan's path to radicalisation appears to have been through the Internet, just as investigators believe was the case for Amimour and Bouabout.
The source said a witness at the Bataclan heard an attacker ask whether a fellow assailant was going to call a certain "Souleymane."
Souleymane was the name Mouadan used on Twitter and in Syria, but it's a common nickname and French investigators aren't sure the attacker was referring to Mouadan.
The United States has since August 2014 led an international coalition attacking the IS group in Iraq and Syria.
France started bombing Syria in the wake of the Paris attacks, but Warren would not say if Paris was involved in the strike against Mouadan.
Among the other leaders killed this month was Abdel Kader Hakim, an "external operations facilitator" who was killed in Mosul, Iraq on December 26.
Warren said Hakim was a veteran fighter and forgery specialist who had links to the Paris attack network, but he did not give additional details.
"His death removes an important facilitator with many connections in Europe," Warren said.
And on December 10, Siful Haque Sujan, a Bangladeshi man who was educated in Britain and was allegedly an IS hacker, was killed near the IS stronghold of Raqa in Syria.
After months of preparations, the Iraqi military declared the city of Ramadi liberated from the IS group on Monday after clinching a landmark victory against the jihadists.
Warren said that part of the success in Ramadi and other areas was due to the killing of IS leaders.
"We're striking at the head of this snake," he said, while cautioning that "it's still got fangs."
The Pentagon listed the other slain IS leaders as: Rawand Dilsher Taher, an "external operations facilitator," who was killed near Raqa; Khalil Ahmad Ali al-Wais, the IS "emir of Kirkuk province" in Iraq; Abu Anas, a roadside bomb expert who was killed near Kirkuk; Yunis Khalash, IS's "deputy financial emir" in Mosul; Mithaq Najim, IS's "deputy emir" in Kirkuk Province; Akram Muhammad Sa'ad Faris, an IS "commander and executioner," in Tal Afar, Iraq; and Tashin al-Hayali, an "external operations facilitator," who was killed near Mosul in Iraq.