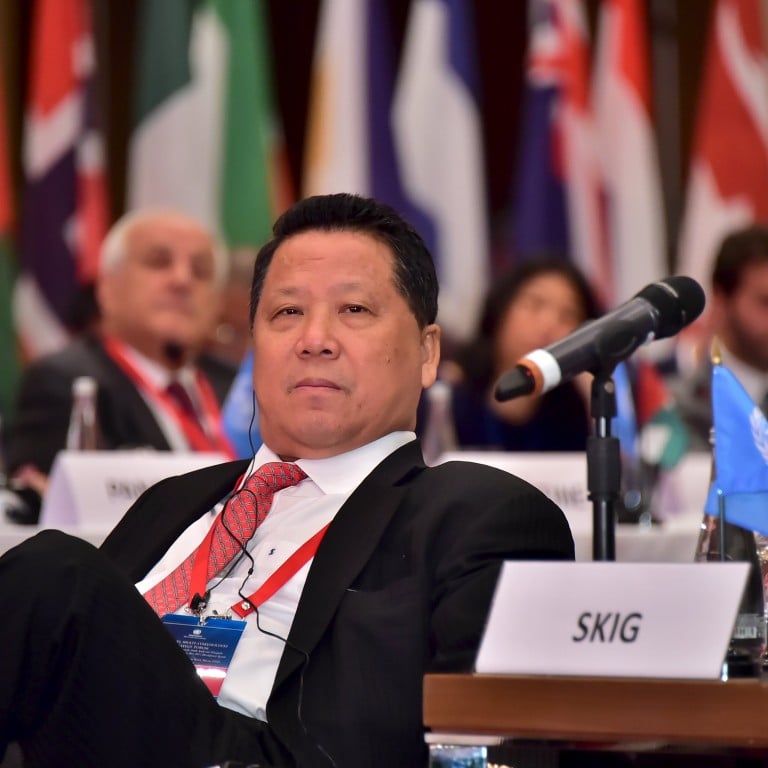 Macau billionaire Ng Lap Seng drops bid for speedy trial in UN bribery case
Billionaire Macau real estate developer Ng Lap Seng, who is accused by US authorities of bribing a former United Nations General Assembly president, has dropped his demand to go to trial immediately amid setbacks at his companies.
In a letter filed in federal court in Manhattan on Monday, a lawyer for Ng, 68, said the Chinese citizen would withdraw a request for a speedy trial in the bribery case.
The lawyer, Benjamin Brafman, gave no reason why Ng was no longer seeking a quick trial on charges that he bribed John Ashe, a former UN ambassador from Antigua and Barbuda who was UN General Assembly president from 2013 to 2014.
But in his letter, Brafman indicated Ng would seek to have a trial separate from some or all of the four other defendants indicted in the case.
Brafman declined to comment.
Brafman had requested a speedy trial on December 10, saying Ng, who is under house arrest in New York, was facing "irreparable damage" as his businesses were "beginning to suffer substantial setbacks" following his arrest on September 19.
Ng, who heads Macau-based Sun Kian Ip Group, and his assistant, Jeff Yin, were initially arrested on charges of making false statements to customs officials about why they brought US$4.5 million into the United States from China.
They were later accused of scheming to bribe Ashe, who prosecutors said took more than US$1.3 million in bribes from Chinese businessmen to support their interests in the UN and Antigua.
Those bribes included US$500,000 that prosecutors said Ng, through intermediaries, paid Ashe, to seek UN support of a UN-sponsored conference centre in Macau.
Ng, Lin, Ashe have pleaded not guilty.