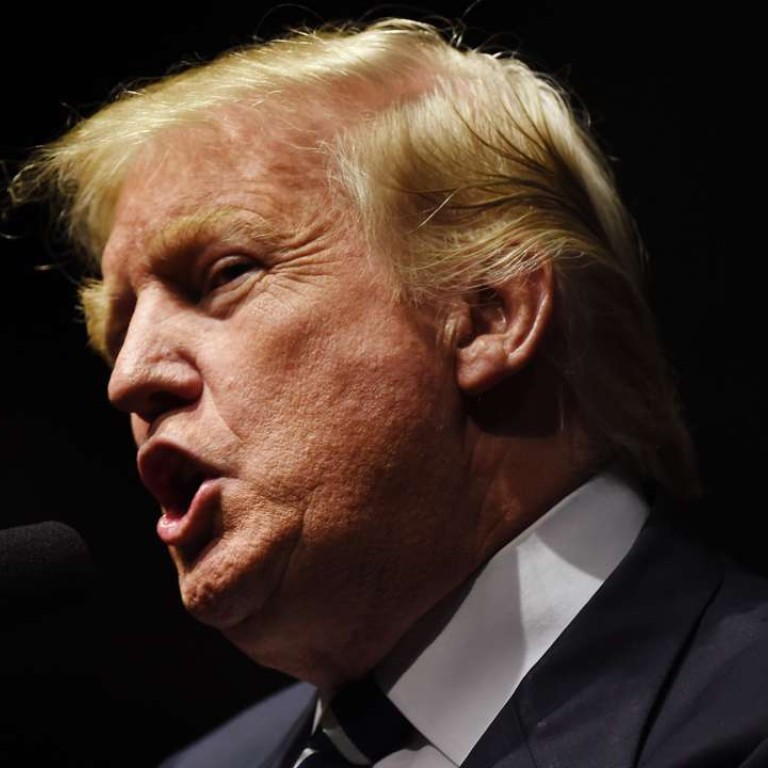 'I don't know why we have to be bound by a one-China policy': Trump questions decades-long stance
US president-elect says he only knew about call from Taiwan's President Tsai for 'an hour or two' in advance
US president-elect Donald Trump has questioned whether Washington should continue its one-China policy if Beijing does not make concessions on trade and other issues.
"I don't know why we have to be bound by a one-China policy unless we make a deal with China having to do with other things, including trade," Trump said on
Fox News Sunday
in response to a question on his taking a
phone call
from Taiwan President Tsai Ing-wen. The one-China policy recognises that Taiwan is part of China, but the US has remained ambiguous on the issue.
Despite breaking decades of US diplomatic tradition by taking the call, Trump admitted that he only heard it was coming an hour or two in advance, rejecting claims by some of his aides that he had planned the move for weeks.
Besides trade, Trump said China was not cooperating with the US on its handling of the yuan, on North Korea, and tensions in the South China Sea.
Trump's comments come amid uncertainty over his pick for secretary of state – Washington's top diplomat – with relatively unknown
ExxonMobil CEO Rex Tillerson
seemingly topping the list after a search that included interviews with one-time Republican presidential hopeful Mitt Romney, former New York mayor Rudy Giuliani and ex-CIA director David Petraeus.
Trump shed light on the circumstances surrounding the Tsai call, when he was asked by Fox host Chris Wallace about claims by some aides that he had been thinking about the call for weeks, and it was intended to "send a message".
The president-elect responded: "Oh, it's all wrong. No, no. It's all wrong. Not weeks. I took a call. I heard the call was coming probably an hour or two before.
"I fully understand the One-China policy. But I don't know why we have to be bound by a One-China policy unless we make a deal with China having to do with other things, including trade. I mean, look, we're being hurt very badly by China with devaluation, with taxing us heavy at the borders when we don't tax them, with building a massive fortress in the middle of the South China Sea, which they shouldn't be doing."
He also criticised China for not doing enough to rein-in nuclear-armed North Korea. "China could solve that problem, and they're not helping us at all," he said.
"So, I don't want China dictating to me. And this was a call put into me. I didn't make the call. And it was a call, very short call, saying, 'Congratulations, sir, on the victory'. It was a very nice call. Short.
"And why should some other nation be able to say, I can't take a call? I think it would have been very disrespectful, to be honest with you, not taking it."
Renmin University international relations professor Pang Zhongying said the new US administration may play up the Taiwan issue, which could cause friction with Beijing. "It's likely that Trump will use Taiwan to demand concessions from Beijing. The situation will be tricky," he said.
Regarding the prospect of Tillerson serving as the top US diplomat, China Foreign Affairs University professor Su Hao said it would be unusual for Trump to name as secretary of state someone with no foreign policy experience. "How much Trump and Tillerson, who both have no diplomatic experience, would be influenced by their rightist hawkish advisers will need to be closely watched," he said.
This article appeared in the South China Morning Post print edition as: One-China policy is questioned by Trump