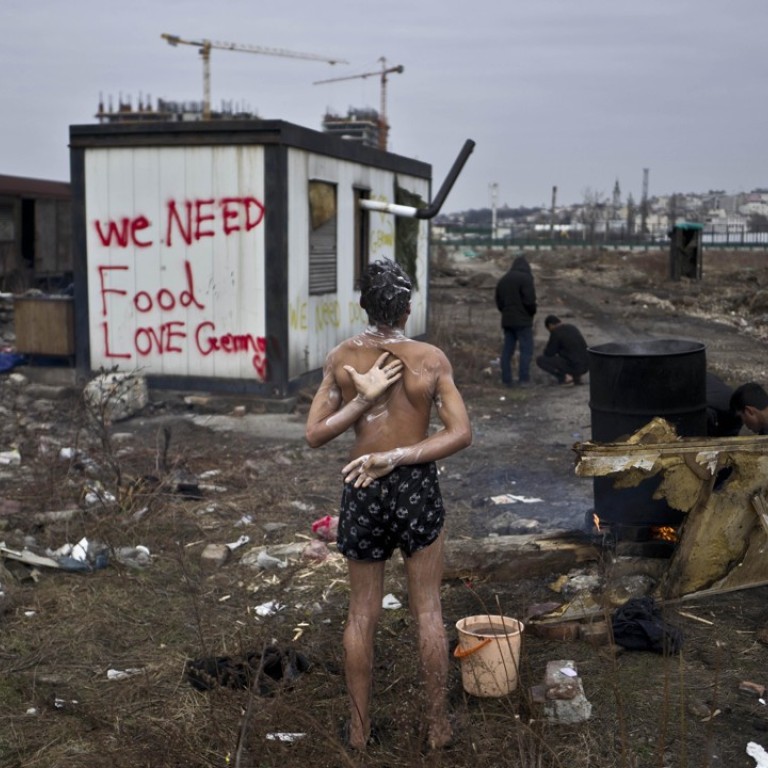 UN says 300,000 children migrated solo in 2015 and 2016, with many forced into slavery and prostitution
Authorities have documented more than 300,000 children migrating alone worldwide over a two-year period, marking a dramatic escalation of a trend that has forced many young refugees into slavery and prostitution, the UN children's agency said Wednesday.
Unicef said 170,000 of those children sought asylum in Europe in 2015-2016, many after making the treacherous trip across the Mediterranean Sea where hundreds of children are estimated to have drowned last year.
Meanwhile, nearly 92 per cent of the boys and girls arriving by boat in Italy in 2016 and early 2017 came unaccompanied or had been separated from their relatives along the way, the report said. They came mainly from the African nations of Eritrea, Gambia, Nigeria, Egypt and Guinea, Unicef said.
"Ruthless smugglers and traffickers are exploiting their vulnerability for personal gain, helping children to cross borders, only to sell them into slavery and forced prostitution," Unicef Deputy Executive Director Justin Forsyth said. "It is unconscionable that we are not adequately defending children from these predators."
Those who survived the journeys recounted harrowing stories of abuse along the way, including a 17-year-old girl from Nigeria who told officials that she was raped in Libya by a man who had promised her passage to Europe.
Unicef said the girl spent months in Libya deprived of contact with her family back home until she finally was sent to Italy by boat. Upon arrival, she was rescued from a life of prostitution but she told the UN agency her prospects are dire.
"Now the people who paid for my trip are saying to my mother, it's time for money," she said. "They say I have run away, and that they paid for my trip and I owe them. They say that if I don't pay, they will put a curse on me to make me be deported."
Unicef said the number of recorded children traveling unaccompanied had risen nearly fivefold since 2010-2011, coinciding with a major increase in refugees worldwide. The figure includes only solo children who were registered at a border or as part of an asylum claim and the actual total is believed to be much higher.
One-third of the children covered in the report — 100,000 boys and girls — were counted at the US-Mexican border, Unicef said. Some 90,000 young migrants from the Horn of Africa were displaced either internally or across borders due to conflict in South Sudan and other regional instability.
While some of the unaccompanied children are orphans, others are seeking to join relatives who already reached prosperous countries. Other times, relatives believe children "would have a greater chance of being allowed to stay" than adult migrants, the report said.
Unicef called Wednesday on the countries where children have sought refuge to provide better services, saying many "languish in overcrowded shelters, end up in makeshift camps or are left exposed to the dangers of life on the streets."
Unaccompanied migrant and refugee children should not be placed in adult detention facilities and ideally should be in foster care, the report said.