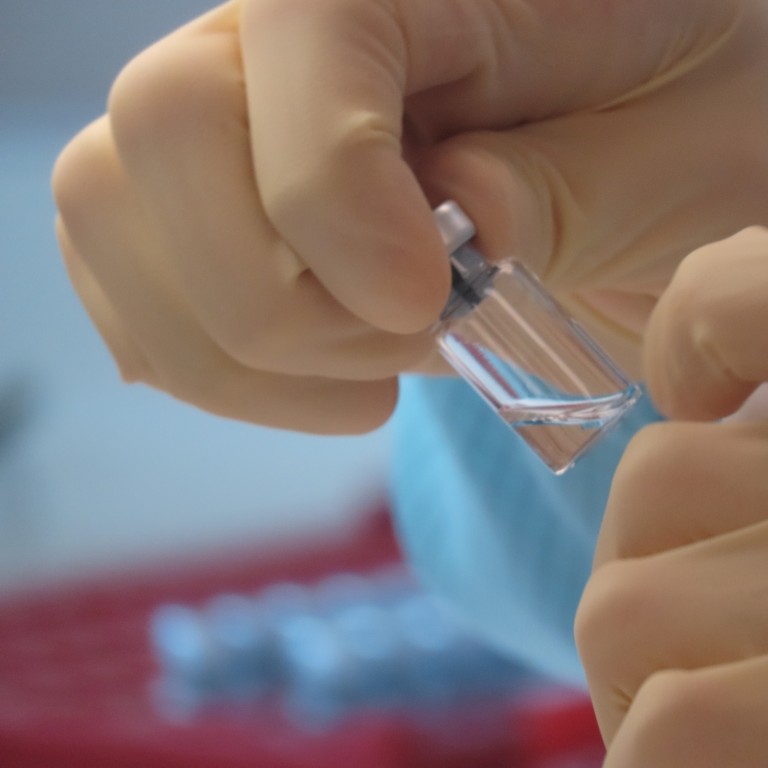 Coronavirus: WHO forms global alliance to raise billions for Covid-19 vaccine, treatment
The initiative aims to ensure that vaccines and treatment for the disease will reach all countries, not just rich ones
'Covid-19 respects no borders. Covid-19 anywhere is a threat to people everywhere,' UN chief said at the virtual meeting
World leaders threw their support behind the World Health Organisation (WHO) on Friday, as the United Nations agency unveiled new collaborative efforts to ensure that all countries have access to safe and effective coronavirus diagnostics, treatments and vaccines once they are developed.
Missing from the roster of heads of state and political leaders who pledged their commitment to the initiative at a WHO webcast event was representation from the US, which has recently turned its back on the agency and held off its financing pending a review into what it contends is the WHO's bias toward China.
Calling for politics to be "set aside", United Nations secretary general Antonio Guterres said that the pandemic required making treatments and vaccines available to all and not just "for one country, or one region, or one half of the world".
Billed by WHO chief Tedros Adhanom Ghebreyesus as a "landmark collaboration", the initiative is a loosely defined partnership among governments, research institutions, non-profit and private-sector entities, with the objective of ensuring timely and universal access to tools to fight Covid-19.
"As new diagnostics, treatments and vaccines become available, we have a responsibility to get them out equitably with the understanding that all lives have equal value," said Melinda Gates of the Gates Foundation, one of the effort's backers.
The collaborative initiative will also help to ensure that efforts are not duplicated, said Andrew Witty, the former chief executive of pharmaceutical giant GlaxoSmithKline who has been appointed one of two "special envoys" coordinating the platform.
A fundraising campaign to support the new efforts is to begin on May 4. Ursula von der Leyen, the president of the European Commission, said on Friday that the aim was to raise €7.5 billion (US$8.1 billion) to support work on prevention, diagnostics and treatment.
Those officials on Friday supporting the WHO's new campaign and the wider need for multilateralism included representatives from countries including Italy, Germany, France, South Africa, Spain, Malaysia, Rwanda and Britain.
"You can be sure that Italy will keep up to its tradition of global solidarity," said Italian Prime Minister Giuseppe Conte, whose country has the world's second highest Covid-19 death toll, behind the US.
Pedro Sánchez of Spain, another hard-hit European nation, said that solidarity and multilateralism were "the only way forward," and that "we must move away from fragmented individual efforts towards a collaborative approach".
Leaders also took the opportunity on Friday to voice their confidence in the leadership of Tedros, whose tenure has become a focal point for many WHO sceptics, in part due to his effusive and sometimes hyperbolic praise of how Beijing handled the outbreak.
A State Department spokesperson did not respond to a question about why the US did not take part in the WHO's event, but said in a statement: "America's world-leading scientists are working hard on a Covid-19 vaccine. We welcome serious efforts to assist in that endeavour, and look forward to learning more about the World Health Organisation's proposal."
"We remain deeply concerned about the WHO's effectiveness, given that its gross failures helped fuel the current pandemic," the spokesperson added.
China, which has decried the US administration's decision to freeze funding to the WHO and subsequently stepped up its own contributions, did not send a representative to the Friday webcast.
Signatures on a change.org petition calling for Tedros' resignation recently surpassed 1 million, while a number of lawmakers in Washington have pushed legislation that would condition the continuation of US funding on his stepping down.
Even following Trump's declaration earlier this month that he would suspend contributions to the WHO pending a review, prominent legislators have continued to push for further oversight.
On Friday, a group of Senate Republicans wrote to Guterres requesting an independent review of the WHO's pandemic response, citing concerns that the agency had "shown remarkable deference to the Chinese government".
Also on Friday, Senator Rick Scott of Florida led a separate group of Senate Republicans to formally request that Congressional appropriations for the WHO be conditioned on the body's "full and complete cooperation with Congress's review and investigation of its response" to the coronavirus.
The WHO's emphasis on the need for equitable access to safe and effective treatment came as US President Donald Trump faces growing criticism for his promotion of unproven and potentially harmful therapeutics.
On Friday, the Food and Drug Administration (FDA) issued heart-risk warnings about anti-malaria drugs that Trump has promoted.
And speaking to CNN on Thursday, FDA commissioner Stephen Hahn was forced to warn Americans not to ingest disinfectant after Trump floated the idea as a possible course of treatment during a press conference.