Disease
Get more with myNEWS
A personalised news feed of stories that matter to you
Learn more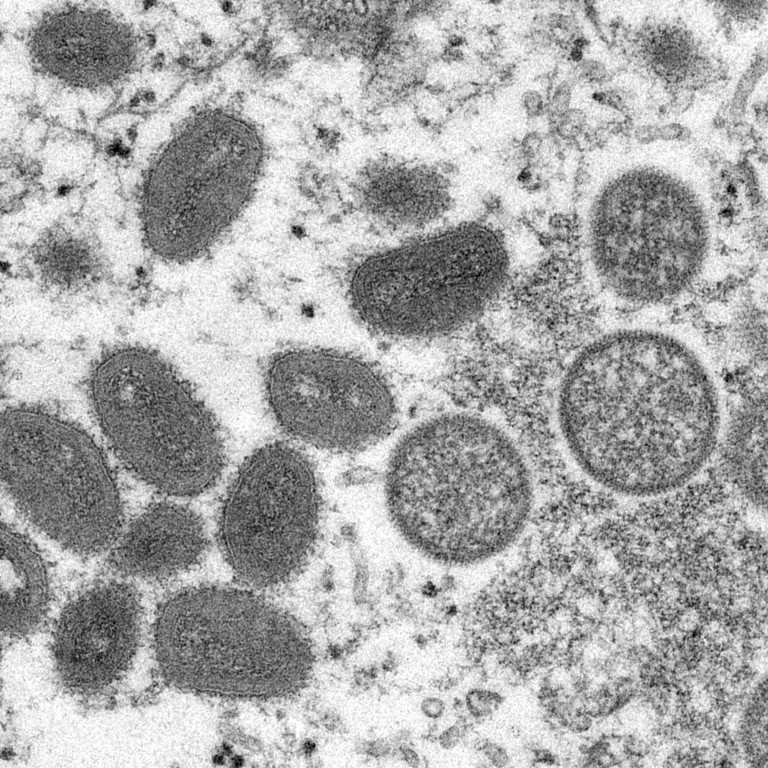 WHO says no evidence monkeypox virus has mutated
Dozens of cases and suspected cases have been identified in 12 countries
US preparing to deploy monkeypox vaccines amid more probable cases
The World Health Organization does not have evidence that the monkeypox virus has mutated, a senior executive at the UN agency said, noting the infectious disease that has been endemic in west and central Africa has tended not to change.
Rosamund Lewis, head of the smallpox secretariat that is part of the WHO Emergencies Programme, told a briefing on Monday that mutations tended to be typically lower with this virus, although genome sequencing of cases will help inform understanding of the current outbreak.
Health experts watch for concerning mutations that could make a virus more easily transmissible or severe.
Over 100 suspected and confirmed cases in a recent outbreak in Europe and North America have not been severe, said Maria van Kerkhove, the WHO's emerging diseases and zoonoses lead and technical lead on Covid-19.
"This is a containable situation," particularly in Europe, she said. "But we can't take our eye off the ball with what's happening in Africa, in countries where it's endemic."
The outbreaks are atypical, according to the WHO, occurring in countries where the virus does not regularly circulate. Scientists are seeking to understand the origin of the cases and whether anything about the virus has changed.
The WHO is asking dermatology and primary healthcare clinics, as well as sexual health clinics, to be alert to potential cases.
Many – but not all – of the people who have been diagnosed in the current monkeypox outbreak have been men who have sex with men (MSM).
The officials said it was too early to say why, but this demographic may be likely to seek medical advice or have access to sexual health screening.
Monkeypox does not usually spread easily between people, but it can be passed through close person-to-person contact or contact with items used by a person who has monkeypox, such as clothes, bedding or utensils.
"We know that MSM if they do spot an unusual rash, they're likely to want to get it sorted out quite quickly," said Andy Seale, strategies adviser at the Department of Global HIV, hepatitis and STI Programmes at the WHO.
"The fact they've been proactive in responding to unusual symptoms might be part of the story. This will become clearer in the weeks and days to come," Seale said.
Van Kerkhove said she expected more cases to be identified as surveillance expands.
Asked whether the early findings may fuel discrimination, Seale said: "There are ways we can work with communities to learn from decades of experience around tackling stigma and discrimination with HIV. We want to apply those lessons learned to this experience."
The United States is preparing to give monkeypox vaccines to close contacts of people infected and to deploy treatments, with five cases now either confirmed or probable and the number likely to rise, officials said.
There is one confirmed US infection so far, in Massachusetts, and four other cases of people with orthopoxviruses – the family that monkeypox belongs to, senior officials with the Centres for Disease Control and Prevention said at a press briefing.
All the suspected cases are presumed to be monkeypox, pending confirmation by testing at CDC headquarters, said Jennifer McQuiston, deputy director of the division of high consequence pathogens and pathology.
One orthopoxvirus case is in New York, one in Florida and two in Utah. All those infected so far in the United States have been men who had a relevant travel history.
Genetic sequencing of the Massachusetts case matched that of a patient in Portugal and belonged to the West African strain, the milder of the two monkeypox strains.
"Right now we are hoping to maximise vaccine distribution to those that we know would benefit from it," said McQuiston.
"Those are people who've had contacts with a known monkeypox patient, healthcare workers, very close personal contacts, and those in particular who might be at high risk for severe disease."
In terms of supply, the United States has around one thousand doses of JYNNEOS, a Food and Drug Administration (FDA) approved vaccine for smallpox and monkeypox "and you can expect that level to ramp up very quickly in the coming weeks as the company provides more doses to us," said McQuiston.
It also has around 100 million doses of an older generation vaccine, ACAM2000.
Both use live viruses but only JYNNEOS is non-replicating, making it the safer option, said McQuiston.
People who are immunocompromised or have particular skin conditions, including eczema, are at greater risk, added John Brooks, a medical epidemiologist.
The CDC is also developing treatment guidance to allow the deployment of antivirals tecovirimat and brincidofovir, both of which are licensed for smallpox.
Reuters and Agence France-Presse