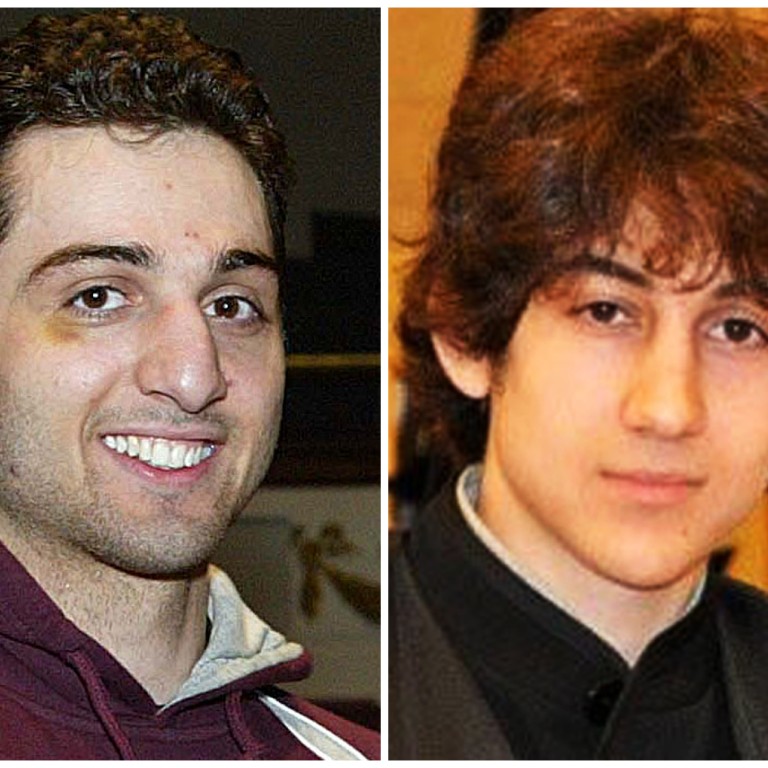 Boston Marathon bombing suspect to face court for first time since attack
Accused Boston Marathon bomber Dzhokhar Tsarnaev is due to make his first public appearance in 17 months when he steps into court tomorrow for final preparations for his January trial.
Accused
Boston Marathon bomber
Dzhokhar Tsarnaev is due to make his first public appearance in 17 months when he steps into court tomorrow for final preparations for his January trial.
Tsarnaev, 21, who has pleaded not guilty, faces the possibility of the death penalty if he is convicted for his role in the attack on April 15, last year.
Two pressure cooker bombs, allegedly planted by Tsarnaev and his older brother Tamerlan at the finish line, exploded and left three people dead (
including a Chinese graduate student
) and 264 wounded. It plunged the world-famous sporting event into mourning and revived domestic fears of terrorism.
On Thursday, prosecutors and defence attorneys are expected to discuss the jury selection process with the judge. Both sides have submitted questions they want the judge to ask potential jurors, who will be selected from a pool of at least 1,200 people.
His trial is due to begin on January 5 and is expected to last several months.
Tsarnaev has not been seen in public since he was arraigned on 30 federal charges in July last year, when he still bore signs of the bloody stand-off with police that led to his capture and the death of his older brother. An injured Dzhokhar was captured while hiding in a boat parked in a suburban backyard in a failed bid to escape.
Dzhokhar, held in Fort Devens prison hospital around 70 kilometres from the federal court, was last seen with his left arm in a cast and his face swollen. He appeared to have a jaw injury.
He wore an orange prison jumpsuit as the 30 charges were read out against him, which include conspiracy to use a weapon of mass destruction resulting in death and bombing a public place resulting in death.
Tsarnaev, a Muslim of half Chechen descent, emigrated with his family to the United States in 2002 and became a naturalised American in 2012.
He allegedly scrawled a rambling explanation of his motives for the Boston attacks on an interior wall of the boat.
Watch: Runner's head camera captures carnage at Boston Marathon
"The US government is killing our innocent civilians," Tsarnaev wrote. "I can't stand to see such evil go unpunished ... we Muslims are one body, you hurt one you hurt us all.
"Now I don't like killing innocent people it is forbidden in Islam but ... stop killing our innocent people and we will stop."
He arrived in Boston aged eight with his family from Dagestan and is said to be profoundly affected by his background and early childhood in Kyrgyzstan.
The two brothers, who appear to have acted alone, prepared their bombs based on instructions in al-Qaeda's English-language magazine , prosecutors say.
Security will be tight in and around the federal courthouse in Boston for Thursday's final pretrial conference, which his lawyers said Dzhokhar would attend. Seating a jury alone could take several weeks to a month.
A defence motion to move the trial out of Boston also is still pending.
US District Judge George O'Toole Jnr rejected Tsarnaev's first request in September to move the trial, ruling that Tsarnaev's lawyers had failed to show that extensive pretrial media coverage of the bombings had prejudiced the jury pool to the point that an impartial jury could not be chosen in Boston.
Tsarnaev's lawyers previously said the trial should be moved to Washington, DC.
His lawyers say he is held largely in isolation at the federal medical centre, home to 1,095 prisoners, and subject to tight restrictions imposed by Attorney General Eric Holder in August last year. They also limit his phone calls, mail and ban any contact with the media.
Three friends of Tsarnaev were convicted this year of hampering the investigation by removing evidence from his dorm room or lying to the FBI.
Azamat Tazhayakov and Dias Kadyrbayev were convicted of conspiracy and obstruction of justice for removing a backpack containing fireworks and other potential evidence while authorities were still looking for the suspected bombers. Another friend, Robel Phillipos, was convicted of lying to federal agents about being in the room. All three are awaiting sentencing.