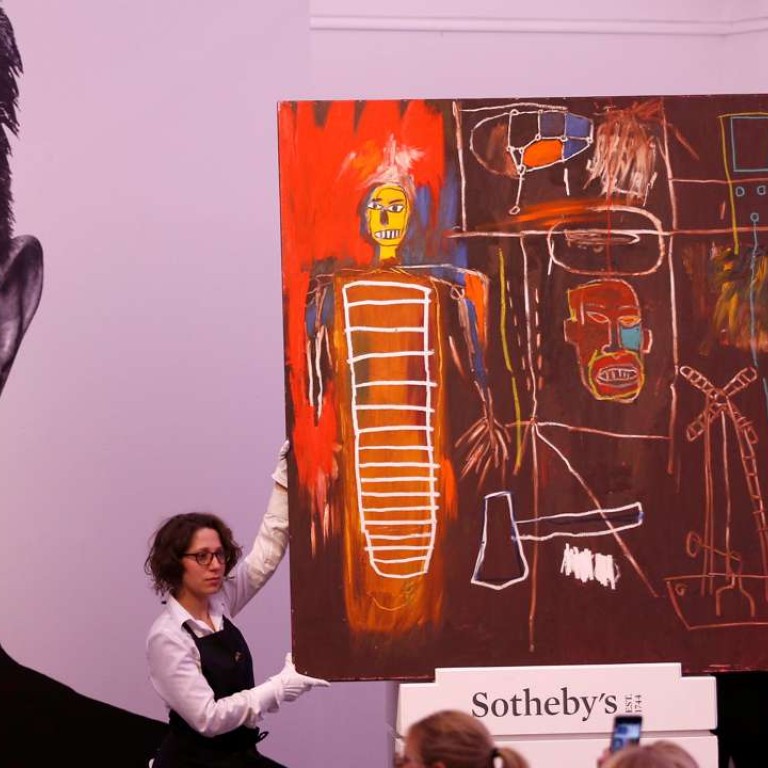 David Bowie's $12 million art collection defies its worth, sells for $41 million
A London auction of music legend David Bowie's art collection has ended with sales totalling almost £33 million ($41.5 million), after exhibits of the works drew record crowds, Sotheby's said.
Every item in the collection, which included over 130 works of modern and contemporary British art, was sold in a series of sales as buyers' enthusiasm for the late musician's collection exceeded expectations.
Exhibitions of the works in London attracted some 51,470 visitors, the highest attendance for any pre-sale exhibition in the British capital, the auction house said.
The auctions themselves were attended by 1,750 bidders, with over 1,000 more bidding on line.
"David Bowie's personal art collection captured the imagination of the tens of thousands who visited our exhibitions and the thousands who took part in the sales," said Oliver Barker, chairman of Sotheby's Europe.
The collection offered "a fresh insight into the creative mind of one of the greatest cultural figures of our time," he added.
Sales of works by Damien Hirst, Henry Moore and Marcel Duchamp among others totalled £32.9 million ($41.5 million, 38.3 million euros), Sotheby's said. The collection was
expected to fetch US$12 million
.
The highest-selling item in Bowie's collection, the graffiti-inspired Air Power canvas by Basquiat, sold for £7.09 million. It had been expected to fetch between £2.5 and £3.5 million.
Bowie bought Air Power and another painting by the artist, who died from an overdose in 1988 aged 27, shortly before the 1996 biopic Basquiat, in which the rocker played his early idol Andy Warhol.
New records were set for more than half of the artists represented in the
White Glove
sale of Bowie's works, according to Sotheby's.
Frank Auerbach's Head of Gerda Boehm sold for a record £3.8 million. Bowie once said of the painting: "My God, yeah! I want to sound like that looks."
Bowie was quoted in the New York Times in 1998 as saying that art was "the only thing I'd ever wanted to own."
A spokesman for his estate said the musician "enjoyed sharing the works in the collection... supporting the art and artists that were part of his world."
This article appeared in the South China Morning Post print edition as: Bowie's art collection goes under the hammer