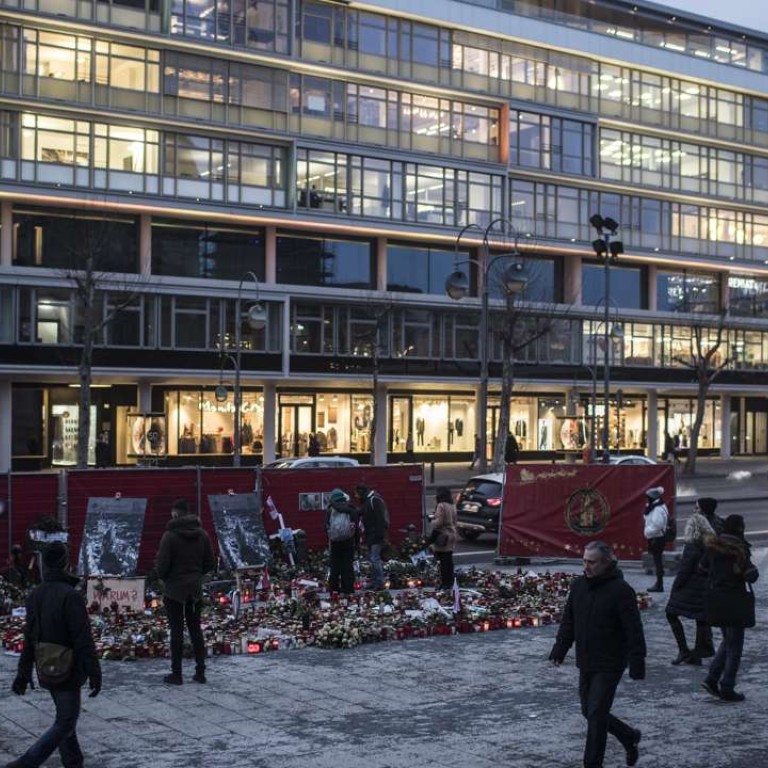 Islamic State using online 'headhunters' to recruit young Germans
Islamic State is using "headhunters" on social media and instant messaging sites to recruit disaffected young people in Germany, some as young as 13 or 14, the head of the country's domestic intelligence agency said on Thursday.
Hans-Georg Maassen also drew parallels between the militant Islamist group and past radical movements such as communism and Adolf Hitler's Nationalist Socialists which also tried to lure young people keen to rebel against their parents and society.
"On social media networks there are practically headhunters who approach young people and get them interested in this [Islamist] ideology," Maassen told foreign reporters in Berlin.
Maassen cited the case of a teenage German-Moroccan girl identified as Safia S., who is accused of stabbing a policeman at a train station in Hanover last February, and a 12-year-old German-Iraqi boy who tried to detonate two explosive devices in the western town of Ludwigshafen in December.
About 20 per cent of an estimated 900 people from Germany who have been recruited by Islamic State to join the fight in Iraq and Syria are women, some as young as 13 or 14, he said.
German authorities are monitoring 548 Islamists deemed to be a security risk, but German law does not allow for their arrest until they have committed a crime, Maassen said.
He said he was satisfied that police and security officials had communicated well over the case of the failed Tunisian asylum seeker Anis Amri, who killed 12 people on December 19 by ramming a truck through a Berlin Christmas market.
The case sparked criticism because German authorities had identified Amri, who was imprisoned in Italy for four years, as a security risk and had investigated him for various reasons, but he was never taken into custody.
German Interior Minister Thomas de Maiziere said on Wednesday the cases of all those deemed a security risk in the aftermath of the Berlin attack would be reviewed.
Maassen said European intelligence agencies were also seeing the radicalisation of other segments of society through social media, with growing numbers of people who were not previously politically active attracted to far-right groups.
Such people had their views reinforced in so-called "echo chambers" on the internet, Maassen said.
"We've seen this with Islamic State, but now we're seeing this with so-called 'good citizens' who are being radicalised, and we worry that this radicalisation could be transformed into a willingness to commit violent acts," Maassen said.
Support for far-right groups has grown in Germany following the arrival of more than a million migrants and asylum seekers over the past two years, many of them young Muslim men fleeing conflicts in Syria, Iraq and elsewhere.