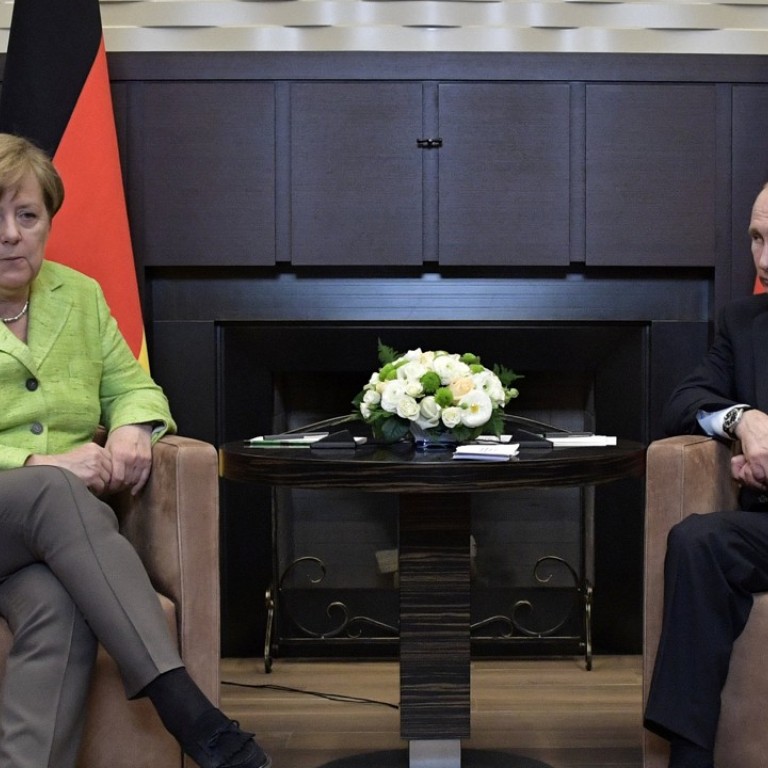 Putin and Germany's Merkel struggle to find common ground in tense Russian encounter
German Chancellor Angela Merkel, on a rare visit to Russia, said that Berlin and Moscow had to keep talking despite their disagreements, but those same differences overshadowed her talks with Russian President Vladimir Putin on Tuesday.
At a news conference following a meeting in the Russian Black Sea resort of Sochi, diverging positions were aired over Syria, Ukraine, Russian respect for civil rights, and allegations Moscow is interfering in other countries' elections.
Their body language suggested tensions: their facial expressions as they spoke to reporters were stern, and the two leaders barely looked at each other.
"I am always of the view that even if there are serious differences of opinion in some areas, talks must continue," Merkel said. "You must carry on, because otherwise you fall into silence and there is less and less understanding."
Merkel was making her first bilateral visit to Russia since Moscow annexed Ukraine's Crimea peninsula in 2014, a move that set off the worst confrontation between Moscow and the West since the cold war.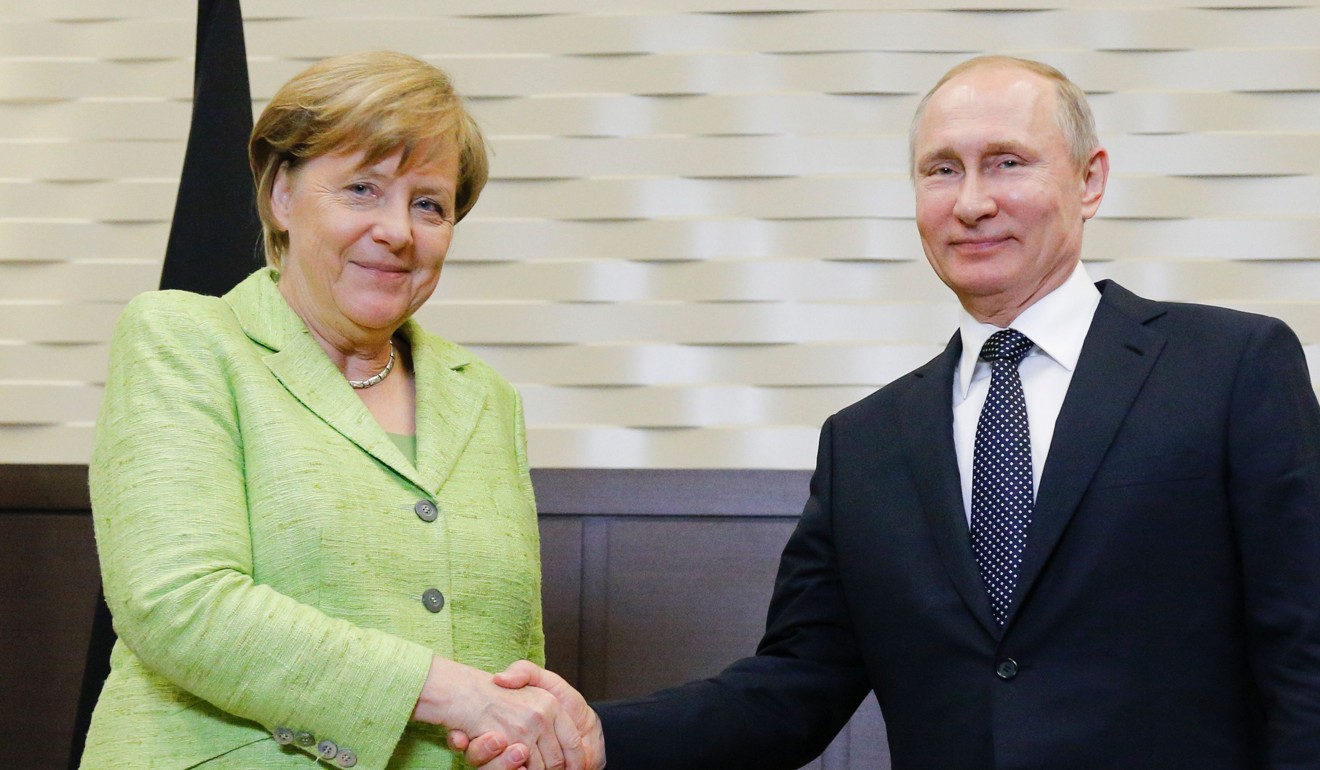 Since Germany is holder of the rotating presidency of the G20 group of leading nations this year, Merkel has been meeting key members in preparation for a summit.
Asked by a reporter if she feared Germany could be subject to Russian attempts to interfere in its forthcoming parliamentary election by disseminating fake news, Merkel took a firm line.
"I am not an anxious person, I will fight the election on the basis of my convictions," she said, adding Germans would deal decisively with any cases of false information.
But Putin, standing alongside her, bristled at the suggestion Russia had meddled in the US presidential election and that it was planning more of the same in Europe.
Allegations about Russia trying to get Donald Trump elected as US president were "rumours", Putin said, generated as part of internal political battles in the United States.
"We never interfere in the political life and the political processes of other countries and we don't want anybody interfering in our political life and foreign policy processes," said Putin.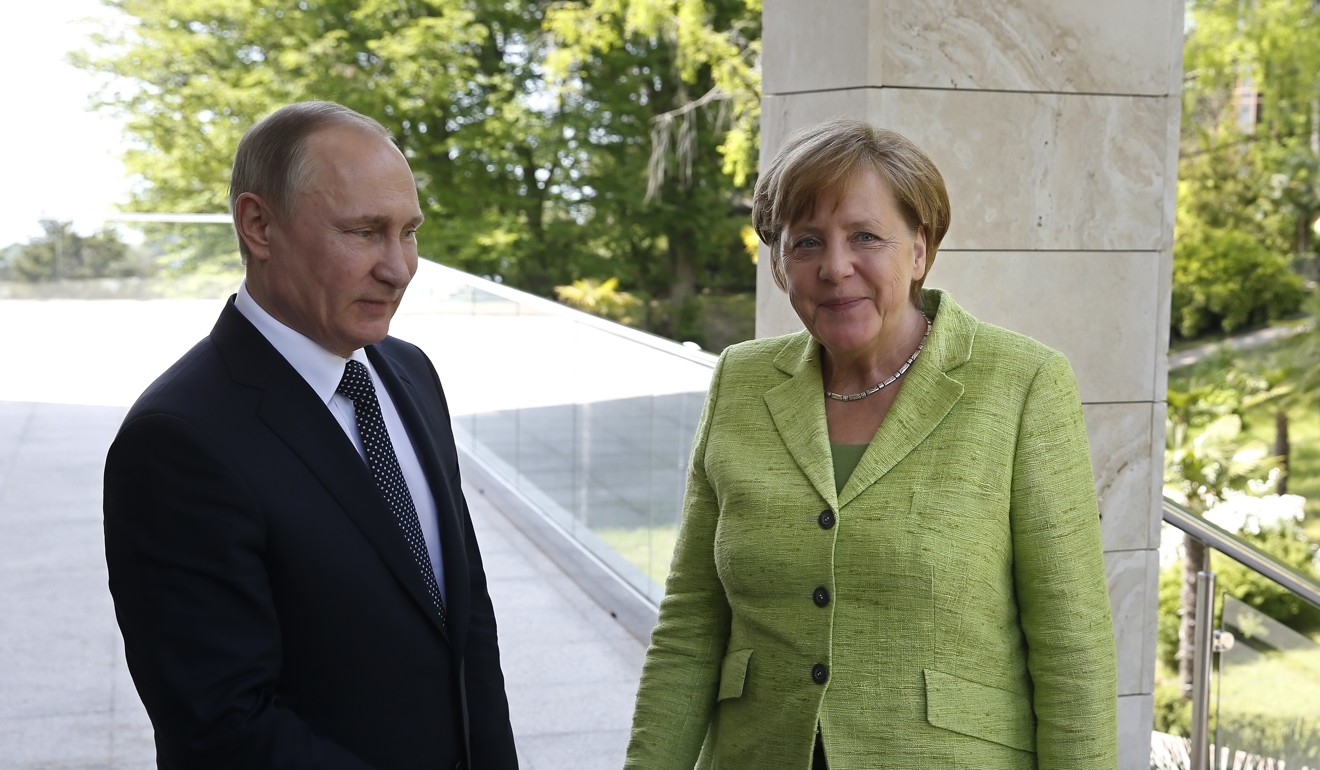 On the conflict in eastern Ukraine, where pro-Moscow separatists are fighting Kiev's rule, Putin and Merkel said they agreed on the need for the full implementation of the Minsk agreement, an internationally-brokered peace deal that is now effectively stalled.
Putin however launched into an attack on the pro-Western administration in Kiev, saying it – and not Russia or its allies – was forcing the separatist region away from Ukraine. That contradicts Berlin's position.
"The events in eastern Ukraine are the result of a coup d'etat, an unconstitutional change of power in Kiev," Putin said, referring to street protests that forced out Ukraine's previous, Moscow-leaning leader.
Asked by a reporter about a deadly poison gas contamination in the Syrian town of Khan Sheikhoun, which Western governments said was a chemical weapons attack by Syrian government forces, Putin said that was unproven.
Touching on a sensitive point for the Russian authorities, Merkel said she had raised concerns with Putin about police breaking up anti-Kremlin protests, as well as other issues that human rights organisations say are a cause for alarm.
Those include reports, denied by the local authorities, that homosexuals are being detained and tortured in the Russian region of Chechnya, and a Supreme Court ruling last month banning the Jehovah's Witnesses religious group as extremist.
"I have in my talks with the Russian president indicated how important the right to demonstrate is in a civil society and how important the role of NGOs is," Merkel said.
"We have heard some very negative reports about the treatment of homosexuals in Chechnya and I asked President Vladimir Putin to use his influence to guarantee minority rights here as well as with Jehovah's witnesses."
Putin denied that Russian police had violated protesters' rights by arresting them, and fired a barb back at his European counterparts.
"Russia's law-enforcement bodies behave in a far more restrained manner than their colleagues in other European countries," Putin said, without specifying which countries he had in mind.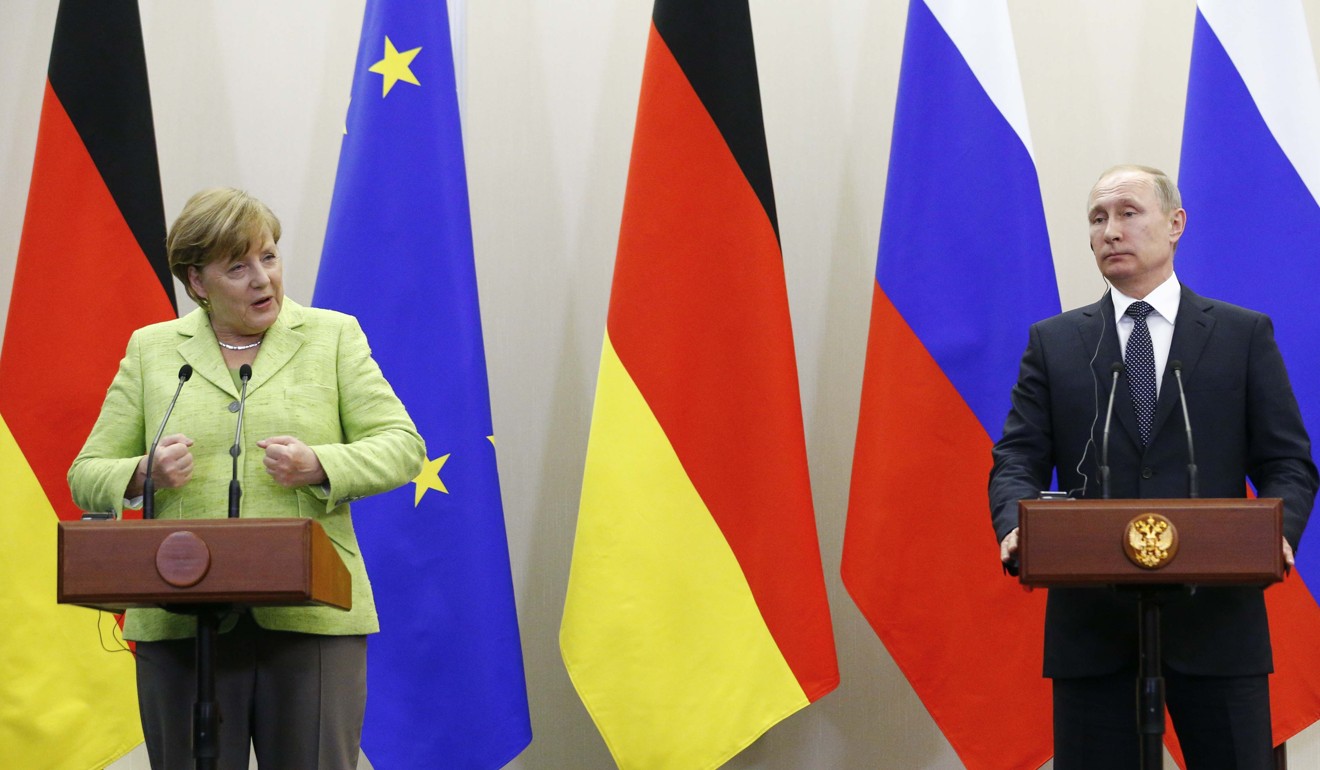 This article appeared in the South China Morning Post print edition as: Merkel tells Putin that EU sanctions are here to stay