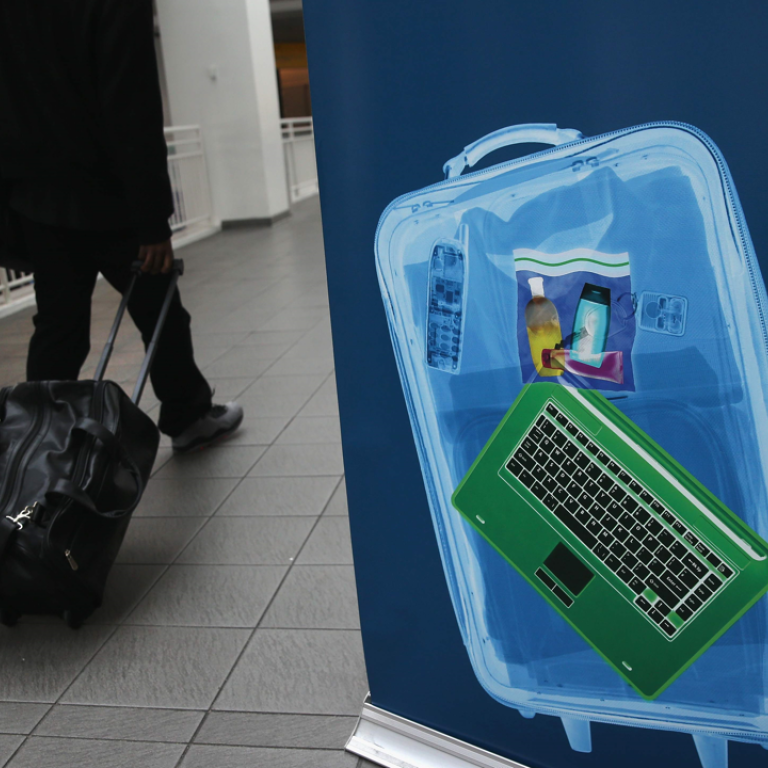 Industry lobby warns that airline laptop ban could cost passengers US$1 billion
As speculation that United States Security officials will expand laptop ban continues to grow, European airlines are underperforming
By Martin Baccardax
European airline stocks continued to underperform broader markets Wednesday amid speculation that U.S. security officials are preparing to expand a ban on carrying laptop computers inside the cabin to include trans-Atlantic flights from the Continent that could cost passengers as much as US$1 billion.
The Stoxx Europe TMI Airline index, the region's sector benchmark, fell 1.9 per cent by 10:00 BST, outpacing the 0.25 per cent decline for the broader Stoxx Europe 600. British Airways parent International Consolidated Airlines was marked 0.23 per cent lower at 595.12 pence in London each while Air France KLM was seen 0.25 per cent lower in Amsterdam at €9.34 (US$10.40) each.
The moves come ahead of a planned meeting this week in Brussels between U.S. Department of Homeland Security officials and their opposite numbers at the European Commission. DHS spokesman David Lapan said yesterday, however, that authorities aren't looking "solely" at Europe. 
Earlier Wednesday, airline industry lobby group IATA warned the ban could cost passengers as much as US$1 billion in extra fees.
"We are not sure that this ban is adapted to the threat," International Air Transport Association director Alexandre de Junaic told Bloomberg Television. "We don't know the basis of the intelligence that would justify this measure."
"We have written to EU authorities to indicate that we are concerned about this US ban on electronic devices, and we think it could put an additional cost of more than US$1 billion on passengers," he added.
However, De Junaic said it was difficult to estimate the impact on carriers' bottom lines, but warned it could be significant given the reliance many have to the lucrative trans-Atlantic market.
"It's a big source of profit for both U.S. and European carrier," he said. "If (and extended ban) leads to a reduction in business travel it could lead to a decrease in revenues."