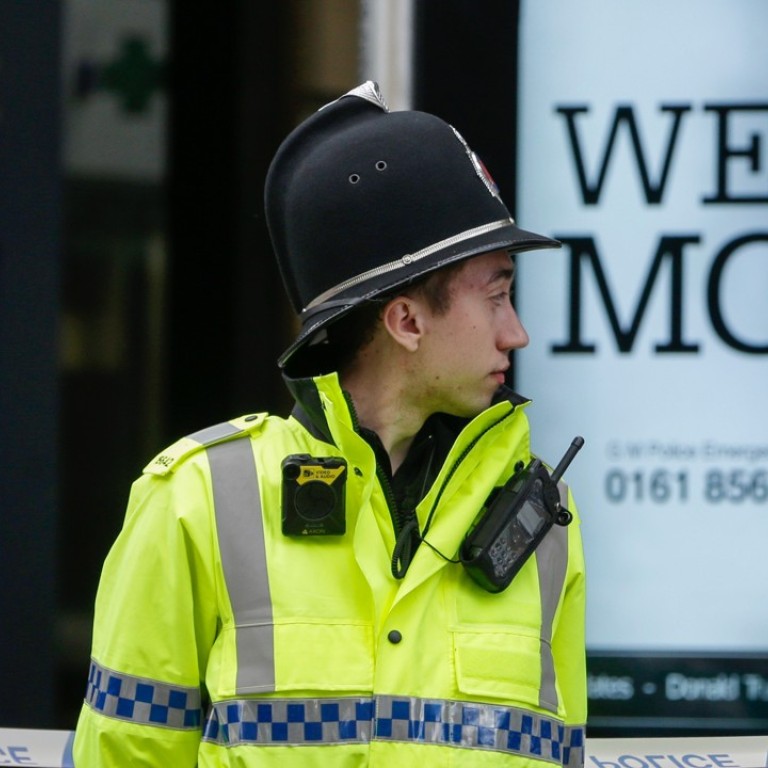 Analysis
Soft target: bomb attack at Manchester concert was exactly what many had long feared
Critics say that too much effort has been put on protecting London, and too little on keeping safe other major cities such as Manchester
For Britain's security agencies, London always seemed like the likely target. For years, the capital of 8 million with hundreds of thousands of weekly tourists and dozens of transit hubs had prepared for and feared a major terror attack.
The explosion coincided with the conclusion of the concert that was attended by many young families and groups of children.
With at least 22 fatalities and dozens more injured, it was the worst suspected suicide attack in Britain since the 2005 tube and bus bombings in London.
The tragedy is the latest in a series of attacks to traumatise Europe over the last two years and is sure to be discussed at this week's meeting of Nato leaders in Brussels.
US President Donald Trump has been pressuring Nato to do more to fight terrorism and he will need to decide whether he wants to push this argument at the Brussels meeting.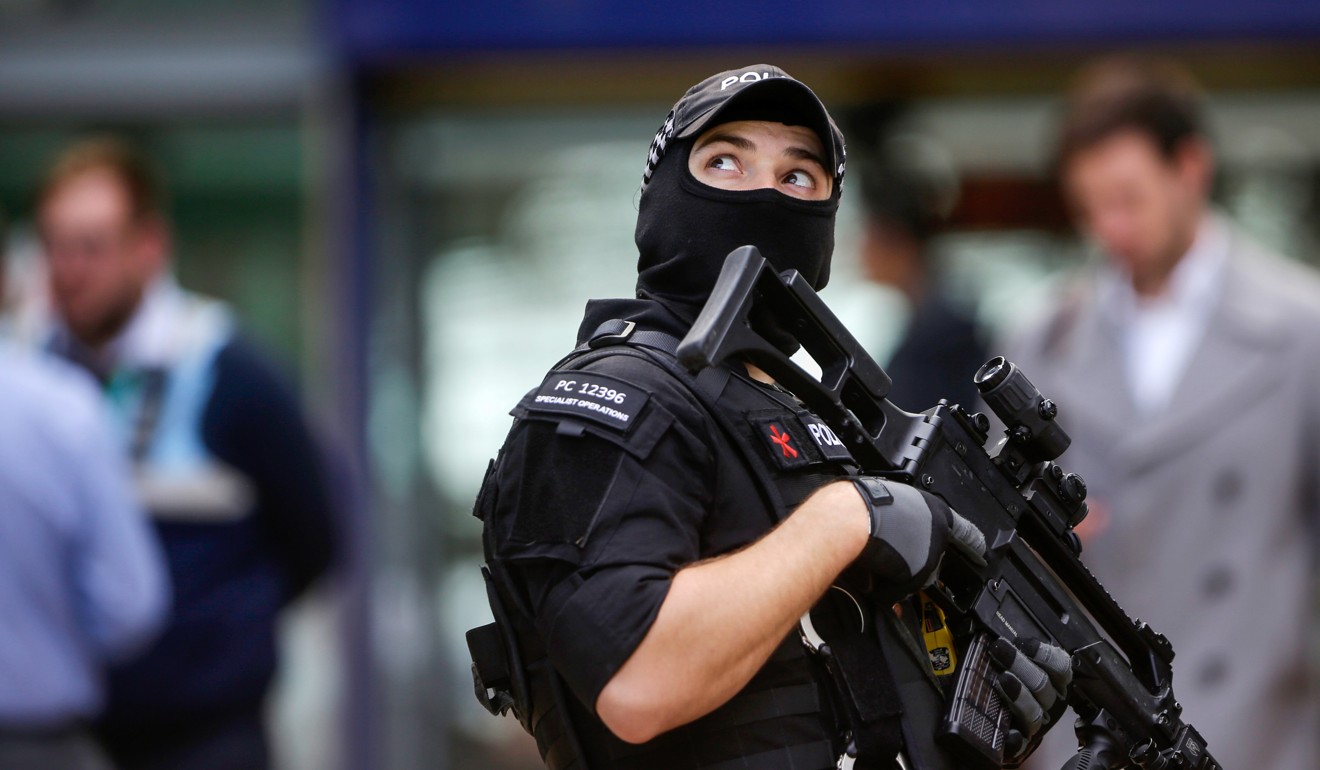 The Islamic State group claimed responsibility for the bombing. Regardless of whether that's true or not, the incident was also a reminder that intelligence-sharing will form a crucial part of the upcoming Brexit negotiations.
The UK will fall out of a lot of European Union's existing intelligence framework when it exits the bloc in two years.
For now, the UK is a country in mourning and other countries are considering tightening security ahead of major theatre and sports events.
The explosive device used in the Manchester terror attack was also worryingly sophisticated, according to a UK-based security expert.
One victim Monday night reported seeing nuts and bolts that could have been packed into a bomb and said he was injured by shrapnel, others saw glass after the blast smashed windows at the venue.
The blast occurred in the foyer of the indoor arena, a covered area which links the auditorium to Victoria Station, a train and tram hub.
"The type of weapon is disturbing in some ways because a functioning bomb is actually a fairly sophisticated device to make," Raffaello Pantucci, director of International Security Studies at the Royal United Services Institute (RUSI), said.
Observing the more common trend in recent years for UK terror perpetrators to select cars or knives as the weapon of choice, the security expert said the level of sophistication needed to construct this device will have authorities asking whether the operative was a part of a larger operation.
Authorities will no doubt also be asking if Manchester - and for that matter the rest of the country outside the capital - was unprepared?
That is what critics inside and outside the British security apparatus have long argued. They say that too much effort has been put on protecting London, and too little on keeping safe other major cities such as Manchester with its roughly 500,000 inhabitants.
Security services say they have foiled 13 major terror plots between 2013 and March this year. But despite recent efforts to regionalise and decentralise counter-terrorism operations, much of the country's security apparatus remains focused on London where special units are on standby 24/7 and authorities can rely on extensive video surveillance to quickly react.
Watch: video captures chaos at Manchester Arena
Prestige projects, such as an expansive security system designed to protect London's financial district, have largely not been replicated in other major cities.
Elsewhere in Britain, police federations have frequently complained about a lack of resources and about their concerns over possible attacks not being taken seriously.
Contrary to many other Western nations, most British police officers across the country do not carry firearms.
The long-held tradition has recently come under mounting criticism amid a continuously high terror threat, and more officers are now being trained at using weapons. But especially in more sparsely populated areas, police federations have argued that training efforts are proceeding too slowly and that the few armed officers available would likely arrive at the scene of an attack too late.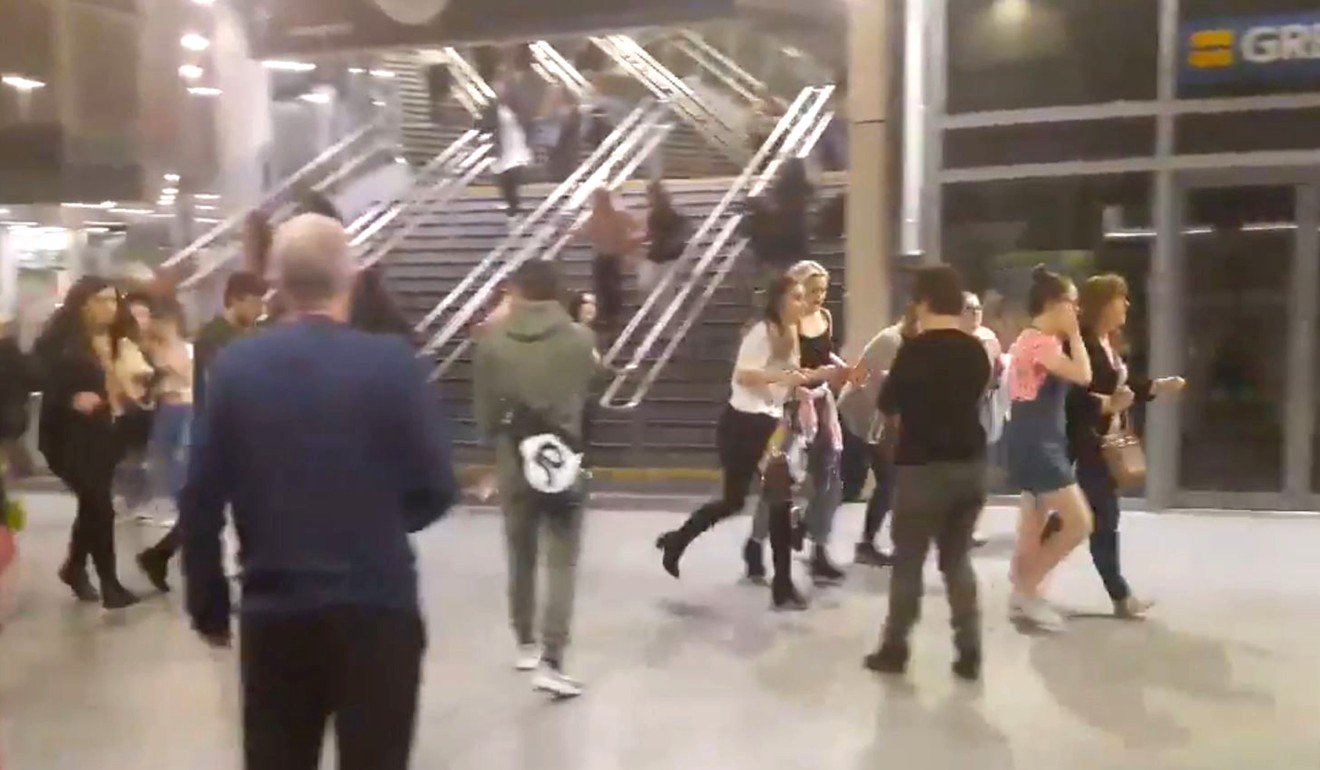 Others say that armed officers alone would hardly stop militants from using explosives and that the problems are much more deeply rooted. Britain's counter-radicalisation programme, Prevent, has frustrated many in cities such as Manchester in the past by focusing on what critics say amounts to a monitoring and surveillance of Muslims.
The programme aims to identify young people who might be prone to radicalisation, and to provide them with counselling and social support.
"But one main problem was always that the programme was initiated and led by the police," Peter Neumann, the director of London's International Centre for the Study of Radicalisation and Political Violence, said in an interview conducted prior to the attack.
"Among many Muslims, that created the perception that they were not treated as normal citizens, but rather as security threats."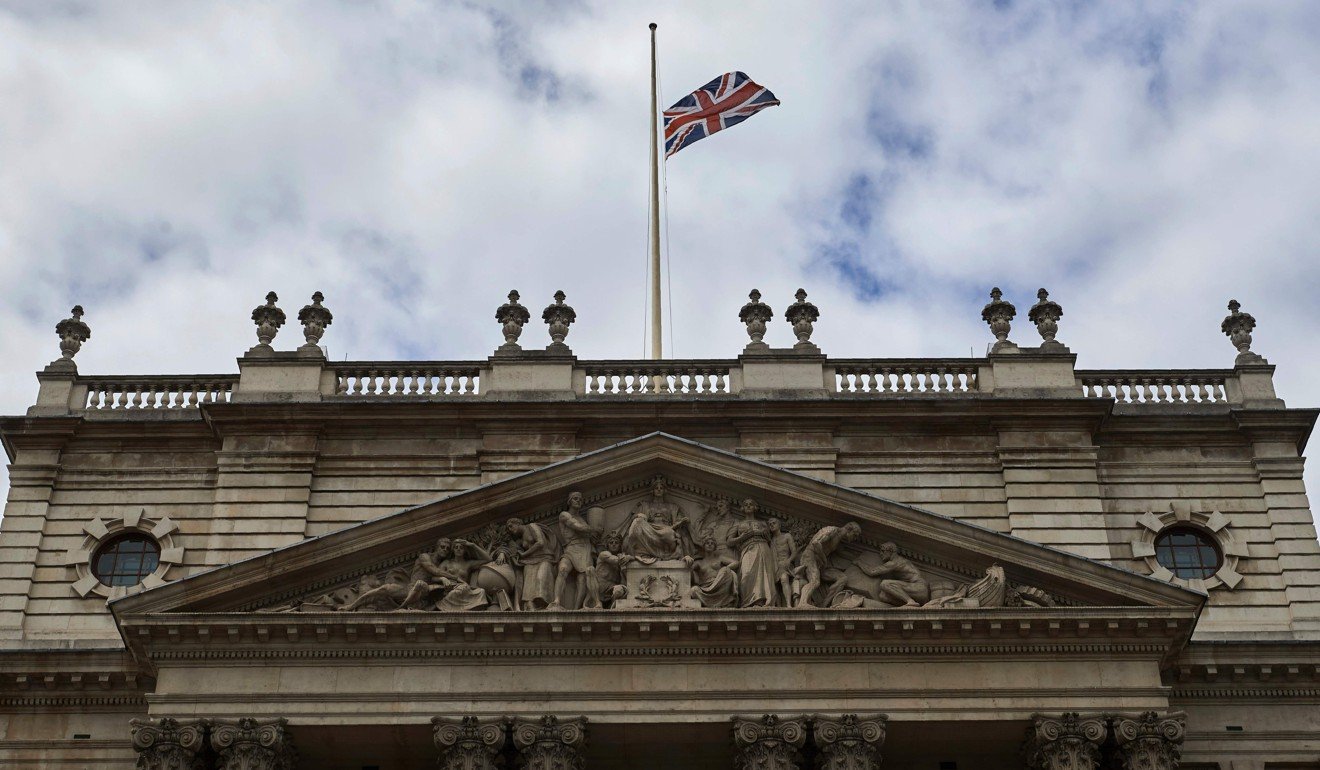 Britain's third biggest city was hit in 1996 by a massive car bomb planted at a shopping centre by the Irish Liberation Army (IRA) which wounded more than 200 people.
Monday's attack also revived memories of the November 2015 attack at the Bataclan concert hall in Paris in which armed men wearing explosive belts stormed in and killed 90 people. That attack was also claimed by the Islamic State jihadist group.
No 10 said the government was not planning to increase the threat level to "critical" from "severe", which is the fourth-highest ranking.
Critical – the highest ranking – would only be used if another attack were believed to be imminent.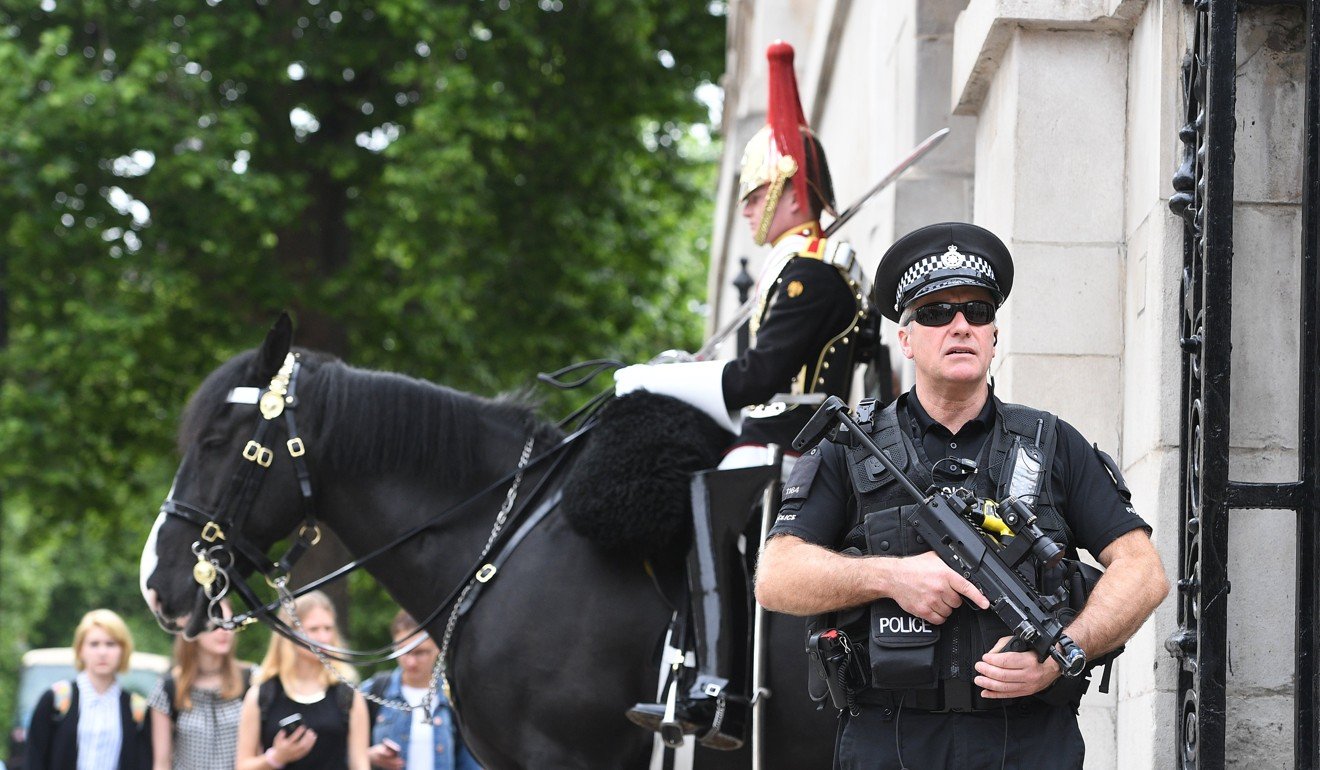 Nevertheless, security was beefed up across the country, with more armed officers deployed on the street. The Metropolitan police commissioner, Cressida Dick, said the extra presence would continue for as long as needed. and that discussions were taking place with all those planning events this weekend to ensure necessary steps had been taken. Security was also stepped up in Scotland where the chief constable deployed armed police on high visibility patrols in crowded areas, airports and railway stations.
Meanwhile, countries from the United States to Japan and Singapore are considering tightening security ahead of major theatre and sports events.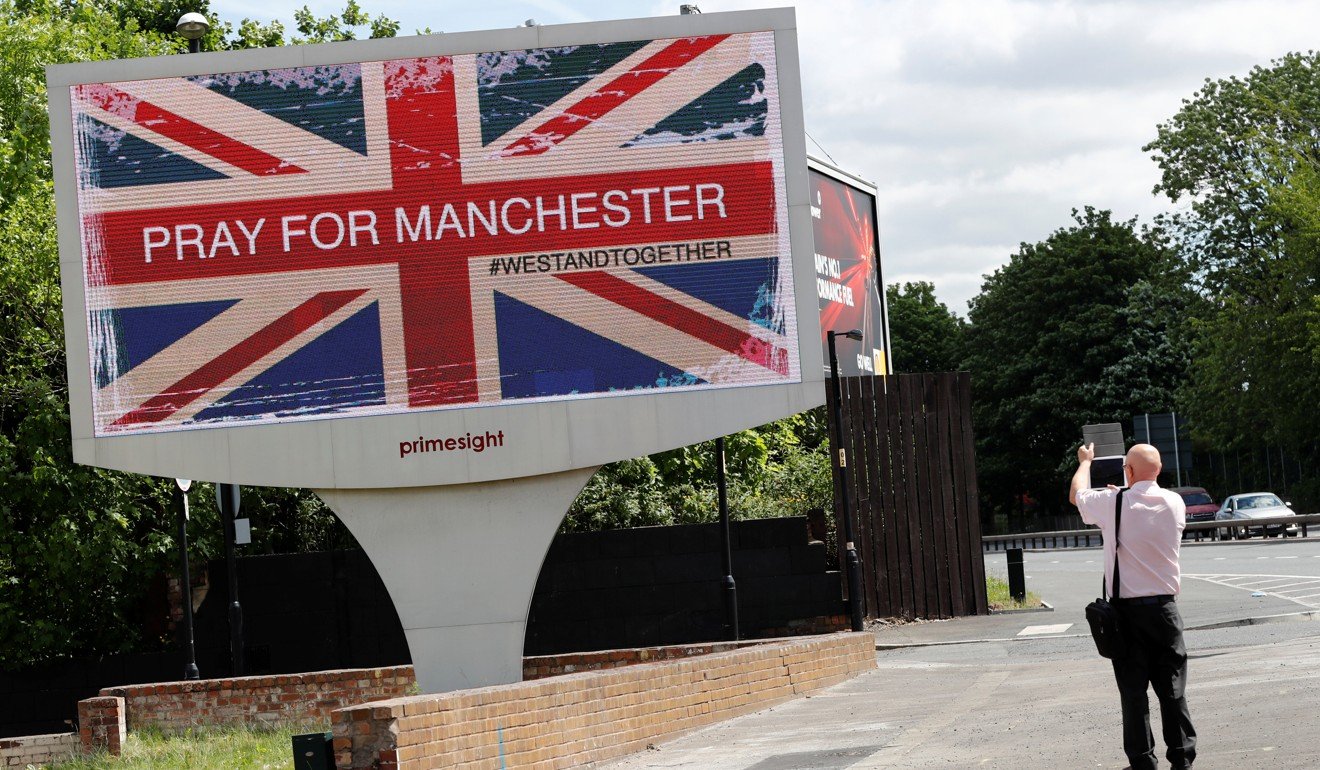 In Singapore, the organiser of Britney Spears' concerts in June said they were considering new measures.
"We are definitely looking at tightening security," Yogesh Mehta, project manager at IME Entertainment Group, said.
Singapore, which hosts a security summit between June 2-4 bringing together Asia-Pacific defence and military chiefs, made amendments to the Public Order Act last month.
It requires event organisers to notify the police a month beforehand if they expect more than 5,000 people to attend. And police may refuse to allow a public gathering if it has a direct political end or involves foreigners.
Hong Kong's AsiaWorld Expo, where Ariana Grande is due to hold a concert in September, said it would improve security at all concerts and events. Besides baggage inspection, there would also be metal detectors and search dogs, it said in a statement.
Hong Kong is already on high alert ahead of an expected visit by President Xi Jinping to mark the 20th anniversary of the city's handover to Beijing on July 1 when the former British colony's new leader will also be sworn in.
The Washington Post, Reuters, Agence France-Presse, Associated Press
This article appeared in the South China Morning Post print edition as: Worst fears realised