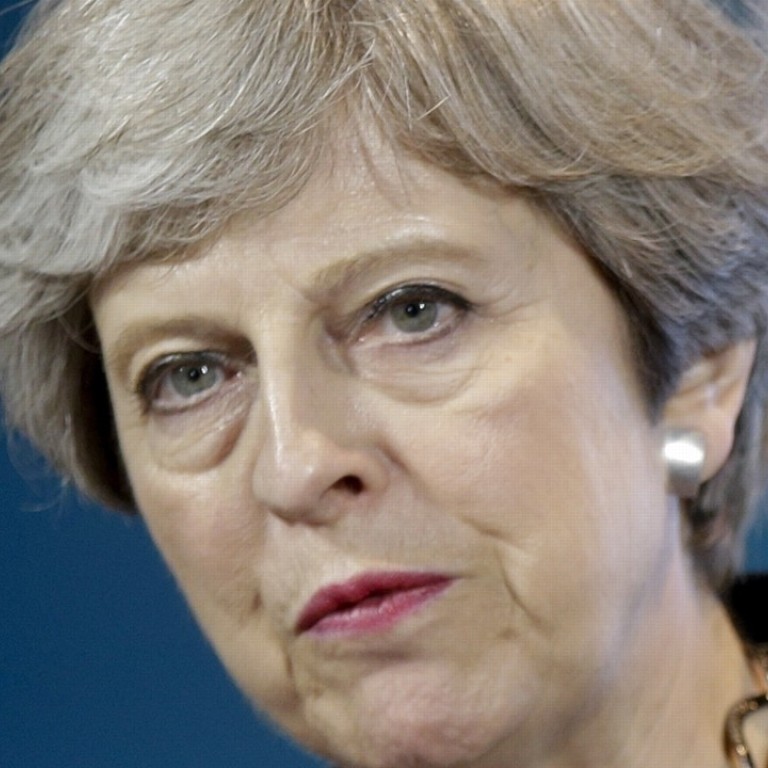 'No excuse': British Prime Minister Theresa May tears into Labour leader Jeremy Corbyn over post-Manchester interview
British PM accused Labour counterpart of saying 'terror attacks in Britain are our own fault', placing security and foreign policy at the heart of election campaign
British Prime Minister Theresa May has launched an extraordinary attack on opposition leader Jeremy Corbyn, accusing him of saying Britain is to blame for the Manchester Arena bombing.
The prime minister used a press conference at the end of her first G7 summit to resume her election campaign by directly ­targeting the Labour leader after he had said the war on terror was not working.
"I have been here with the G7, working with other international leaders to fight terrorism," May told reporters. "At the same time, Jeremy Corbyn has said that terror attacks in Britain are our own fault and he has chosen to do that a few days after one of the worst terrorist atrocities we have experienced.
"I want to make something clear to Jeremy Corbyn and to you: there can never be an excuse for terrorism, there can be no excuse for what happened."
The comments triggered an immediate response from Labour. A Corbyn spokesman accusing the prime minister of "not telling the truth" in her interpretation of Corbyn's remarks, made earlier in the day at an address in Westminster.
"In his speech, Jeremy said protecting this country requires us to be both strong against terrorism and strong against the causes of terrorism," the spokesman said. "The blame is with the terrorists, but if we are to protect our people we must be honest about what threatens our security."
Corbyn added that he had been making a point that UK interventions have created "huge ungoverned spaces" in places such as Iraq, Afghanistan and Libya, when he was pressed during a BBC interview about whether the ­Manchester attack was the result of UK foreign policy.
"The attack on Manchester was shocking, appalling, indefensible, wrong in every possible way," the Labour leader said. "The parallel I was drawing this morning was that a number of people ever since the interventions in ­Afghanistan and Iraq have drawn attention to the links with foreign policy, including Boris Johnson in 2005, two former heads of MI5, and of course the foreign affairs ­select committee."
Meanwhile, British police said they arrested two more people during raids yesterday over the bombing. The two men, aged 20 and 22, were arrested in north Manchester after police gained entry to an address using a controlled explosion, and a bomb ­disposal team was later involved in a raid in Moss Side, to the south of the city.
Additional reporting by Agence France-Presse