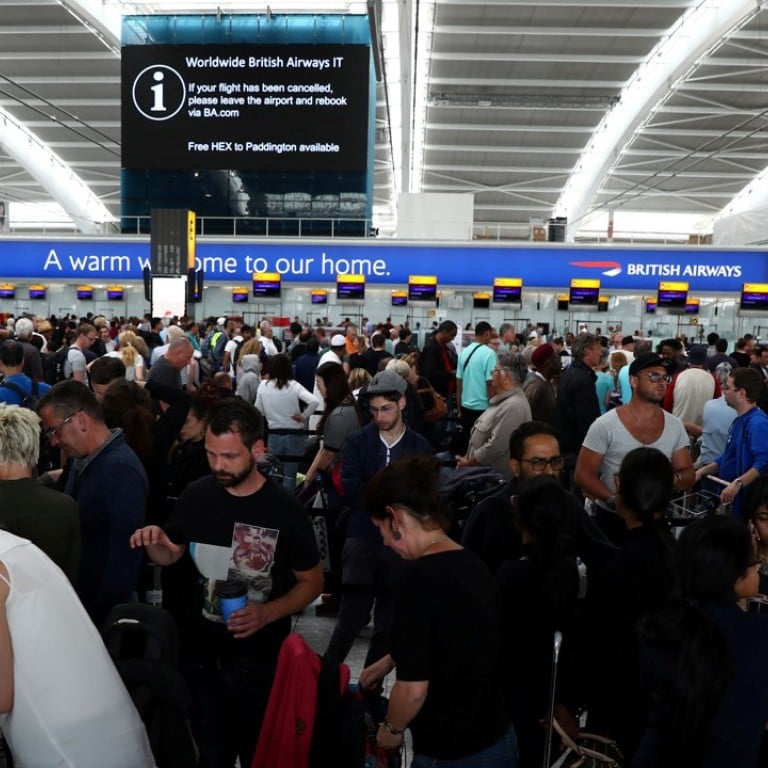 British Airways aims to resume full long-haul schedule from Heathrow on Monday
BA's outage came on a busy weekend in Britain, where Monday is a public holiday and many schoolchildren are beginning a week's holiday
London's Heathrow Airport said early on Monday that there were still some disruptions to British Airways flights from the airport following a global computer system failure at the airline.
BA said on Twitter it would run a full schedule at London's Gatwick on Monday and intended to operate a full long-haul schedule from Heathrow along with a high proportion of short-haul service.
The airline resumed some flights from Britain's two biggest airports on Sunday, but hundreds of passengers were still waiting for hours at London Heathrow.
"We have mobilised additional Heathrow colleagues to assist passengers at the terminals and give out free water and snacks," Heathrow said in a statement on Twitter.
The airport said earlier that further delays and cancellations of BA flights were expected on Sunday and told passengers not to travel to the airport unless they were rebooked on other flights.
BA cancelled all its flights from Heathrow, Europe's busiest airport, and Gatwick on Saturday after a power supply problem disrupted its flight operations worldwide and also hit its call centres and website.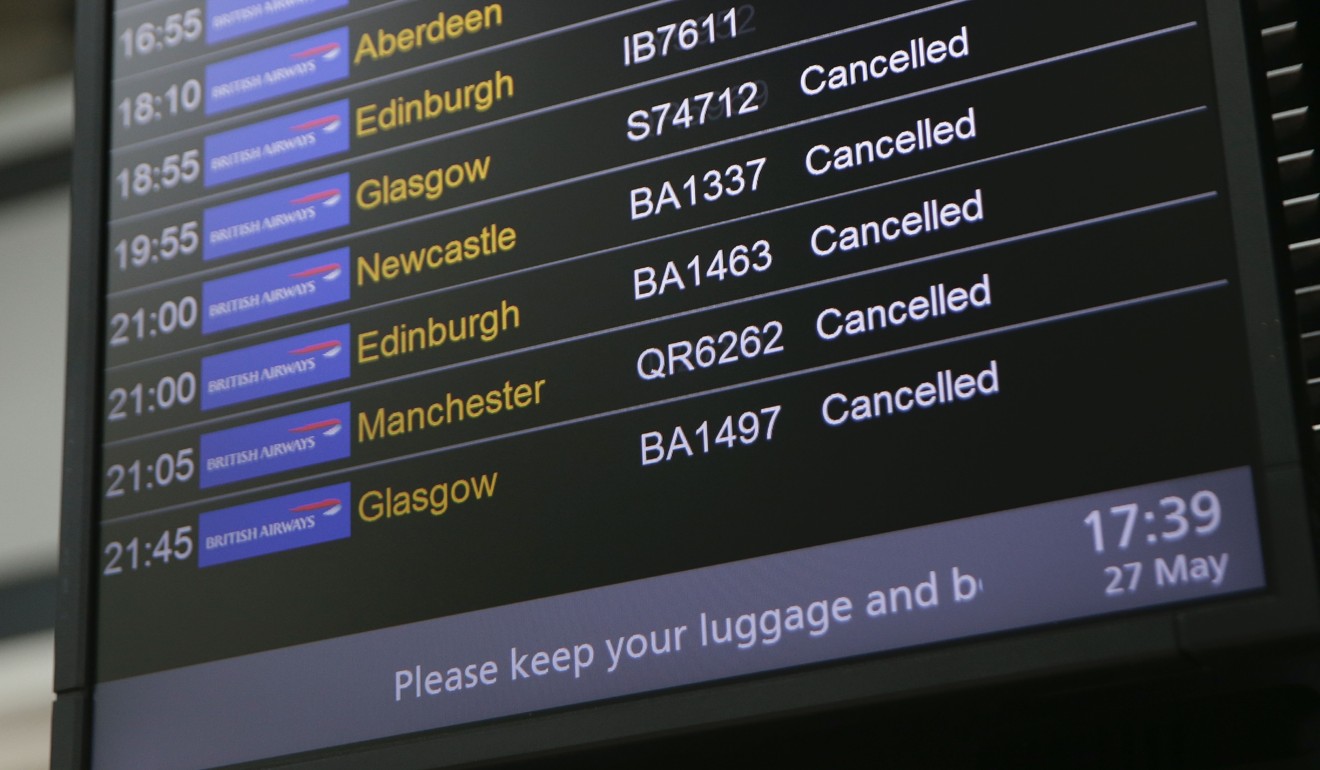 A total of 115 British Airways flights, or 13 per cent of services, were cancelled by 3:30pm UK time on Sunday while 311 services, or 35 per cent, were delayed, according to Flight Aware, a Houston-based plane-tracking service.
The carrier scrapped a combined 418 flights at Heathrow and Gatwick airport, south of London, on Saturday and 568 were delayed, the research company said. British Airways has declined to specify figures for flights or customers affected.
"All my British Airways colleagues on the ground or in the air are pulling out all the stops to get our operation back up to normal as quickly as we possibly can," Chief Executive Officer Alex Cruz said Sunday in a video message from the airline's operations centre near London's Heathrow airport.
"We are not there yet. But we are doing our very best to sort things out for you."
"I know this has been a horrible time for customers" who have missed holiday travel and been stranded on planes, separated from luggage and stuck in lines while seeking information, Cruz said. "On behalf of everyone at British Airways, I want to apologise for the fact that you've had to go through these very trying experiences."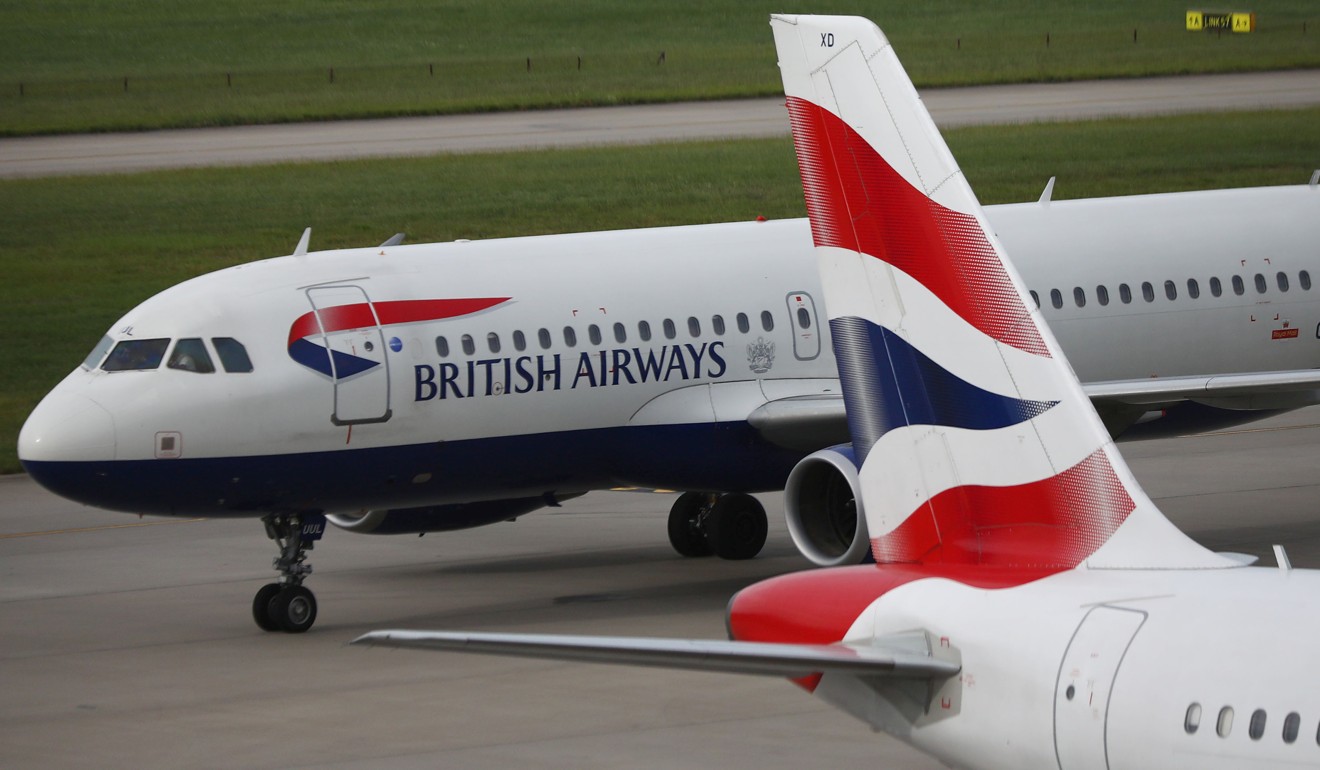 British Airways urged passengers without rebooked flights on Sunday to stay home and check the carrier's website for status updates before proceeding to airports. Due to heavy congestion at Heathrow, passengers aren't being allowed inside terminals until 90 minutes before scheduled departure times, Cruz said.
Customers who were sent away from Heathrow and Gatwick on Saturday were told to find hotels on their own for reimbursement later by British Airways. Payments will include 200 pounds ($260) per night for lodging, 50 pounds round trip between the airport and the hotel, and as much as 25 pounds for refreshments, according to leaflets from the company.
Hotels surrounding the airports were charging as much as 1,000 pounds to 2,500 pounds for rooms for a night, according to the Sunday Telegraph.
Last September, a computer network failure brought down British Airways' check-in system, causing worldwide service delays, while earlier this month, London Gatwick airport reported problems with its baggage-sorting system.
Reuters, Bloomberg