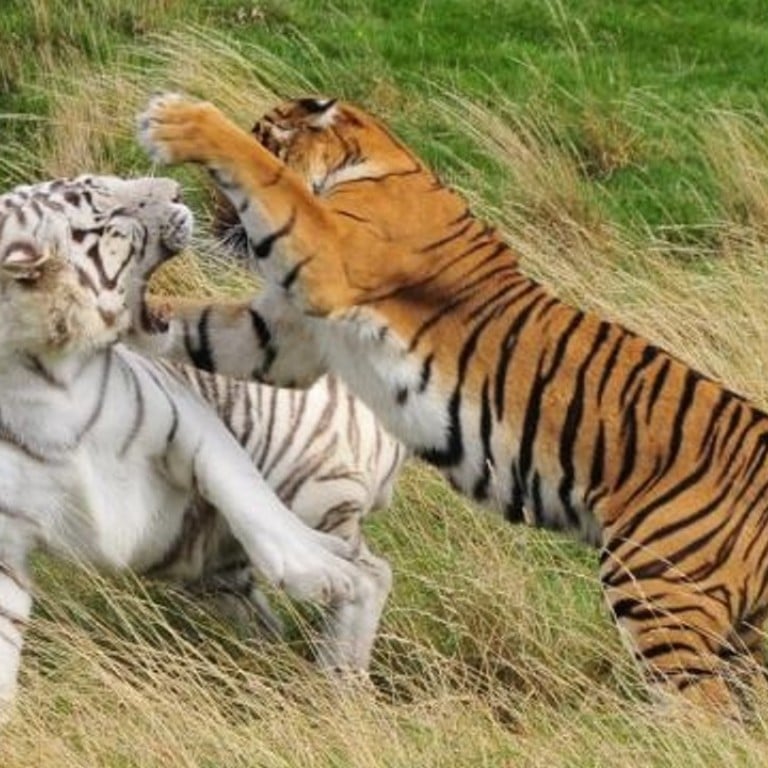 UK zookeeper is mauled to death by tiger in 'freak accident'
A British zookeeper has died after a tiger got into the enclosure she was working in, police have said.
Officers said they attended a serious incident at Hamerton zoo park in Cambridgeshire on Monday morning. "Sadly the female zookeeper died at the scene. At no time did the animal escape from the enclosure. The incident is not believed to be suspicious," officers Cambridgeshire police said in a statement released on Monday evening.
Visitors were evacuated from the zoo at Steeple Girding, Cambridgeshire, amid rumours that the tiger had escaped and was on the loose. But a spokesman for the attraction said the mauling did not involve an escaped animal.
Police confirmed that that was the case, adding that no members of the public were in danger. The air ambulance service also attended the incident, which happened at about 11.15am.
In a statement the zoo said: "We are sorry but our staff are too distressed to speak directly to the media as one of our colleagues was killed at Hamerton zoo park this morning. This appears to be a freak accident.
"A full investigation is currently under way and we hope that more details can be announced as soon as possible. At no point during the incident did any animals escape their enclosures and at no point was public safety affected in any way.
"All our thoughts and sympathies are with our colleagues, friends and families at this dreadful time."
The victim was indentified in UK reports as zookeeper Rosa King.
One witness, Jeff Knott, from Cambridgeshire, said staff had been "a real credit" to the zoo during the evacuation. The 32-year-old told reporters: "We had been in the zoo since about 10.30am and heard/seen nothing until asked to leave about 11.45am. Staff were very calm and professional. All visitors around us were leaving in a very calm manner – no running, shouting or anything similar."
Other witnesses posted pictures online of the emergency services. Jessica Russell tweeted: "I shouldn't leave the house … Try to go to Hamerton zoo and all hell breaks loose. Evacuated and air ambulance/police/ambulances." She later expressed her sympathy for the zookeeper's family.