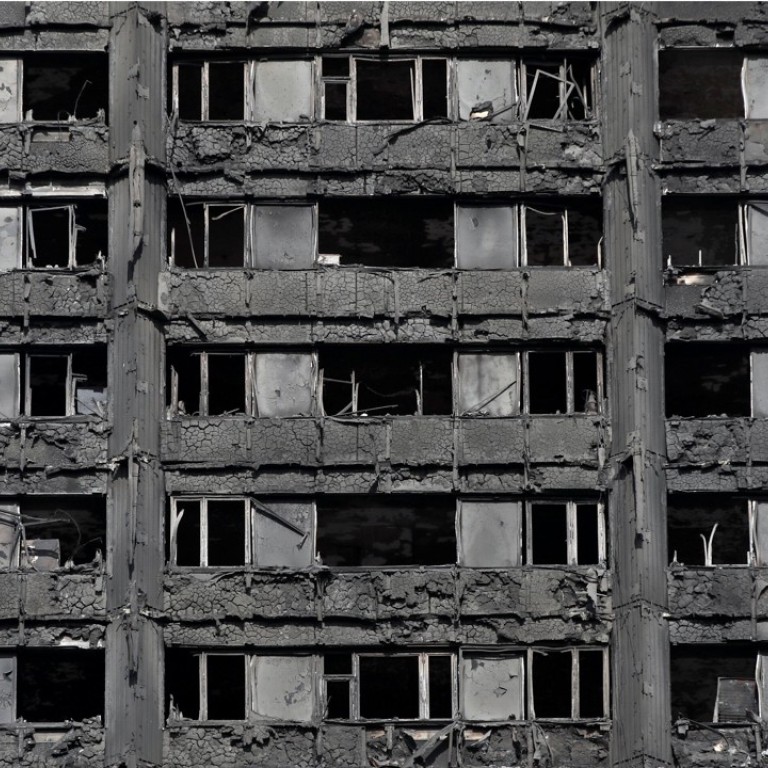 Cladding used to make Grenfell Tower a 'green building' may have accelerated spread of fire
Construction and fire experts have warned of the dangers of covering the exterior of buildings with types of panels, some of which have been banned in the US under certain circumstances
The government's building safety experts warned last year that pressure for the country to meet its energy efficiency goals meant more buildings are being wrapped in materials that could go up in flames.
Cladding used to make Grenfell Tower more sustainable may have helped the fire spread so quickly.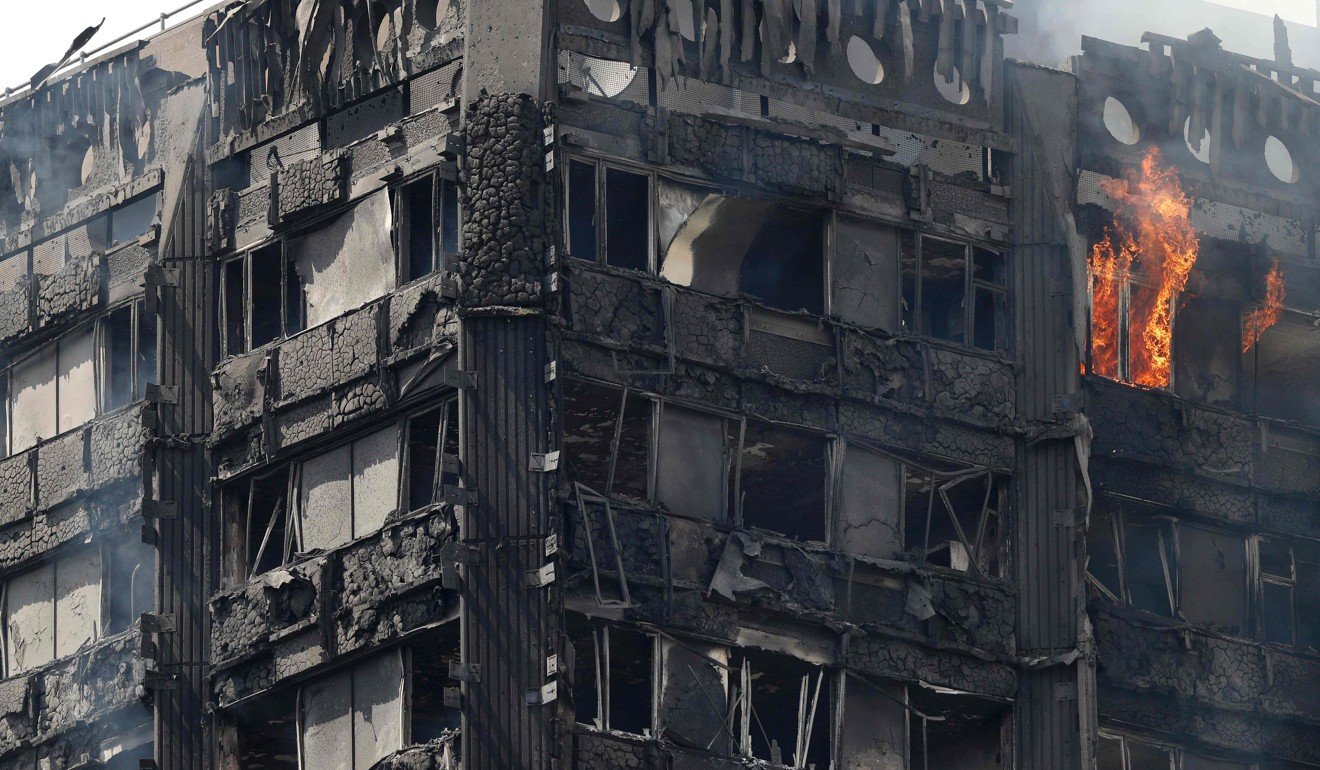 In a report compiled before Wednesday's disaster, the Building Research Establishment, which advises the British government on fire investigations, said attempts to innovate with insulation were leading to an "increase in the volume of potentially combustible materials being applied" to buildings.
Construction and fire experts fear cladding applied to Grenfell Tower may have been instrumental in spreading the fire.
The system was installed to improve energy efficiency and improve its appearance.
The Reynobond cladding applied last year as part of a £10 million (US$12.7 millon) refurbishment is made from powder-coated aluminium panels that are usually filled with plastic insulation, which is flammable.
As detailed on the planning application, barriers were due to be inserted between the cladding on each floor to limit the spread of fire.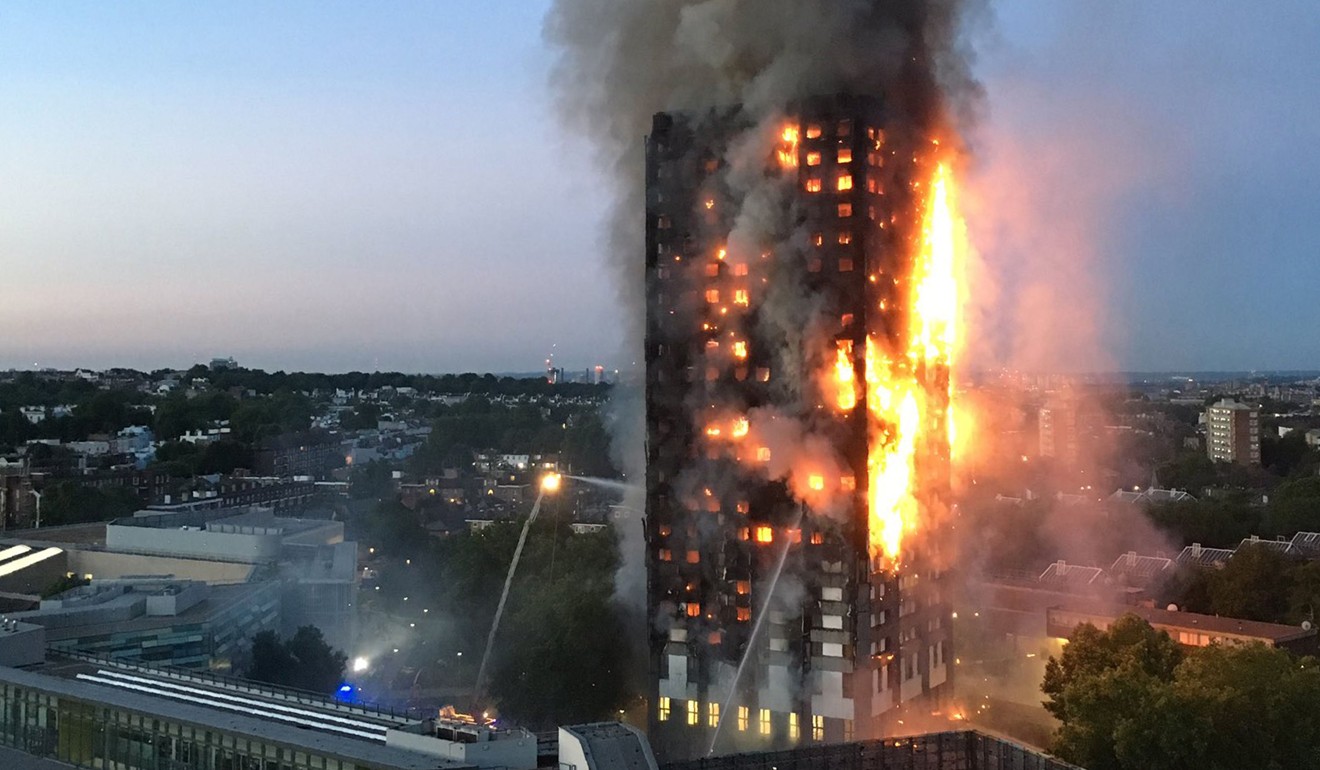 But Dr Jim Glocking, technical director at the Fire Protection Association, said its own tests on external thermal insulation cladding systems showed that if these barriers are breached by a vent or a pipe, "a chimney effect may quickly develop that will cause the very rapid consumption of the insulation and expansion of the damage area".
Geoff Wilkinson, managing director of Wilkinson Construction Consultants, said the hole could be relatively modest in size, adding: "Even a drill hole of four inches in diameter can be enough."
The cladding contractor, Harley, declined to comment on how the system was built – citing the forthcoming investigation and public inquiry. But it is understood the design differed to that which was detailed in planning documents. Investigators are likely to want to quickly establish whether details such as cavity fire barriers, which appeared in planning drawings, were included.
Rydon, the main contractor, said the project "met all required building regulations – as well as fire regulation and health and safety standards – and handover took place when the completion notice was issued by Royal Borough of Kensington and Chelsea building control".
Ipswich firm Celotex confirmed it provided insulation materials for the refurbishment. The material has the most stringent fire rating in building standards regulations but independent tests on the material used to make it, polyisocyanurate, show that in intense fires it can release lethal hydrogen cyanide fumes and can be rapidly fatal.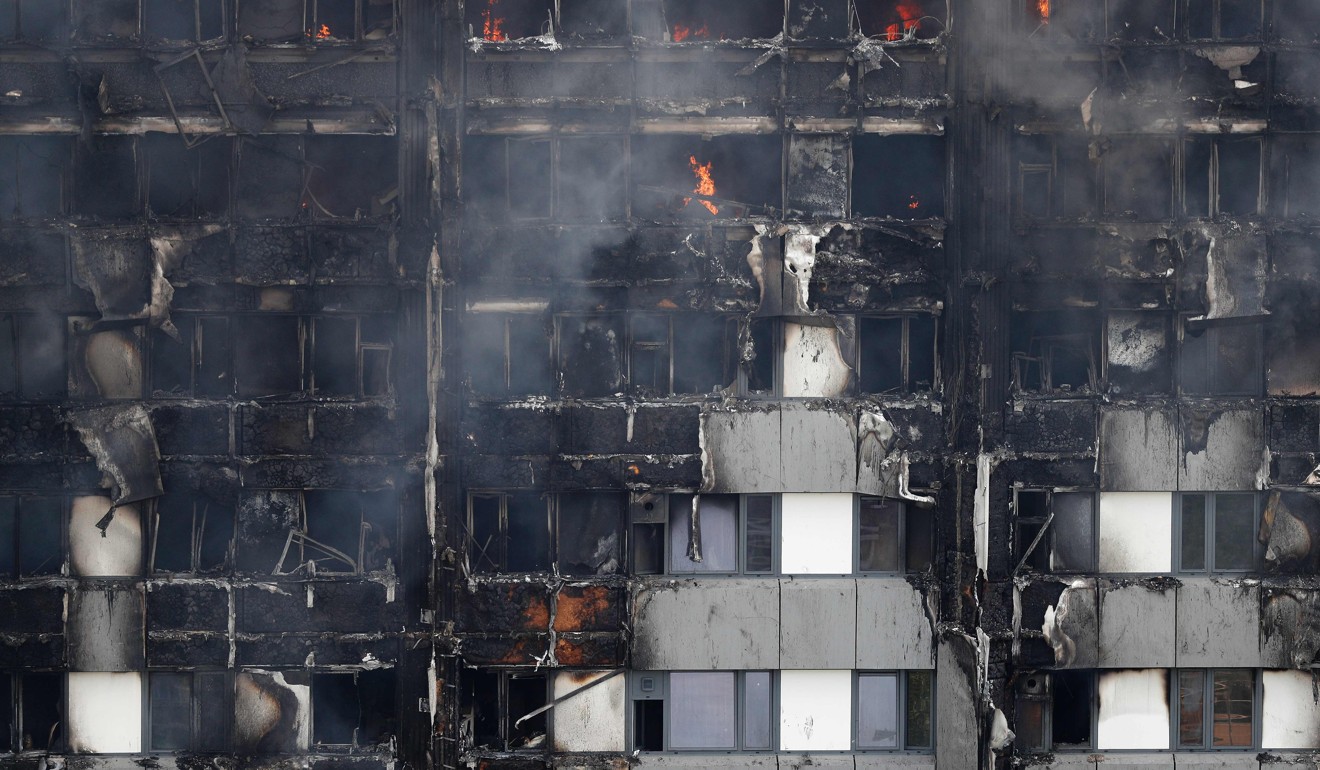 At least one other London tower block has been refurbished using the same Reynobond aluminium cladding system used on Grenfell Tower. A planning application to renovate Clements Court in Hounslow, which has 13 floors, was made in 2008. Documents filed with the council detail plans to provide the building with rainproof cladding using the Reynobond brand of panels.
One architect, who has used similar systems, said cladding panels are also available with mineral wool insulation, which are less flammable but more expensive.
"I only use the mineral wool ones because your gut tells you it is not right to wrap a building in plastic," he said.
As far back as 2000, Gordon Cooke – a leading fire safety consultant – warned in a report commissioned by the mineral wool industry "the use of plastic foam cored sandwich panels ... is difficult to justify when considering life safety".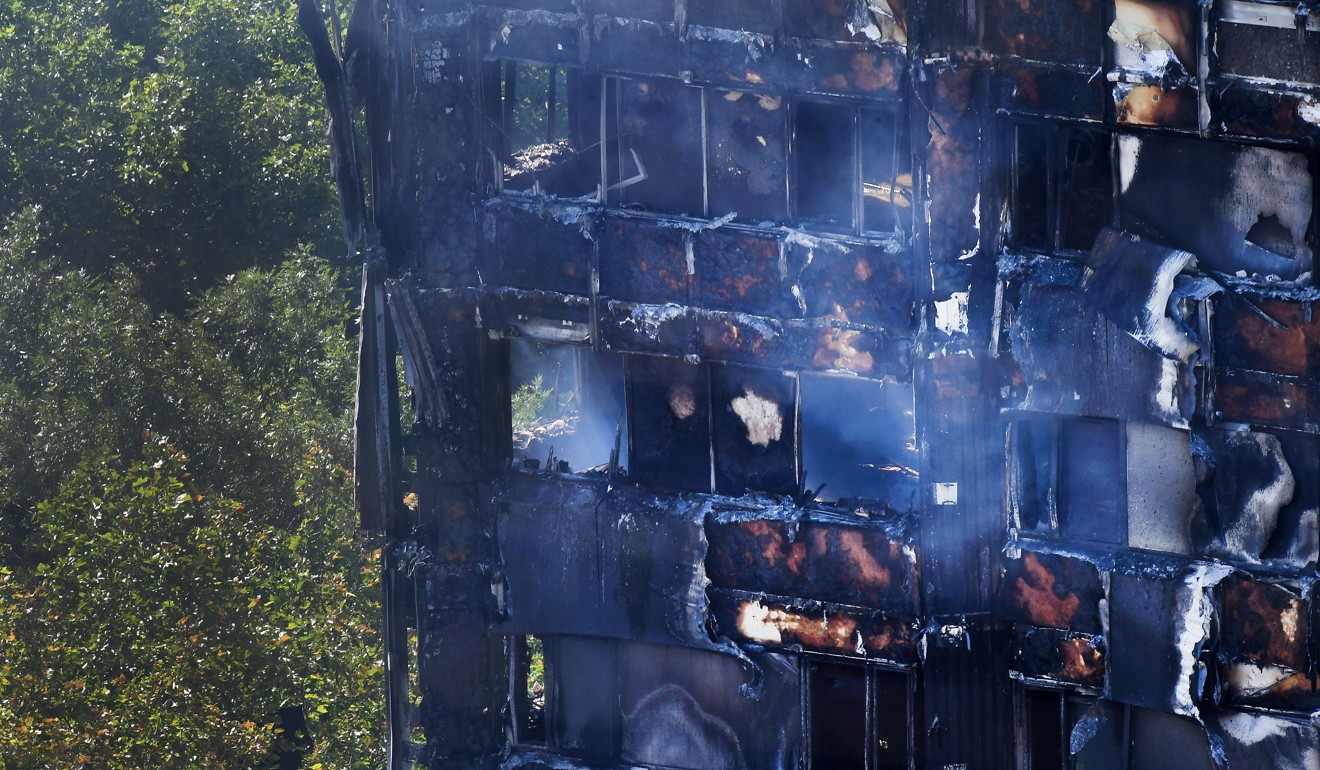 He said the panels "can contribute to the severity and speed of fire development" and said this has led to "massive fire loses" in the past.
Cladding panels similar to those likely to have been used on the 24-floor building have been widely prohibited on tall buildings in the US since 2012.
Under the US building code, the use of metal composite panels without a fire-retardant core have been banned on buildings above 15 metres tall in various circumstances, including where exterior walls are required to have a fire-resistance rating, as well as in restaurants, care homes, hospitals and concert halls.
This article appeared in the South China Morning Post print edition as: Experts warned Government over cladding used on tower