Art
Get more with myNEWS
A personalised news feed of stories that matter to you
Learn more
France returns a Pissarro looted in second world war to the family of its owner
A French court on Tuesday ordered the return of a painting by Impressionist master Camille Pissarro to the family of a Jewish art collector dispossessed during the second world war.
The court ruled in favour of the descendants of Simon Bauer, a wealthy businessman whose assets were seized in 1943 by the anti-Semitic wartime French government which collaborated with the Nazis.
"La Cueillette des Pois" (Picking Peas) had been at the centre of a dispute with its current owners, American couple Bruce and Robbi Toll, who said they bought it in good faith.
"My clients will be very disappointed not to be able to retrieve this painting. They were very attached to it. They will certainly appeal," the couple's lawyer Ron Soffer said.
"They do not consider that it is up to them for pay for the crimes of the Vichy regime."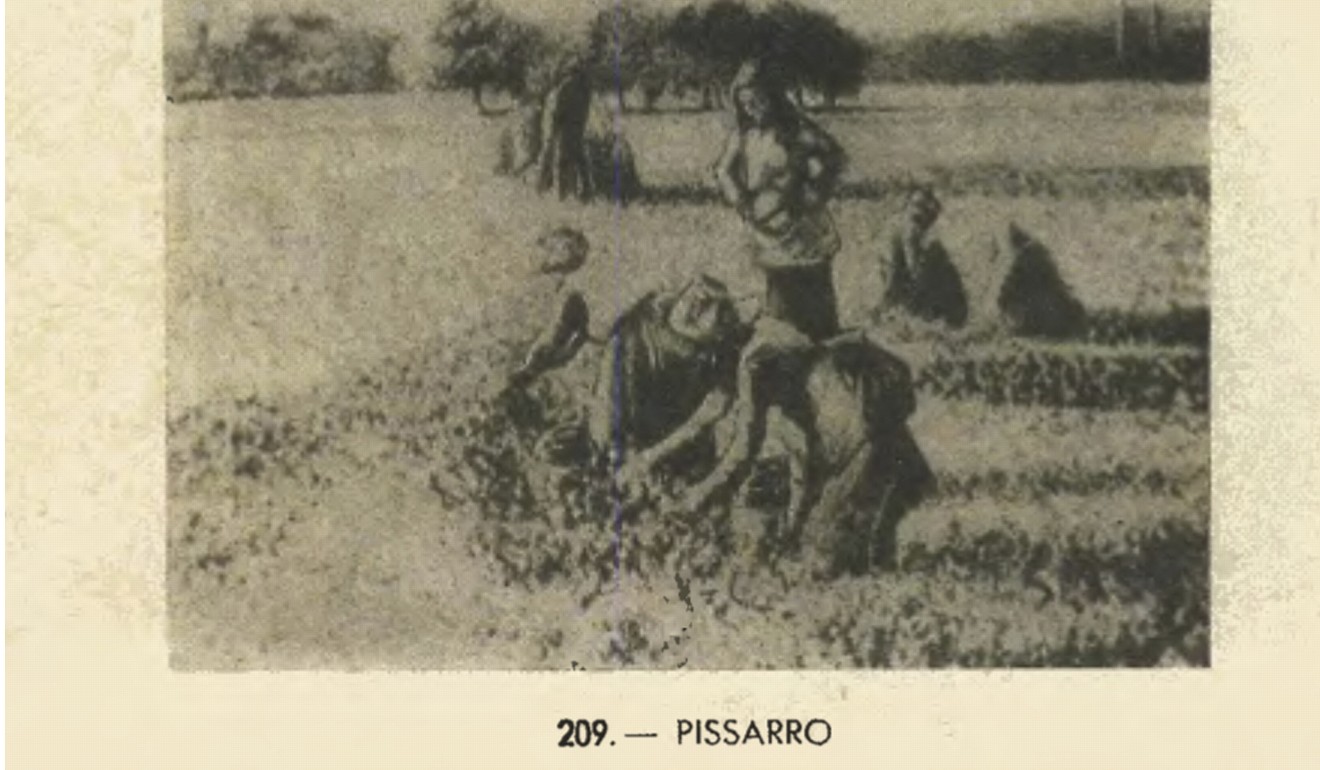 Bauer's descendants spotted an opportunity to retrieve the painting earlier this year when they learned that the Tolls, who bought it at Christie's in New York in 1995 for US$800,000 (worth nearly US$1.3 million or 1.1 million euros today), had lent it to the Marmottan museum in Paris.
The family launched legal action and in May a court granted their request to have the 1887 painting impounded pending a ruling on its ownership.
Soffer said his clients were unaware of the painting's history when they bought it.
"They are not experts, art historians. Nowhere was it written in the auction catalogue that the painting had been confiscated," he said.
"La Cueillette des Pois" was one of 93 works that were confiscated from Bauer and sold on by an art dealer before he was sent to the Drancy internment camp near Paris.
Bauer, who made his fortune in the shoe industry, escaped being deported to the Nazi death camps thanks to a train drivers' strike, dying in 1947, two years after the war.
His grandson, 87-year-old Jean-Jacques Bauer, described in court his family's suffering from the wartime persecution which left the businessman financially, physically and morally broken.
The family's lawyers have argued that since 1945 French courts have routinely annulled the sales of works that were part of their collection and ordered them to be returned.
The verdict mirrors other legal disputes over art and property looted from Jews by the Nazis which were subsequently sold, sometimes to new owners who did not know its history.
In one of the biggest cases involving Nazi-stolen art, five masterpieces by Gustav Klimt were returned in 2006 to the descendant of the Jewish family from which they were taken after a legal battle with Austria's Belvedere Museum.
In 2011 a raid on a rubbish-strewn flat in Munich as part of a tax investigation uncovered hundreds of priceless paintings, including works by Picasso and Matisse, that had been stolen by the Nazis.
The flat belonged to Cornelius Gurlitt, an octogenarian whose father was one of four art dealers tasked by the Nazis with selling the art.
An additional 239 works were found at a house he owned in Salzburg, Austria.
Out of 650,000 stolen pieces, about 100,000 had not been returned by 2009, according to figures released at that year's Holocaust Era Assets Conference.