Russia
Get more with myNEWS
A personalised news feed of stories that matter to you
Learn more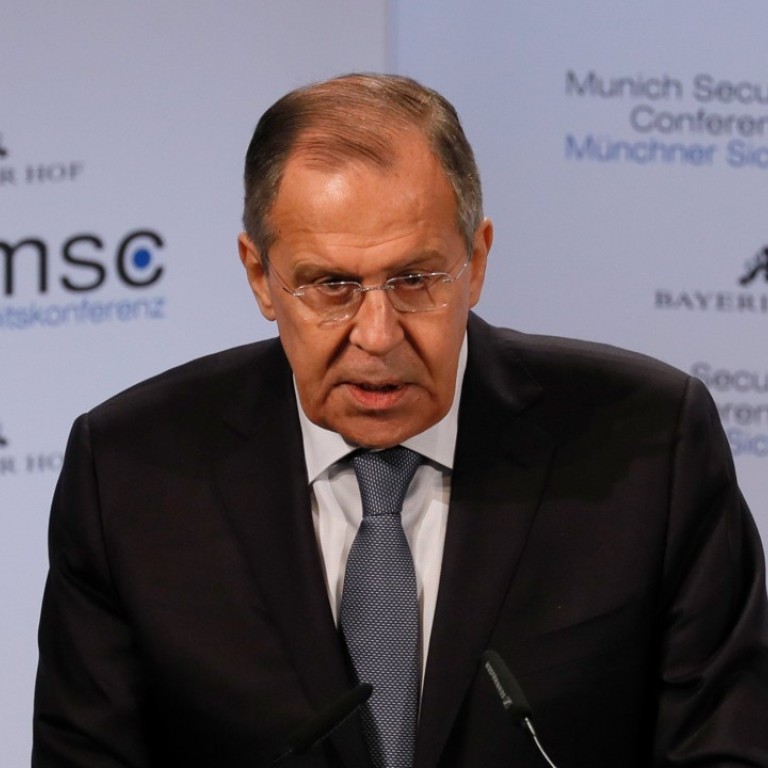 Russia says US election meddling claims are just 'blather' until Washington produces evidence
Russian Foreign Minister Sergey Lavrov on Saturday dismissed as "blather" accusations that Moscow interfered in the US election that brought President Donald Trump to power.
"So as long as we don't see facts, everything else is just blather," Lavrov said at the Munich Security Conference, a day after the US indicted 13 Russians for allegedly running a secret campaign to sway the American vote.
The indictments – which include the first charges laid by US special counsel Robert Mueller for alleged election interference – detailed a stunning operation launched in 2014 in a bid to sow social division in the United States and influence American politics "including the presidential election of 2016".
Mueller alleges that by mid-2016, the campaign – under the direction of Yevgeny Prigozhin, a close ally of Russian President Vladimir Putin – became focused on boosting Trump and demeaning his rivals including Democrat Hillary Clinton.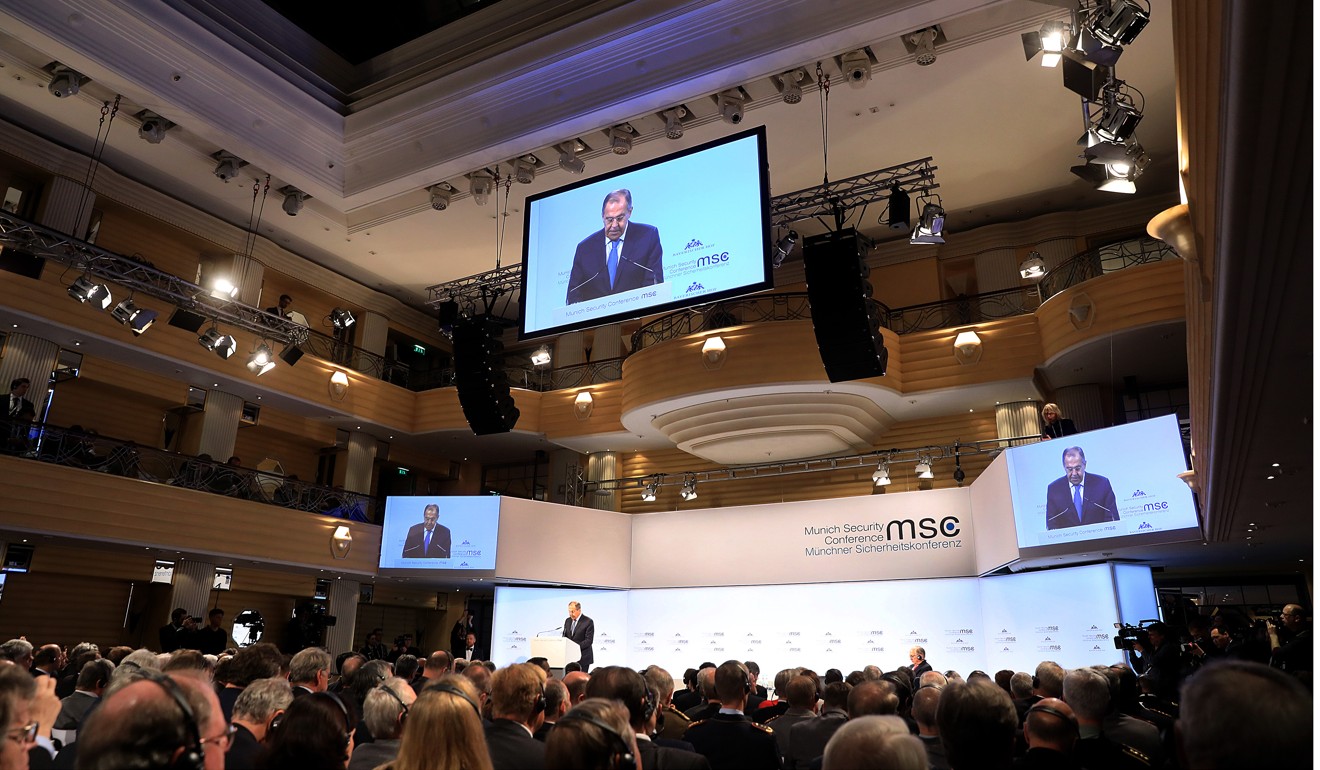 It allegedly involved hundreds of people working in shifts and with a budget of millions of dollars. Three companies were also indicted.
Mueller claims that members of the group posed as US citizens on Facebook, Twitter, YouTube and Instagram, posting content that reached "significant numbers" of Americans.
The content was retweeted by the president's two eldest sons Donald Jnr and Eric, as well as other top campaign officials and members of Trump's inner circle.
However, the indictments don't say whether the alleged Russian efforts actually altered the outcome of the election.
When asked to comment on the charges at the security gathering in Germany, Lavrov said: "I don't have a reaction because anything and everything can be published. We see how accusations, statements, are multiplying."
But he stressed that US officials, including Vice-President Mike Pence, had in the past "denied that any country influenced results of the election".
Russian foreign ministry spokeswoman Maria Zakharova had earlier rubbished Mueller's allegations as "absurd".
US National Security Adviser H.R. McMaster, taking the stage in Munich immediately after Lavrov, insisted "evidence" of such attempts to "interfere in our democratic process" would become harder to hide.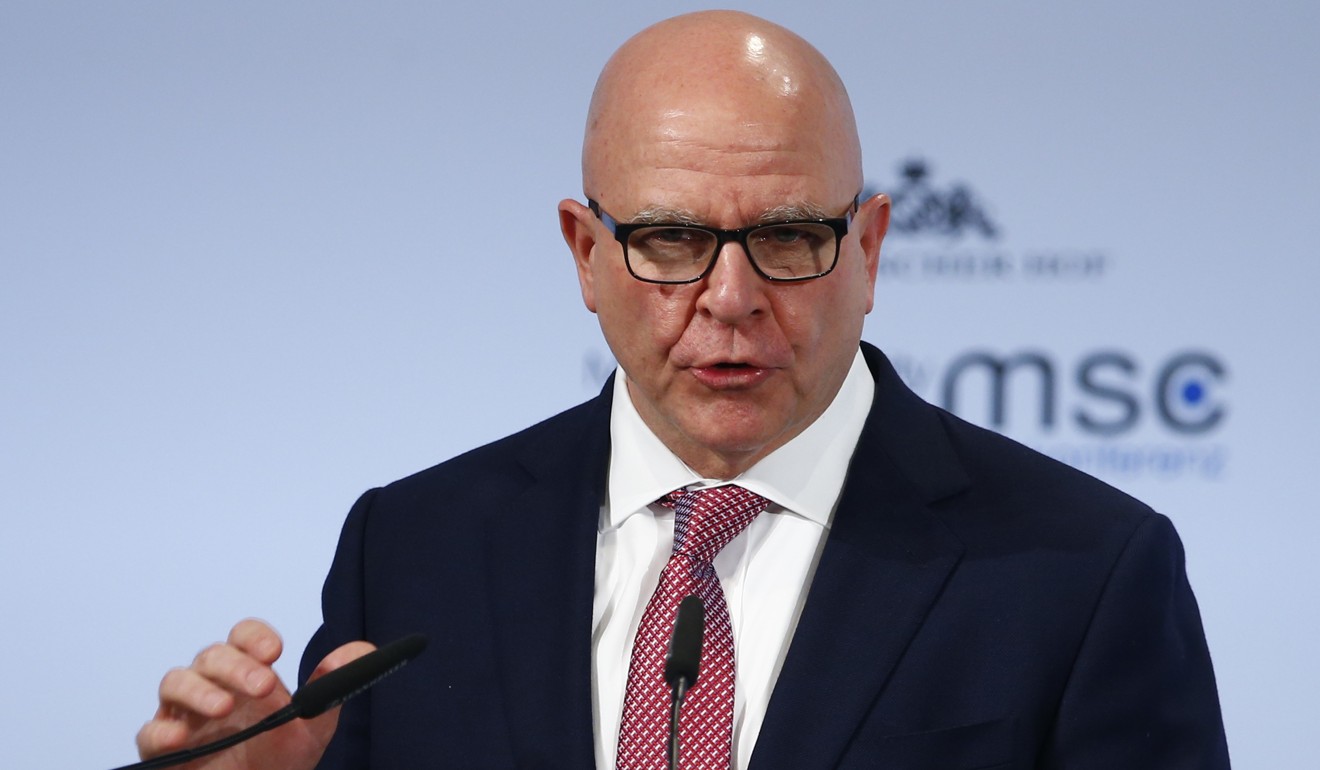 "We're becoming more and more adept at tracing the origins of this espionage and subversion, and as you can see with the FBI indictment, the evidence is now really incontrovertible and in the public domain," McMaster said.
While in the past, investigators were wary of divulging their IT intelligence capabilities, "now that this is in the arena of a law enforcement investigation, it's going to be very apparent to everyone", McMaster said.
He also argued that Russian authorities might begin to reconsider its attempts to sway foreign elections, "because it's just not working".
The efforts to "polarise our societies" and "pit Western societies against each other, all that has done has appealed to those big fringes while uniting all of our polities actually against Russia and Russian interference," he claimed.
Trump meanwhile has seized on the indictments as proof that his campaign team did not conspire with Moscow.
"Russia started their anti-US campaign in 2014, long before I announced that I would run for president," he tweeted on Friday. "The results of the election were not impacted. The Trump campaign did nothing wrong – no collusion!"
None of the 13 Russian suspects are in US custody.
Additional reporting by Reuters