Italy
Get more with myNEWS
A personalised news feed of stories that matter to you
Learn more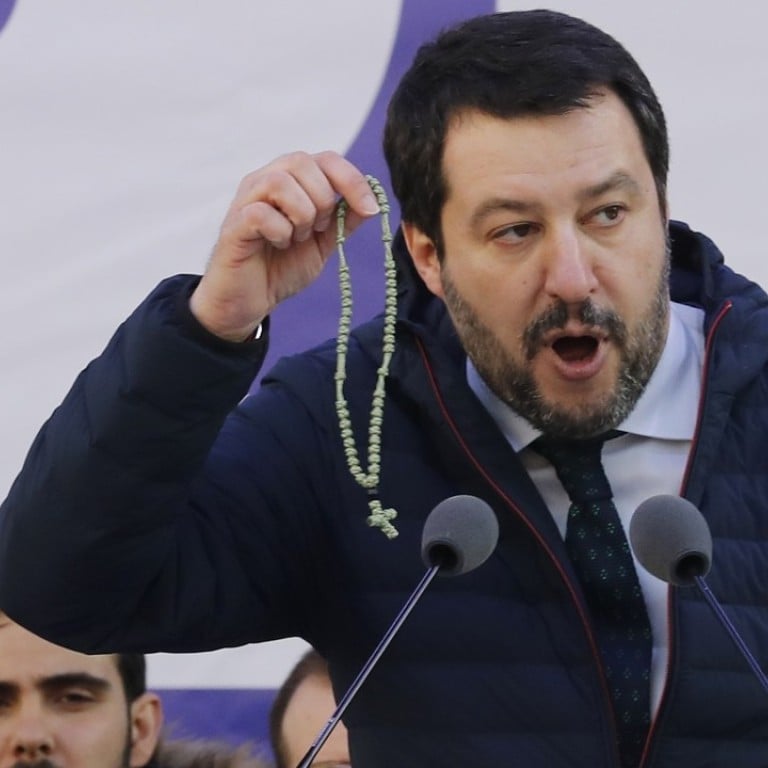 Matteo Salvini: far-right leader who wants to be Italy's PM rails against immigrants ahead of national election
Premier candidate Matteo Salvini rallies supporters as Italians stage protests in violence-marred election campaign
With his "Italians first"rallying cry and his tub-thumping against Islam and a "migrant invasion", Matteo Salvini has rebranded himself and his party, aiming to lead a far-right surge in Italy's elections on March 4.
Salvini, who will turn 45 soon after the elections, has changed the once secessionist Northern League by removing the location from the party's name.
He has even made moves to gain votes in southern Italy, until recently enemy territory for what is now simply named "The League".
Salvini has railed against the euro, Brussels and the over 690,000 migrants who have arrived in Italy since 2013.
On Saturday, police estimated that between 15,000 and 20,000 people attended a rally in Milan led by Salvini, as antagonism flared between far-left and far-right activists in a violence-marred election campaign.
It was the last weekend for political rallies ahead of Italy's national election, and protesters held at least a dozen marches or rallies in several Italian cities.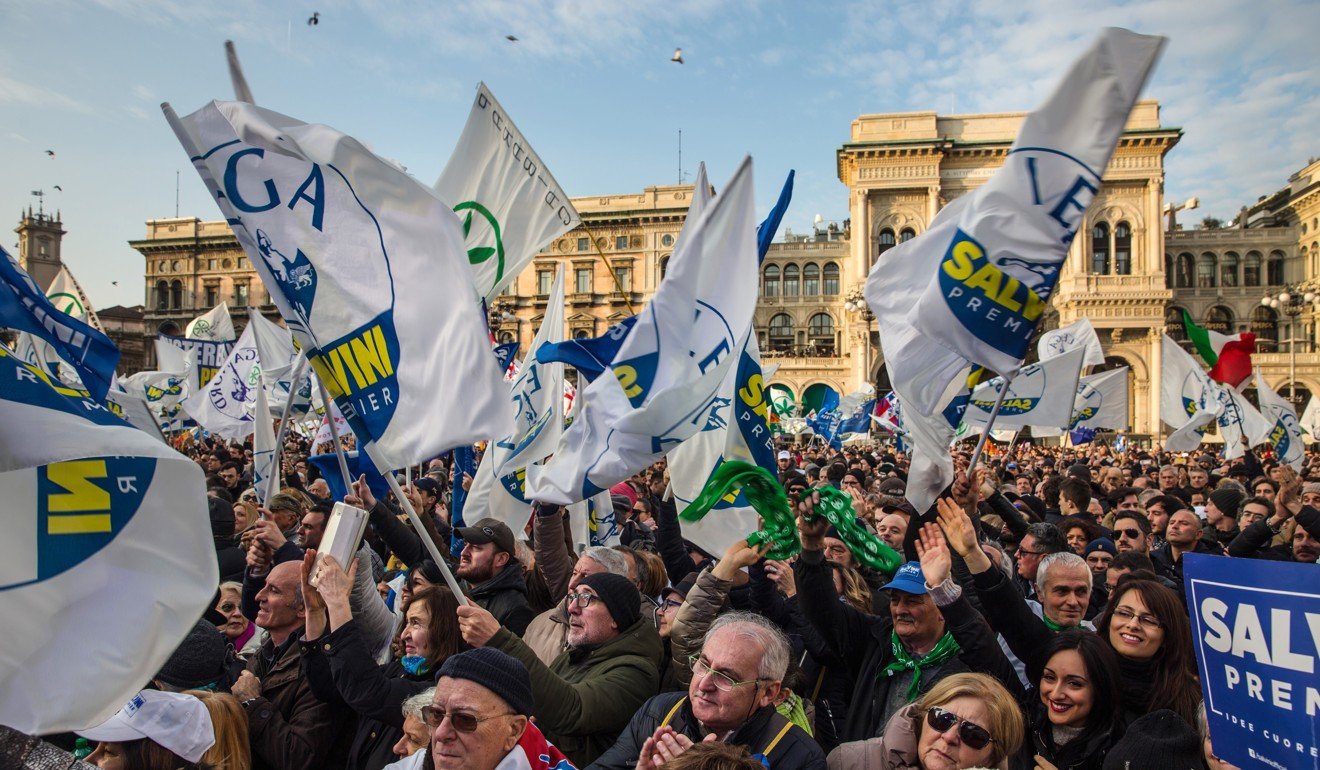 "Italians first," Salvini, who hopes to become the country's next leader, told the crowd.
In Milan, police clashed with left-wing protesters who were trying to reach a rally of neo-Fascist group CasaPound, but a large march against racism in Rome proceeded peacefully.
Protesters hurled firecrackers at police at another protest in Rome, which was organised by a left-wing union to rail against labour reforms.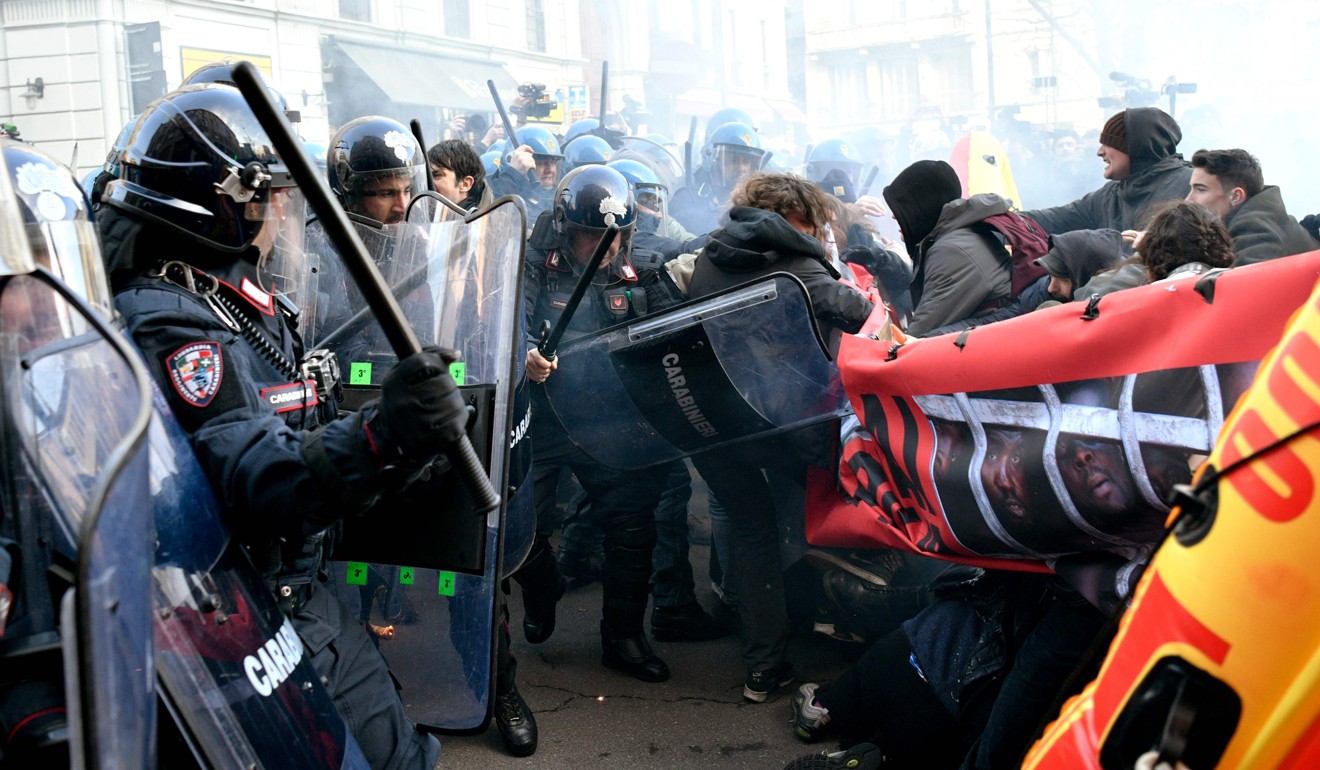 Earlier in the day in Milan, hundreds of anti-fascist activists, many of them holding Communist Party flags, had gathered in a square to protest.
"We find it really shocking that two demonstrations by racist parties were authorised in Milan," said local activist Gianni Fossati.
Salvini bangs on his anti-immigrant drum to his 640,000 followers on Twitter and more than two million on Facebook, where every day he publishes posts, live videos and photos of his meetings – what he gets up to and even what he eats.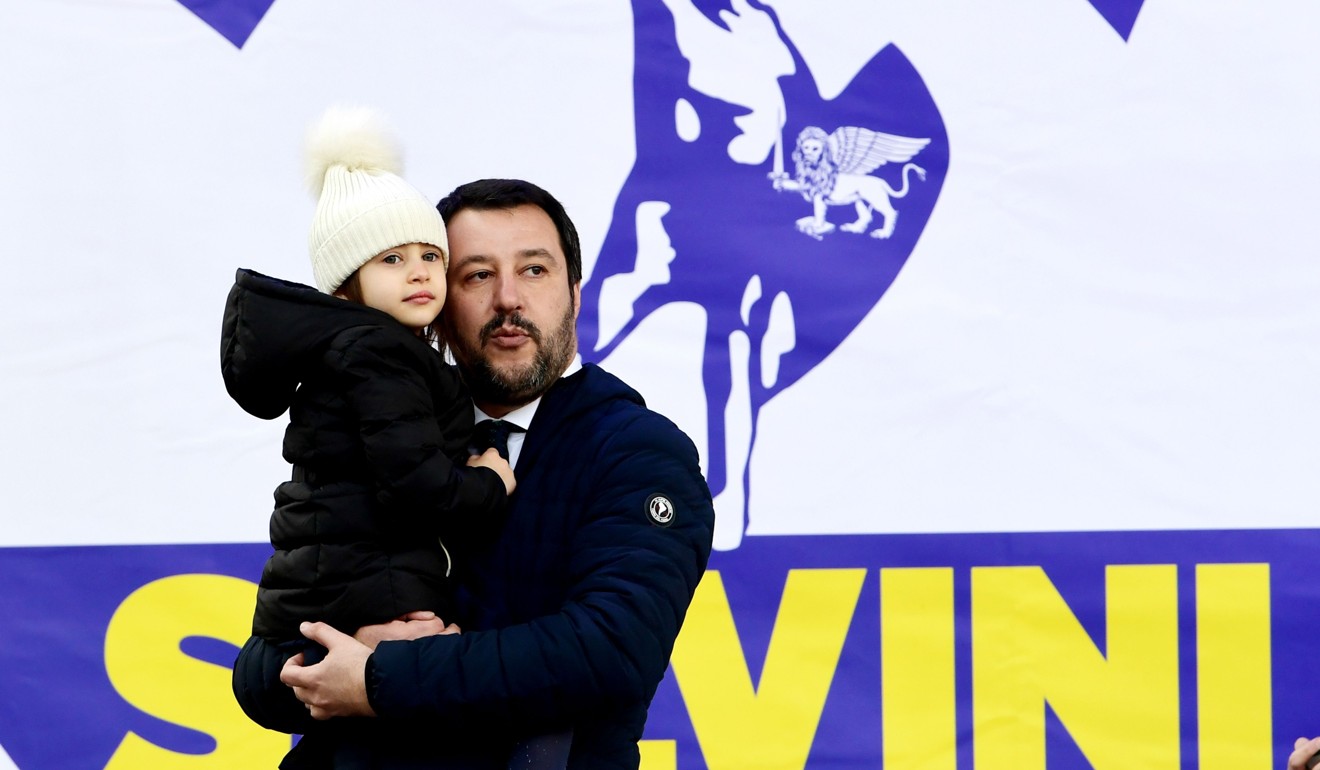 While he also likes to show his pride in his two children, 14-year-old Federico and Mirta, five, he is less happy to discuss his complicated love life.
Currently living with glamorous model and TV presenter Elisa Isoardi, his children come from past relationships with ex-wife Fabrizia Ieluzzi, a political journalist, and his previous girlfriend Giulia Martinelli.
Regardless, his strong online presence has helped to create a political persona capable of dragging The League to 13 per cent in the polls, roughly five points behind right-wing coalition partner Berlusconi's Forza Italia (Go Italy), which is on course for 18 per cent.
That's a huge jump from the four per cent the party scored in the 2013 elections, after which Salvini took over the leadership.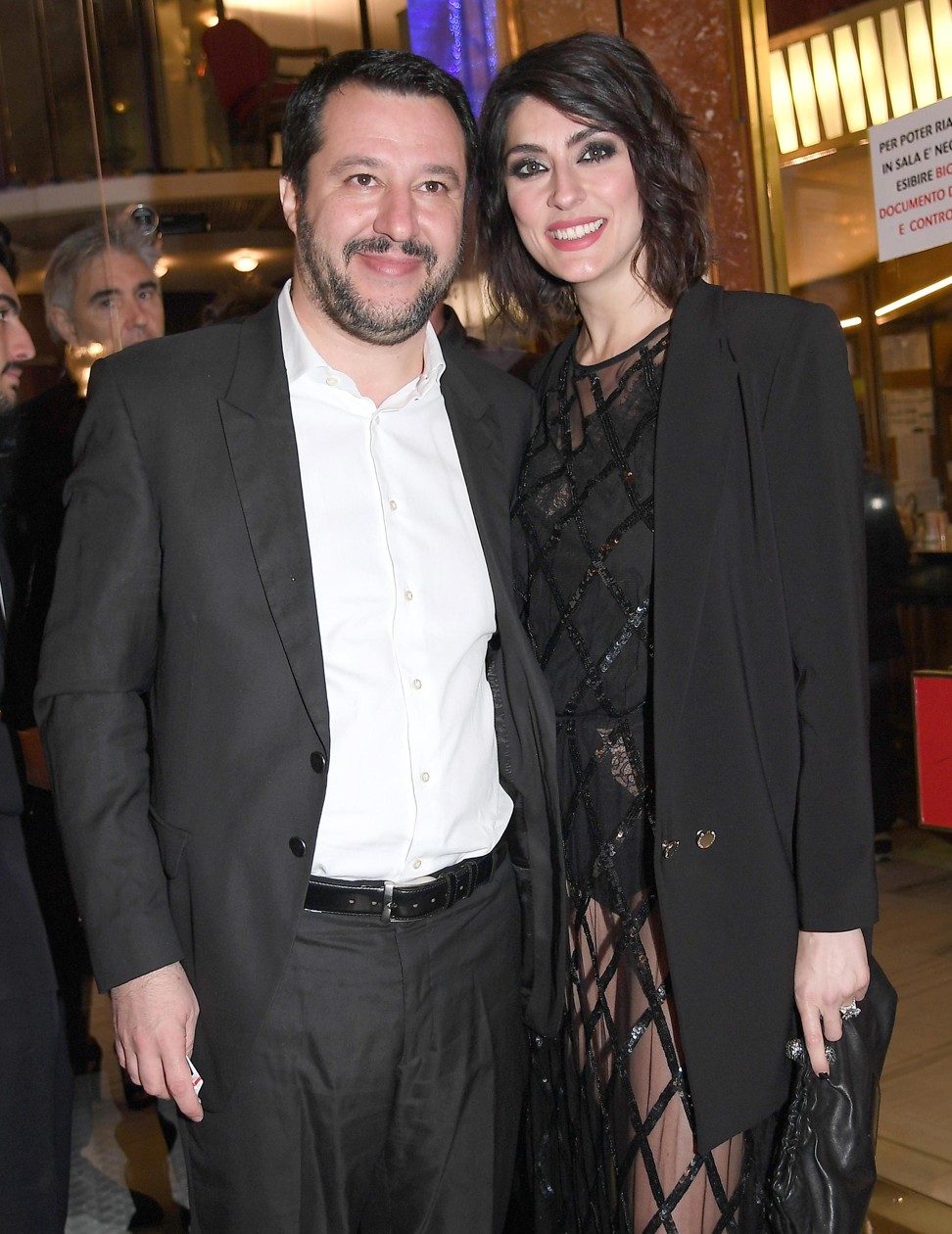 Salvini routed party founder Umberto Bossi in party elections in the wake of the 2013 poll disaster, due in part to a 2012 corruption scandal that saw Bossi, his son and former treasurer Francesco Belsito convicted of misappropriation of party funds.
Salvini immediately pushed the party away from its secessionism roots and towards nationalism, forging alliances with anti-EU far-right forces like France's National Front and Dutch anti-Muslim politician Geert Wilders.
"We are ready to work with other European countries for a possible coordinated exit," he told foreign reporters recently.
In the meantime the party has dropped the anti-southern slurs – officially at least – swapping them for rants about what he calls "irregular" migrants and the "danger" of Islam.
Salvini has made conciliatory noises towards the five million foreigners officially living in Italy, saying they can "consider themselves Italians".
Nonetheless he has continued to keep immigration high on the agenda as the elections approach, aligning himself with other figures on the far-right in blaming "an invasion" for the racist gun rampage carried out in Macerata earlier this month.
A committed fascist shot six Africans in revenge for the murder of a young girl, allegedly at the hands of a group of Nigerians.
"It's clear that out of control immigration … will bring about social conflict," Salvini said.
"I can't wait to go into government so I can bring back security, social justice and serenity to the whole of Italy."
Additional reporting by Reuters and Associated Press
This article appeared in the South China Morning Post print edition as: 'Italians first' leader hopes for polls surge