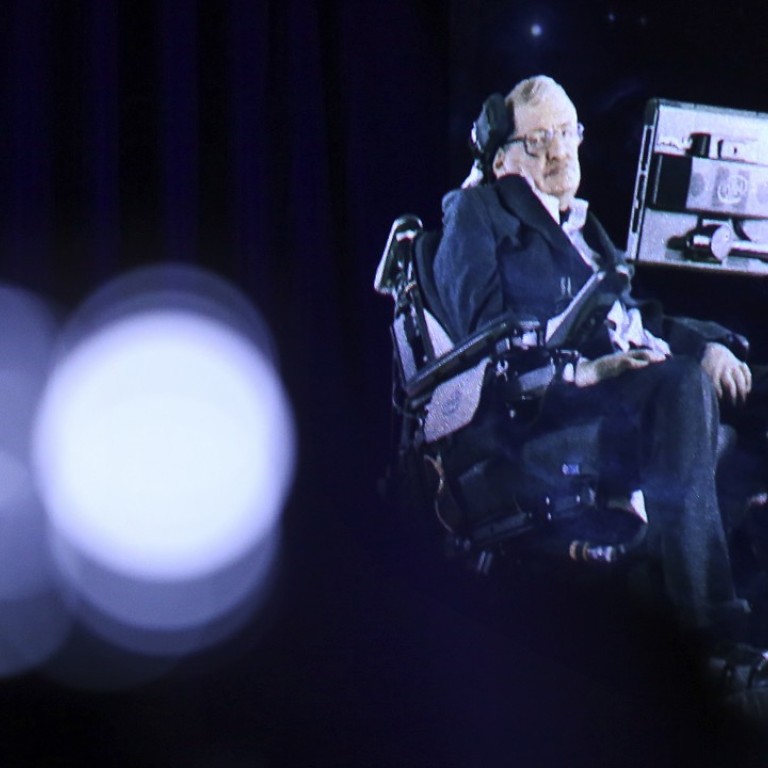 Professor Stephen Hawking, scientist and cultural icon, dead at 76
Stephen Hawking was Britain's most famous modern day scientist, a genius who dedicated his life to unlocking the secrets of the Universe
Professor Stephen Hawking, whose brilliant mind ranged across time and space though his body was paralysed by disease, has died aged 76.
In a statement Professor Hawking's children, Lucy, Robert and Tim said: "We are deeply saddened that our beloved father passed away today. 
"He was a great scientist and an extraordinary man whose work and legacy will live on for many years. 
"His courage and persistence with his brilliance and humour inspired people across the world. 
"He once said: 'It would not be much of a universe if it wasn't home to the people you love.' We will miss him forever." 
Hawking suffered from amyotrophic lateral sclerosis, also known as Lou Gehrig's disease, and was confined to an electric wheelchair for much of his adult life. 
A Cambridge University professor, Hawking redefined cosmology by proposing that black holes emit radiation and later evaporate. 
He also showed that the universe had a beginning by describing how Albert Einstein's theory of general relativity eventually breaks down when time and space are traced back to the Big Bang about 13.7 billion years ago.
A Brief History of Time, first published in 1988, earned its author worldwide acclaim, selling at least 10 million copies in 40 languages and staying on the bestseller list of the UK's Sunday Times newspaper for a record 237 weeks.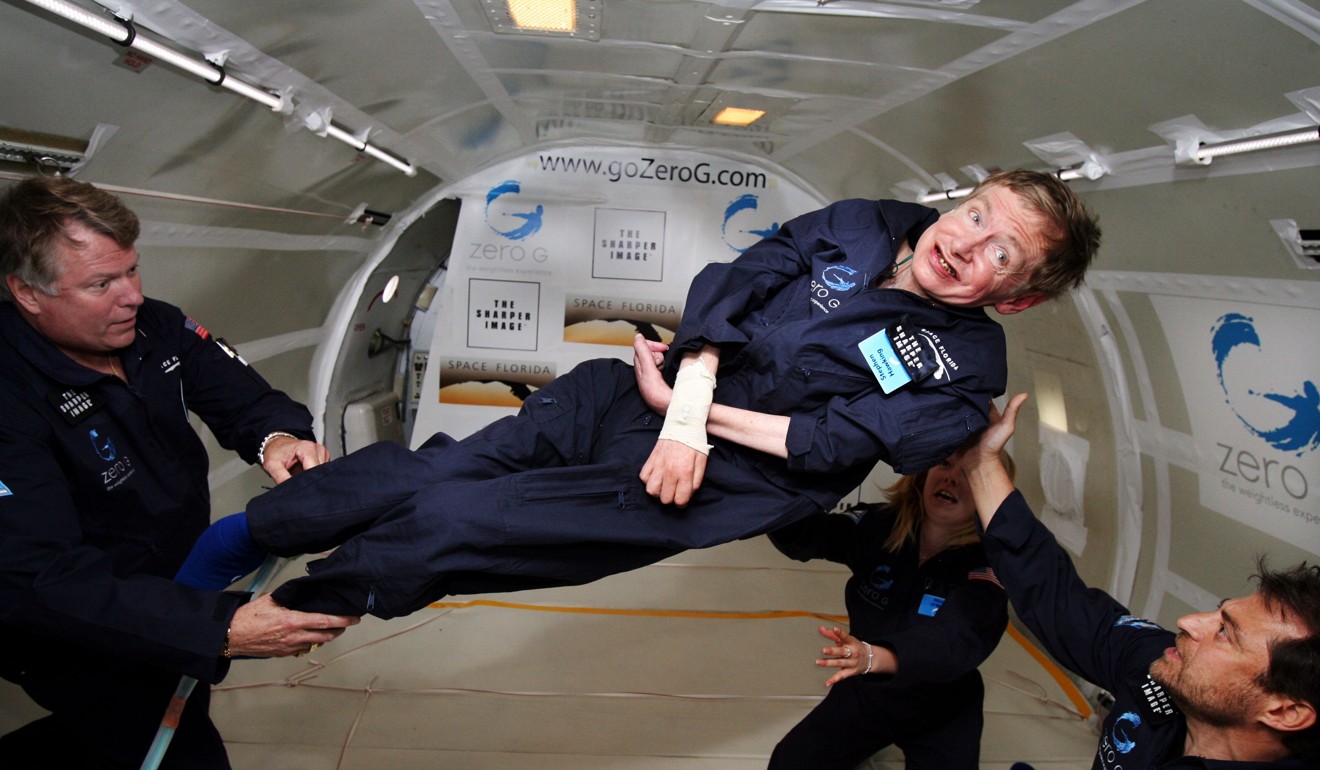 Often referred to as "one of the most unread books of all time" for the hard-to-grasp concepts, it included only one equation: E = mc2 or the equivalence of mass and energy, deduced by Einstein from his theory of special relativity. 
The book outlined the basics of cosmology for the general reader.
Hawking's fame increased as his health worsened. After his degenerative muscle disorder was diagnosed, he defied medical opinion by living five decades longer than expected. 
He communicated his ideas through an American-accented speech synthesiser after a life-saving tracheotomy in 1985 took away his ability to speak. 
To the layman, the robot-like voice only seemed to give his words added authority.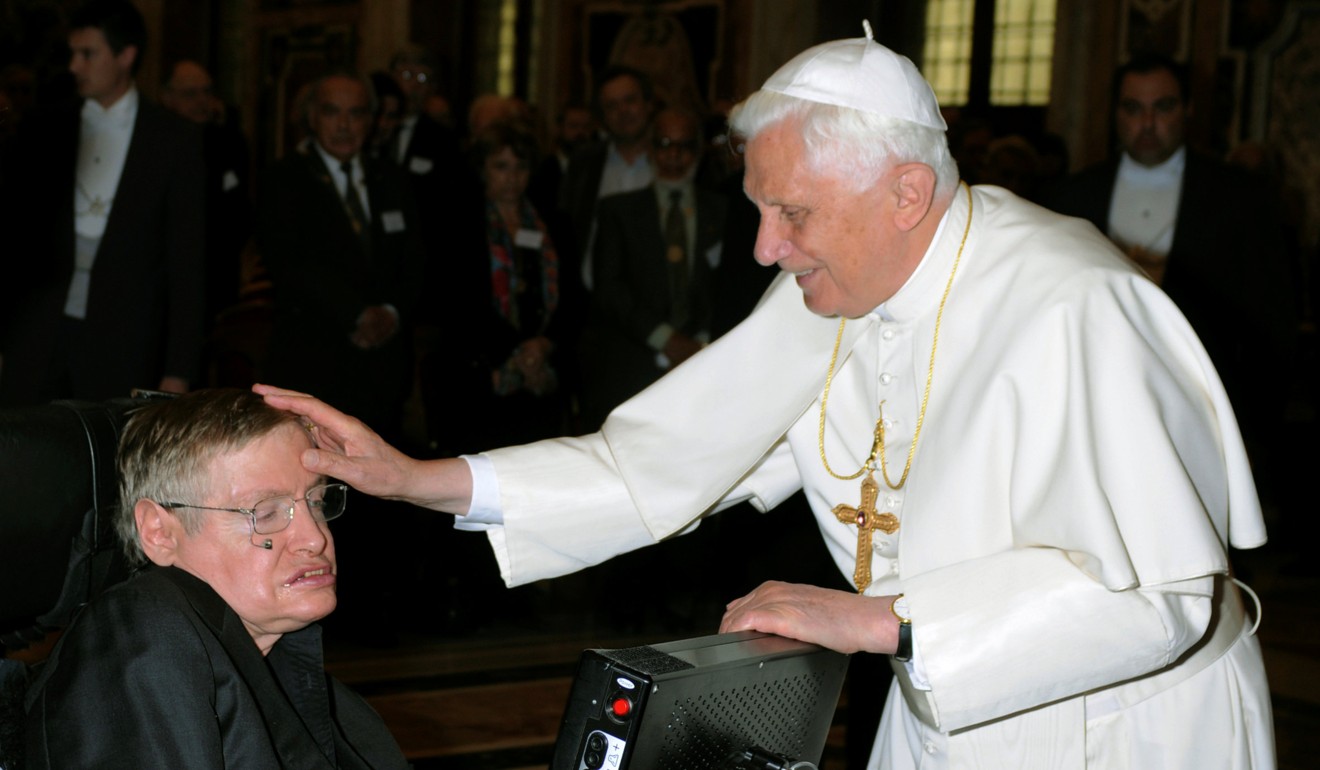 "To my colleagues, I'm just another physicist, but to the wider public, I became possibly the best-known scientist in the world," Hawking wrote in his 2013 memoir My Brief History. 
"This is partly because scientists, apart from Einstein, are not widely known rock stars, and partly because I fit the stereotype of a disabled genius."
Hawking had a cult following in mainland China and Hong Kong, where he visited in 2006.
In a public Q&A session in Beijing he was asked: "What things in China do you like?"
"I like Chinese culture very much and Chinese food as well," he responded.
"But I like Chinese women the most. They are very pretty."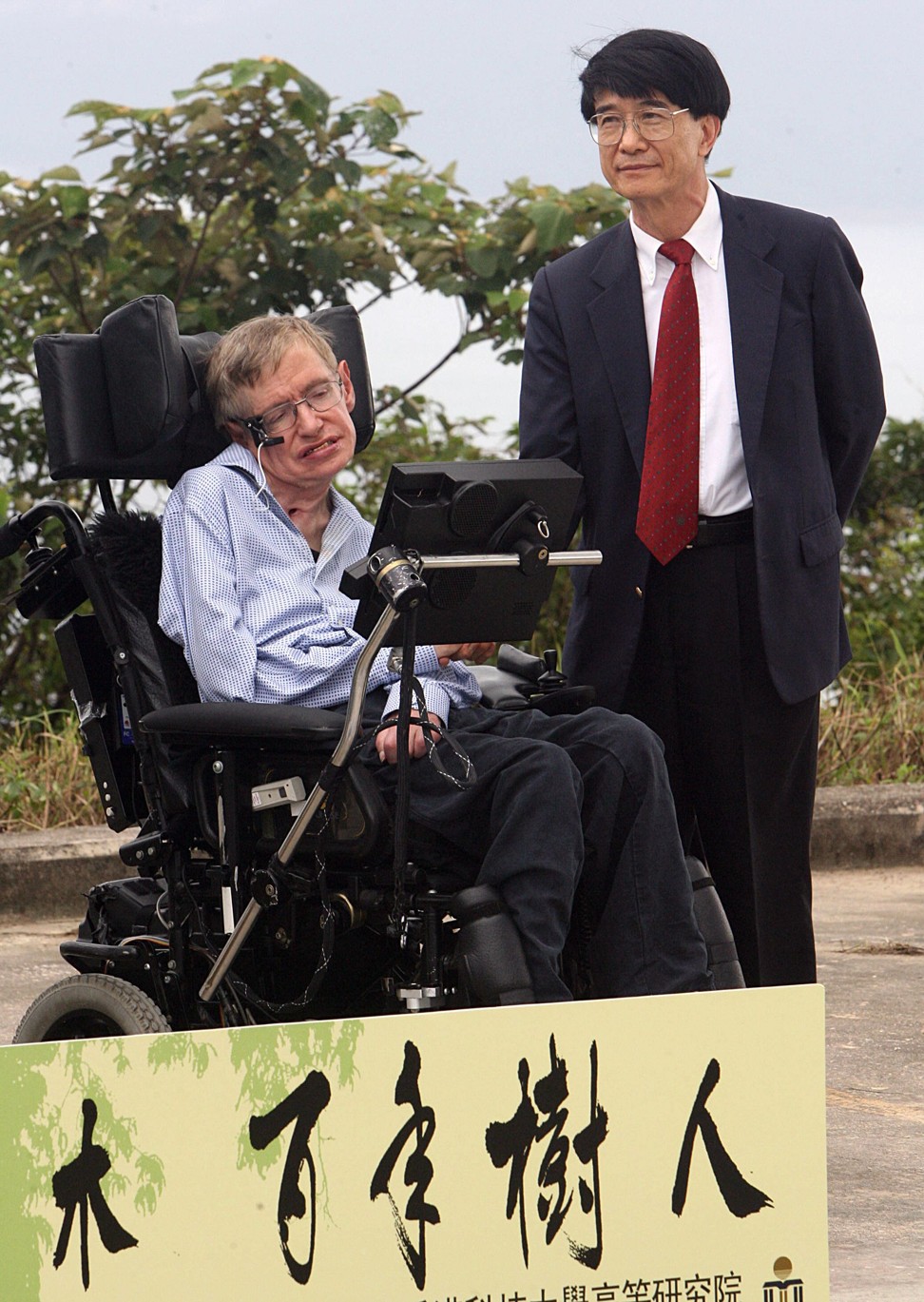 Another person asked: "This is your third visit to China, why do you like to come to China?"
"Chinese are very clever and they are hardworking," he said.
"They are intelligent and there have achieved a lot in science and technology."
He was also asked if he would like to visit Tibet.
"I have always wanted to visit Tibet since I was little. But I don't think I can do that in my lifetime. Tibet altitude is too high for me."
Hawking applied quantum theory – governing the subatomic world – to black holes, which he claimed discharge radiation that causes them to disappear. This process helps explain the notion that black holes have existed at a micro level since the Big Bang, and the smaller they are, the faster they evaporate.
The Nobel Prize in Physics proved elusive for Hawking, whose theories required observational data to win the praise of the awarding committee in Stockholm. The Nobel Foundation excludes posthumous nominees.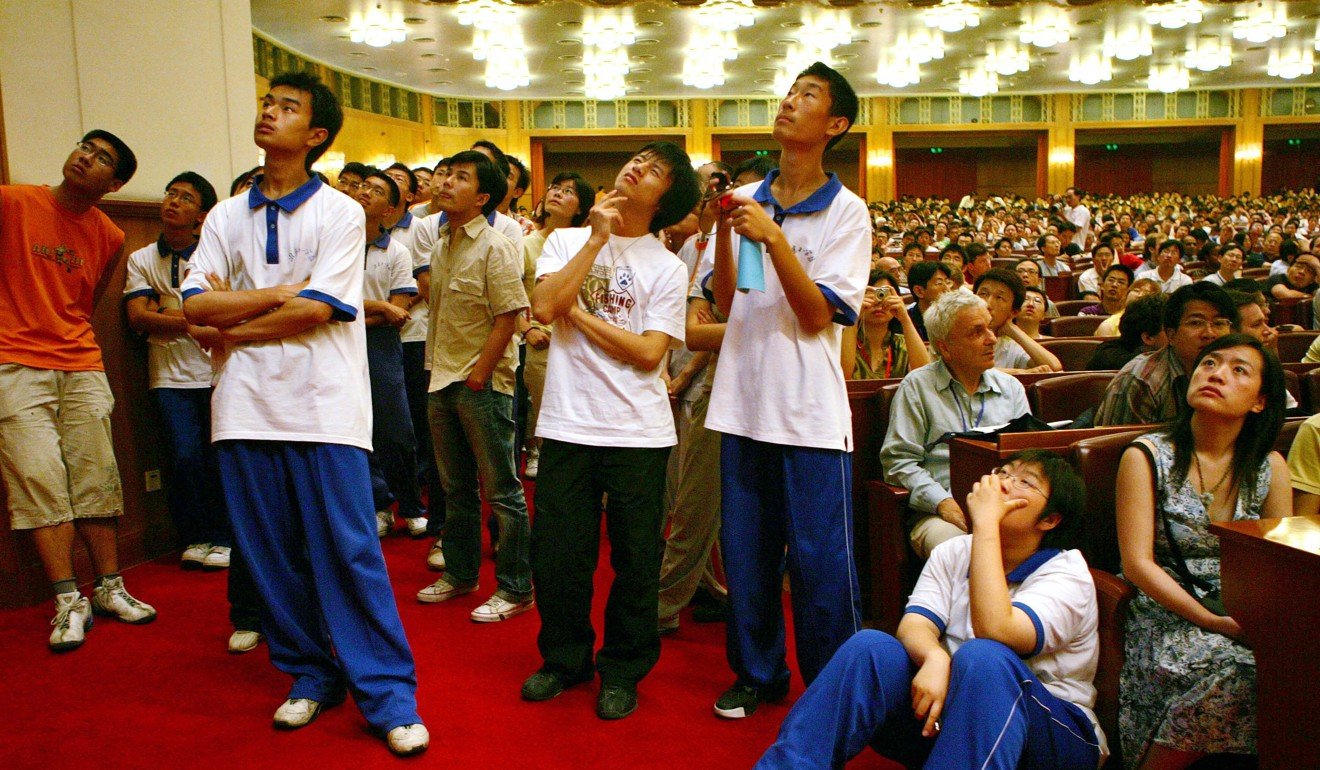 "By any reasonable standard, Stephen Hawking is a great scientist. Even if time shows some of his more radical proposals to be incorrect, Hawking will have had a profound impact on the history of science," Henry F. Schaefer III, a chemistry professor at the University of Georgia, said in a 2001 lecture.
Stephen William Hawking was born in Oxford, England, on January 8, 1942, exactly 300 years after the death of Italian physicist Galileo Galilei. 
Hawking's father, Frank, was a doctor of tropical medicine. His mother, Isobel, was a tax inspector and a secretary. He had two younger sisters and a brother.
At age 8, Hawking moved with his family to St. Albans, where he went to school. He then graduated with first-class honours in natural science at Oxford's University College. While he was a doctoral candidate at Cambridge, Hawking was diagnosed with ALS, also known as motor neuron disease. He was told he had only a few years to live.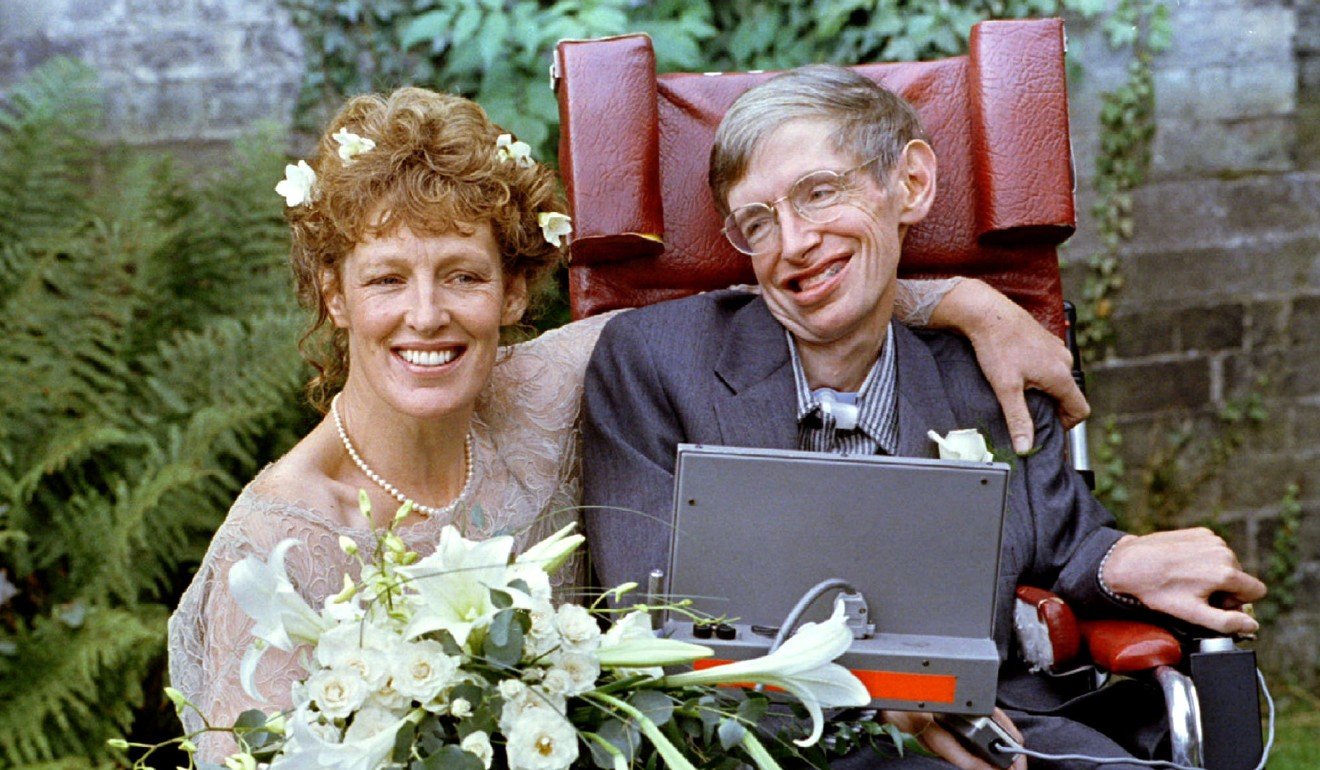 As the illness progressed slower than expected and he found inspiration in his girlfriend, Jane Wilde, Hawking began to work at his studies for the first time. He completed his doctorate on the origins of the universe, became a research fellow at Caius College and married Wilde in 1965.
In 2015, Eddie Redmayne won an Oscar for his portrayal of Hawking in The Theory of Everything, a film about the scientist's life.
Hawking separated from his wife in 1991 and married his nurse, Elaine Mason, four years later. They divorced in 2007.
By 2017 Hawking was spending more time pondering humanity's future and concluding that we should plan to colonise other planets. 
"We are running out of space, and the only place we can go to are other worlds," he told a gathering of scientists. 
"It is time to explore other solar systems. Spreading out may be the only thing that saves us from ourselves. I am convinced that humans need to leave Earth."
Timeline of Stephen Hawking's life
January 8, 1942: Born in Oxford, England, the eldest of four children born to Frank Hawking, a biologist, and Isobel Hawking, a medical research secretary.
1952: Attends St. Albans School.
1959: Receives scholarship to attend University College, Oxford, from which he graduates with a degree in Natural Science.
1962: Begins graduate research in cosmology at Cambridge University.
1963: Diagnosed with the degenerative nerve disorder ALS, or Lou Gehrig's disease, at the age of 21. He is given two years to live.
July 14, 1965: Marries his first wife, Jane Wilde, a modern languages student he met at Cambridge.
1967: The couple's first son, Robert, is born.
1970: Jane gives birth to a daughter, Lucy.
1974:  Elected as a fellow of the Royal Society at age 32, one of the youngest people to receive the honor.
1979: Becomes Lucasian Professor of Mathematics at Cambridge, a prestigious position once held by Isaac Newton. Hawking holds the post until 2009. Jane gives birth to a third child, Timothy.
1985:  Admitted to a hospital in Geneva with pneumonia. He survives after an operation, but loses what remained of his speech. The next year he begins communicating through the electronic voice synthesiser that gave him his trademark robotic "voice".
1988: Publishes A Brief History of Time, a book on cosmology aimed at the general public that becomes an instant best-seller.
1989: Made a Companion of Honour by Queen Elizabeth II.
1995: Marries his nurse, Elaine Mason.
2007: Divorces Elaine Mason.
2014: Hawking's life is celebrated in the Oscar-winning biopic The Theory of Everything, based on the memoir Travelling to Infinity: My Life with Stephen, by Jane Hawking.
Bloomberg, Agence France-Presse, Associated Press