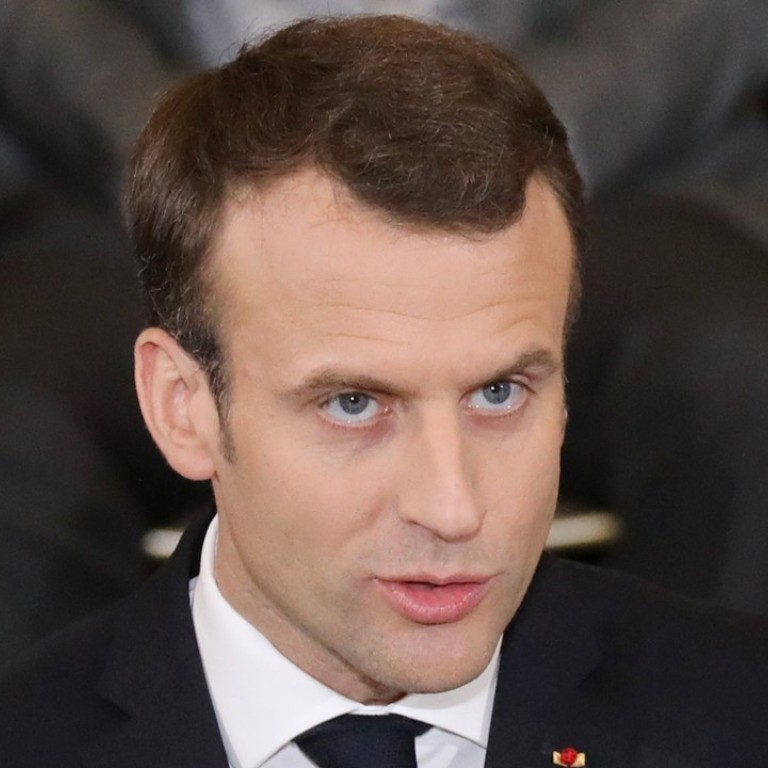 Emmanuel Macron vows to push French language in post-Brexit Europe and abroad
French was long dominant at EU headquarters in Brussels but English has become ubiquitous in European institutions
The English language is too dominant in Brussels, especially with Britain soon to exit the European Union, French President Emmanuel Macron said on Tuesday as he vowed to fight for a wider use of French in EU institutions and abroad.
There are some 274 million French speakers worldwide, making it the fifth-most widely spoken language and the fourth-most used language on the internet, according to the Francophonie organisation of French-speaking countries.
French was long dominant at EU headquarters in Brussels but English has become ubiquitous in European institutions, especially since eastern European members joined the bloc in 2004.
Britain, Europe's second largest economy and by far its biggest English-speaking country, is due to leave the EU next year.
"The situation now is quite paradoxical. English has probably never been as present in Brussels at the time when we are talking about Brexit," Macron said.
"This domination is not inevitable. It's up to us to set some rules, to be present, and make French the language with whom one has access to a number of opportunities," Macron said, quoting Europe's relationship with French-speaking Africa.
Macron, who, unlike most previous French leaders often speaks in English in public when abroad, said this was not a move against the use of English but one to promote multilingualism.
He said he was in favour of everyone in Europe learning two foreign languages and that France would increase its efforts to teach French to European officials.
Macron also announced steps to promote the teaching of French abroad, including through its network of French lycees, as part of a series of measures.
European Commission President Jean-Claude Juncker tweeted that he was "an enthusiastic backer of multilingualism.
"Why would Shakespeare's language be superior to that of Voltaire?" Juncker told France 5 TV channel. "We are wrong to have become so anglicised," he said, in French.
But Juncker added: "English has become a daily working language within the EU institutions. Brexit won't change anything to it. Because those who don't come from the western part of Europe have become used to speaking in English."
This article appeared in the South China Morning Post print edition as: Too much English spoken in Brussels, Macron says