Offbeat
Get more with myNEWS
A personalised news feed of stories that matter to you
Learn more
Norwegian family cancels holiday after neighbour sends 'terrifying' photo of snow cliff hanging over cabin
A photo of a huge snow cliff overhanging a cabin in Norway has caused the owners to cancel their annual Easter vacation there.
The picture, taken by neighbour Camilla Daae-Qvale on Tuesday and widely published the next day, shows the house of Daae-Qvale's neighbour Bente Andreassen in Sarnes, near Finnsnes in far northern Norway. 
The massive mound of snow, which looks perilously close to collapse, caused the Andreassens to rethink their holiday plans.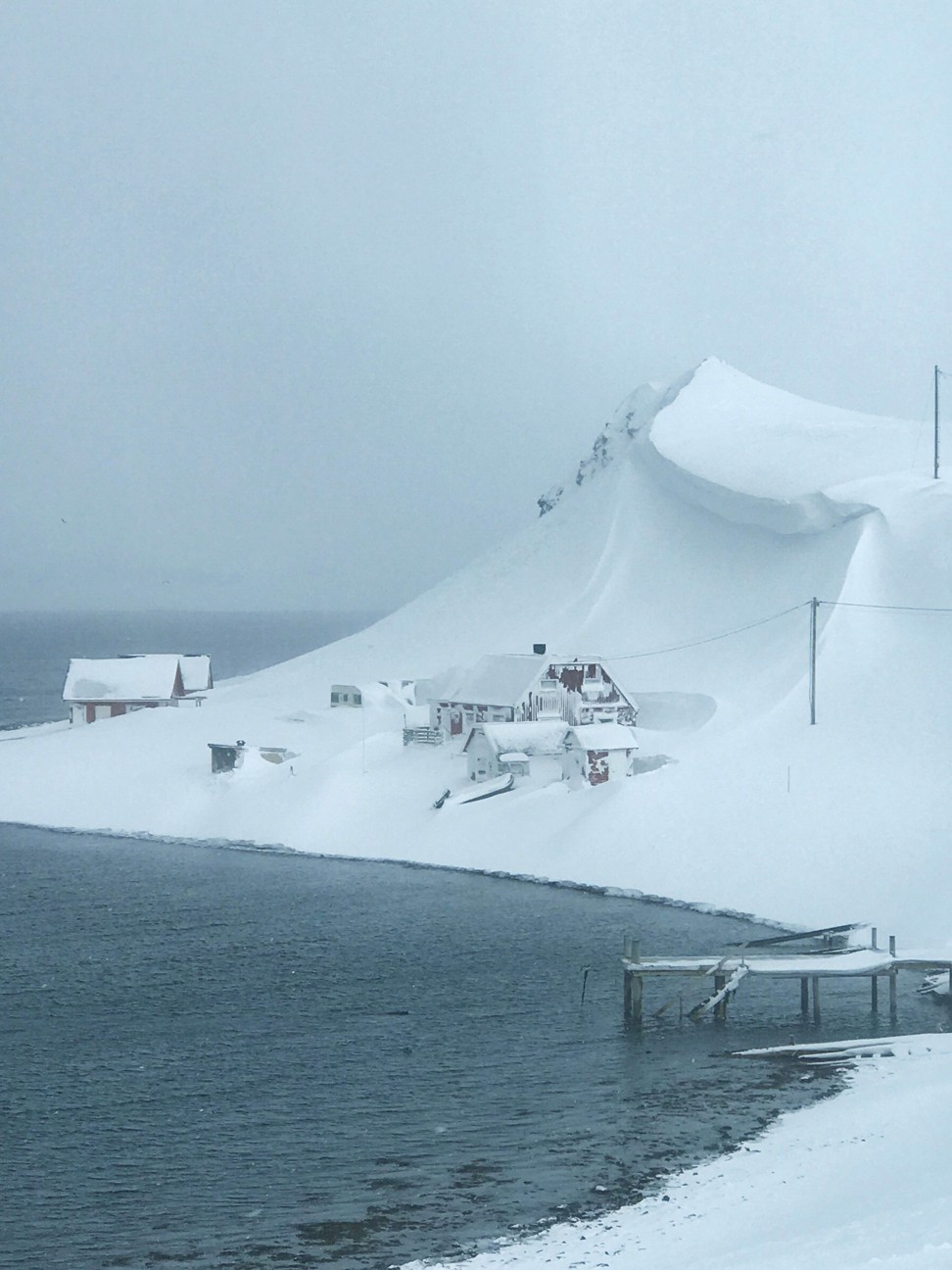 "It was decided that we would go, but when we got the picture, we said no. It was terrifying to see," Andreassen told NRK.
The house is the childhood home of her mother in law and has been safe since 1949, broadcaster NRK reported, protected from avalanches by a wall at the rear of the home.
But Andreassen said she feared the wall might not guarantee safety.
"We do not know, because we've never seen the [cornice] so big."
There has recently been a spate of avalanches across the whole of Norway.