Hungary
Get more with myNEWS
A personalised news feed of stories that matter to you
Learn more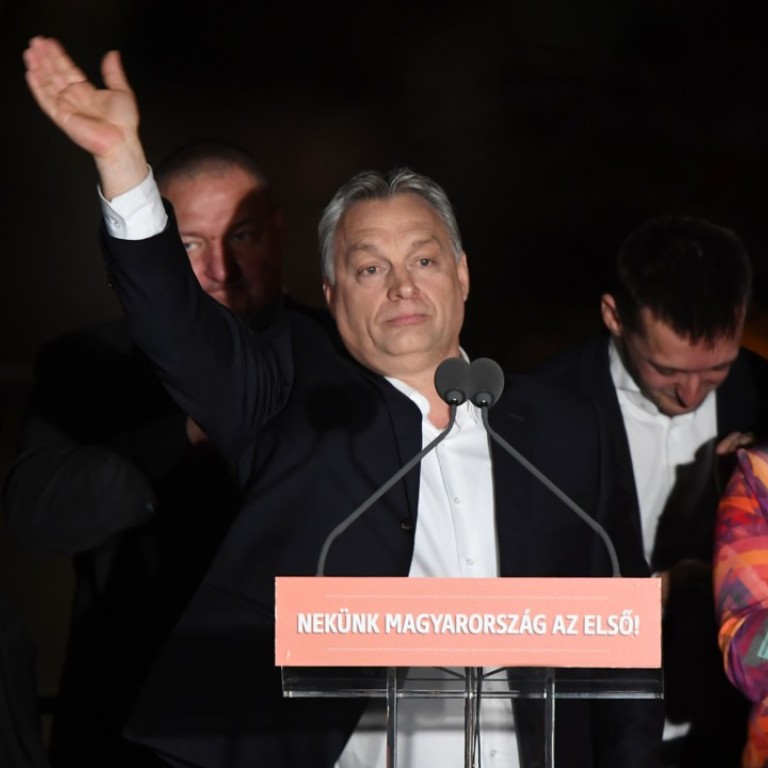 'Viktory': Hungary PM's crushing election win a boost for EU populists
Election victory opens the way for Viktor Orban, 54, to become Hungary's longest-serving prime minister and, if he finishes his term, to rule the country of 10 million for half of its post-communist existence
Hungary's anti-immigration populist premier Viktor Orban was set for a third straight term Monday after a crushing election victory, delighting other nationalists but likely causing unease in some other EU members.
Addressing cheering supporters in Budapest late on Sunday, Orban called the result a "destiny-deciding victory" which would give Hungarians "the opportunity to defend themselves and to defend Hungary".
Orban's Fidesz party won around 49 per cent of the vote, an improvement on its score from four years ago and which may even gift it a two-thirds majority in parliament, which would enable it to change the constitution.
Some other EU members are likely to view Orban's renewed internal dominance with trepidation, given his repeated run-ins with Brussels institutions over his hardline anti-immigration policies and rejection of the EU's refugee resettlement programme, as well as his moves to clamp down on civil society groups.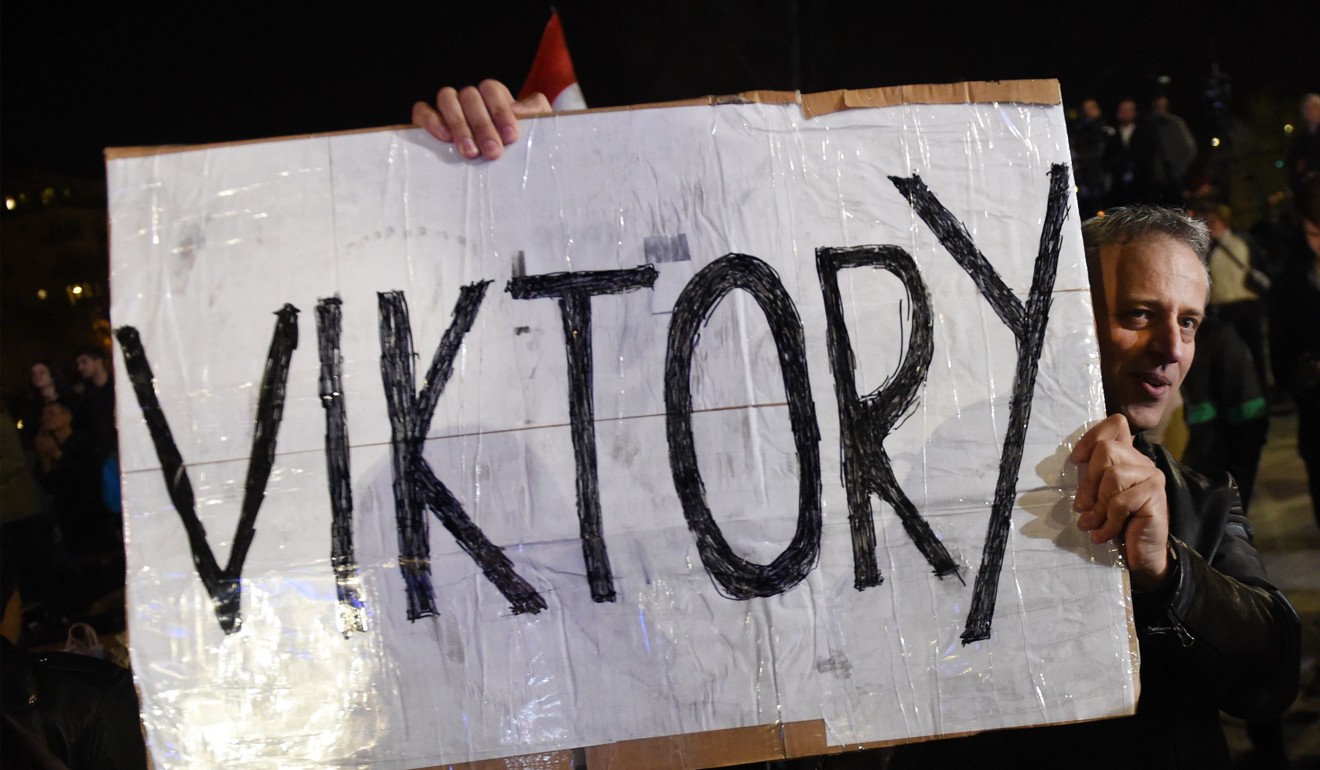 However, nationalists and those on the far-right who admire Orban's strident brand of identity politics and claims to be a protector of "Christian Europe" will take comfort in the result.
"Orban won this election on his anti-immigrant campaign, and populist parties across Europe will likely take notice of this winning formula," said political analyst Tamas Boros of the Policy Solutions think tank in Budapest.
"The strong mandate will likely also give Orban ammunition for his fights within the EU."
In his victory speech on Sunday night, Orban himself thanked Jaroslaw Kaczynski, leader of Poland's governing Pis party, for his support.
Poland and Hungary see each other as key allies in their battles with EU institutions.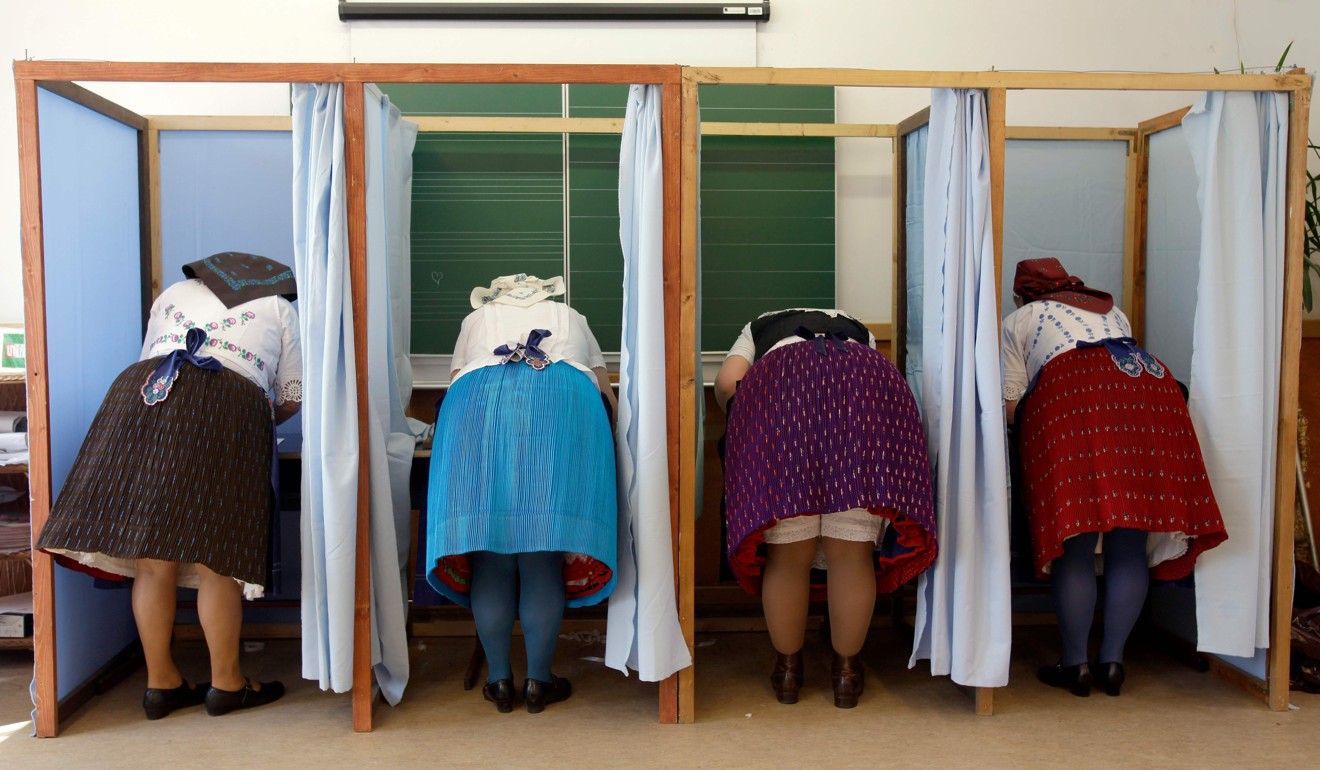 French far-right leader Marine Le Pen and her Dutch counterpart Geert Wilders were quick to tweet their congratulations once results became clear.
The poll has confirmed Orban's unchallenged authority domestically and exposed the continuing weakness and disarray of the opposition.
Fidesz's nearest challenger Jobbik, a far-right party that has recently moved towards the political centre, polled just under 20 per cent.
"Fidesz effectively mobilised in the last days on the countryside, the opposition seriously underperformed, far below its expectations," Daniel Hegedus, research adviser at the Freedom House think tank, said.
"Hungarian voters changed the opposition, not the government," he said.
As well as empowering Orban on the international stage, the result casts "a dark shadow on the future, especially concerning the attacks against the critical civil society," Hegedus added.
In a speech last month, Orban had said he would take unspecified "moral, political and legal" measures against his opponents in the event of a Fidesz victory, prompting fears of a clampdown on opposition.
Orban's government has already attracted controversy for what critics call its erosion of media and judicial independence, as well as its crackdown on civil society organisations, in particular those linked to liberal Hungarian-born US billionaire George Soros.
The government has been accused of using anti-Semitic tropes in its relentless campaign against Soros, who is Jewish.
Orban accuses Soros and the organisations he funds of promoting mass Muslim and African immigration into Europe to undermine its Christian identity.
Definitive results from Sunday's vote will not be issued for several days, after ballots sent by expatriate Hungarians and ethnic Hungarians in neighbouring countries are counted.
Agence France-Presse, Bloomberg
This article appeared in the South China Morning Post print edition as: Orban poll triumph boosts EU populists