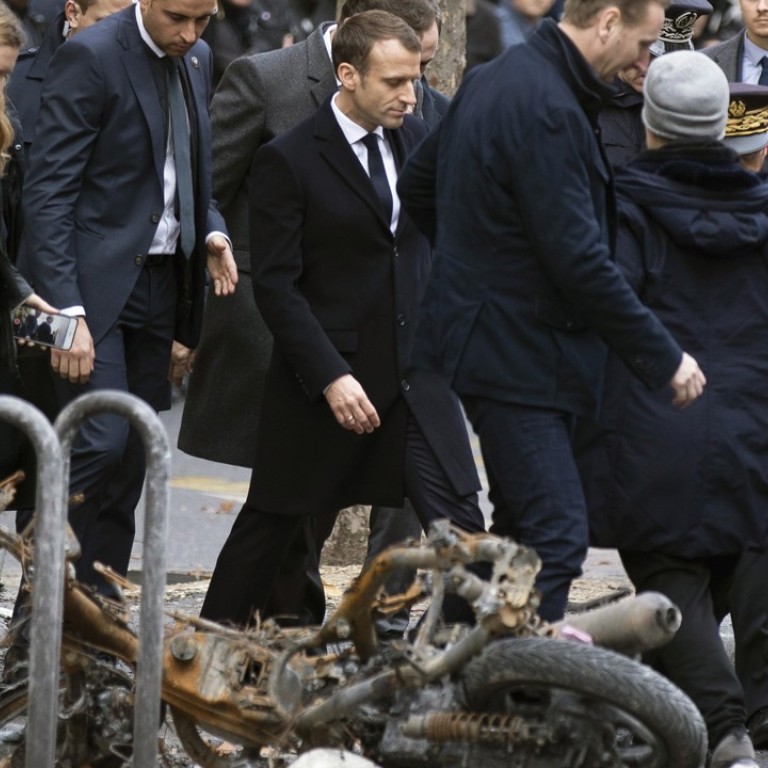 Macron holds emergency meeting after anti-fuel tax riots rock Paris
French president is refusing to scrap controversial diesel levy, while defending tax cuts on the wealthy and businesses
French President Emmanuel Macron held a crisis meeting on Sunday after anti-government protests in Paris left 263 people injured and widespread destruction around the capital.
Macron met the prime minister, interior minister and top security service officials at the presidential palace in Paris after flying in from the G20 summit in Argentina.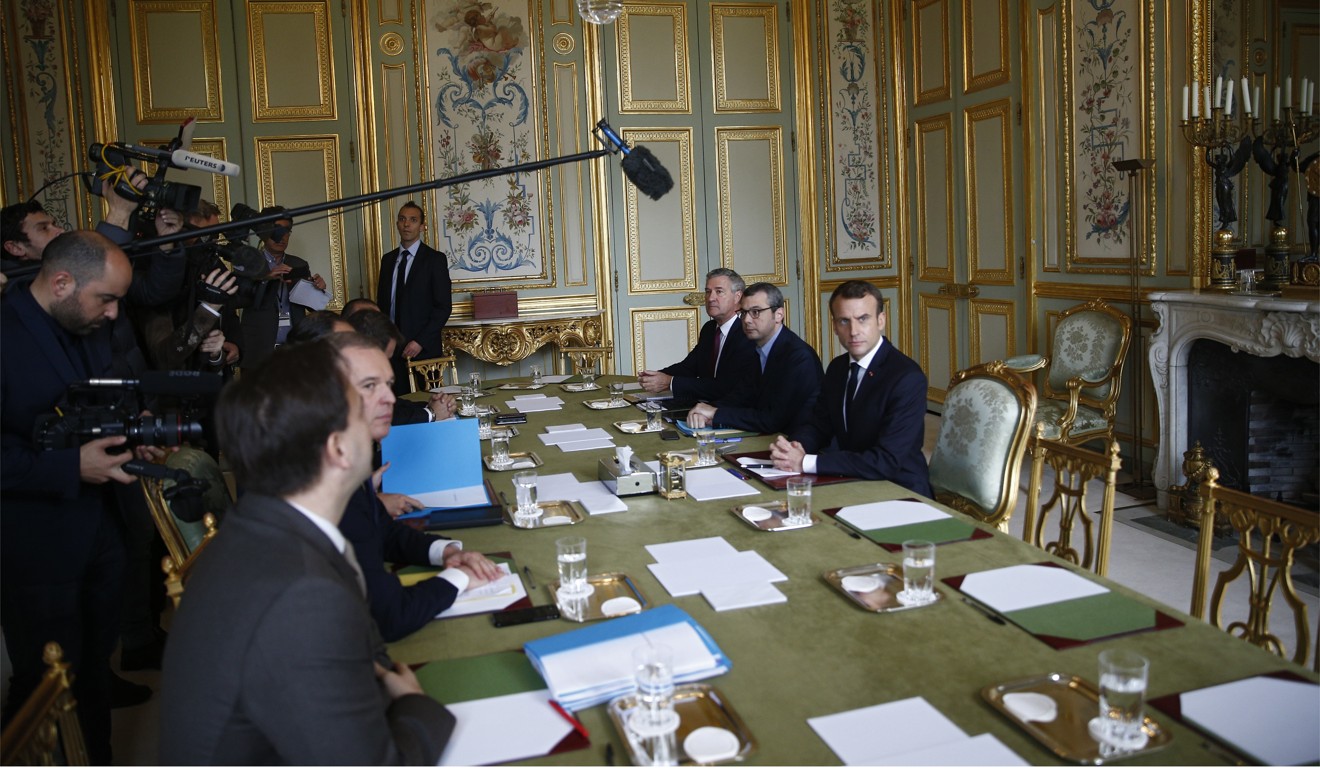 Paris police said 412 people were arrested on Saturday during the worst clashes for years in the capital and 378 were still in custody.
A total of 133 had been injured, including 23 members of security forces who battled rioters for most of the day in some of the most famous parts of the capital.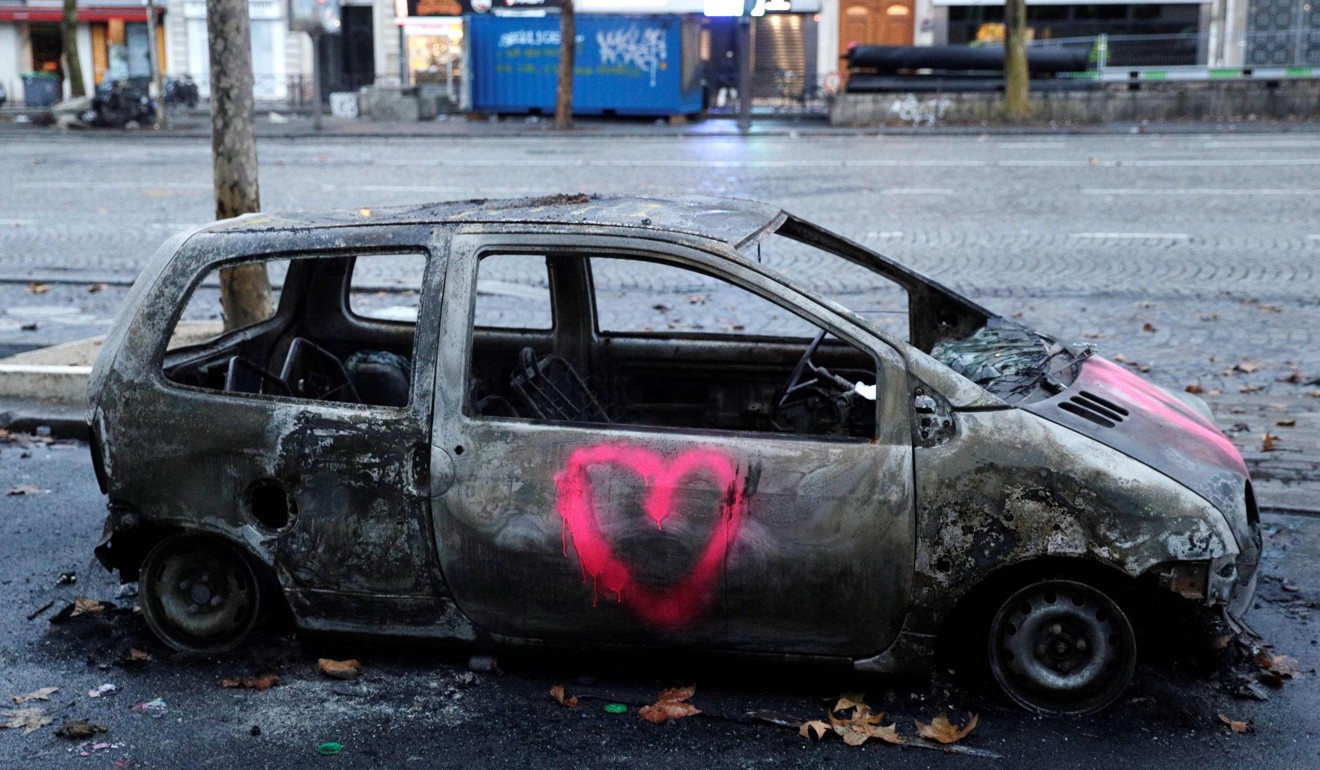 "I will never accept violence," Macron told a press conference in Buenos Aires before flying home. "No cause justifies that authorities are attacked, that businesses are plundered, that passers-by or journalists are threatened or that the Arc de Triomphe is defiled."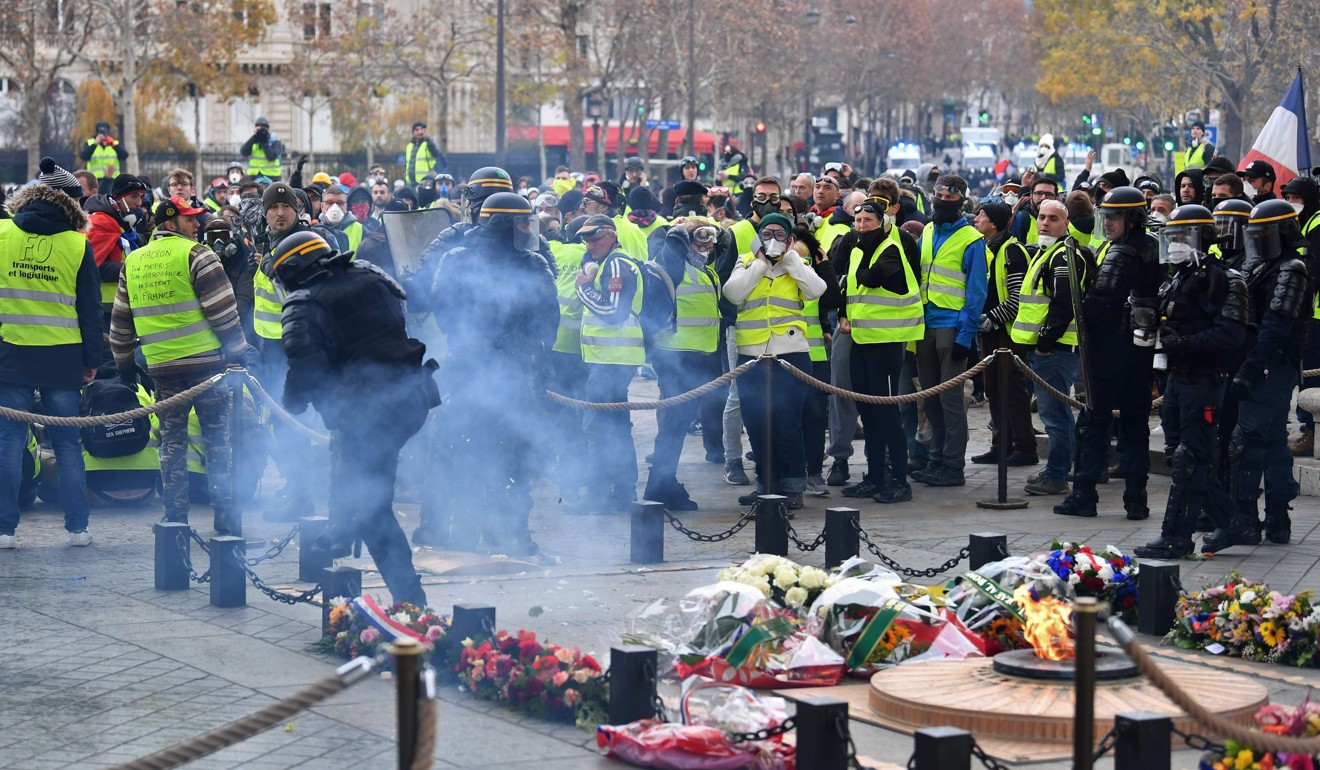 As protests took place across the country, a motorist died overnight after crashing a van into traffic which built up due to a "yellow vest" demonstration in Arles, southern France, a local prosecutor said on Sunday.
The "yellow vest" anti-government protests that have swept France over the past fortnight were sparked initially by a rise in taxes on diesel.
The main north-south motorway in eastern France, the A6, was blocked by protesters near Lyon on Sunday morning, its operator said.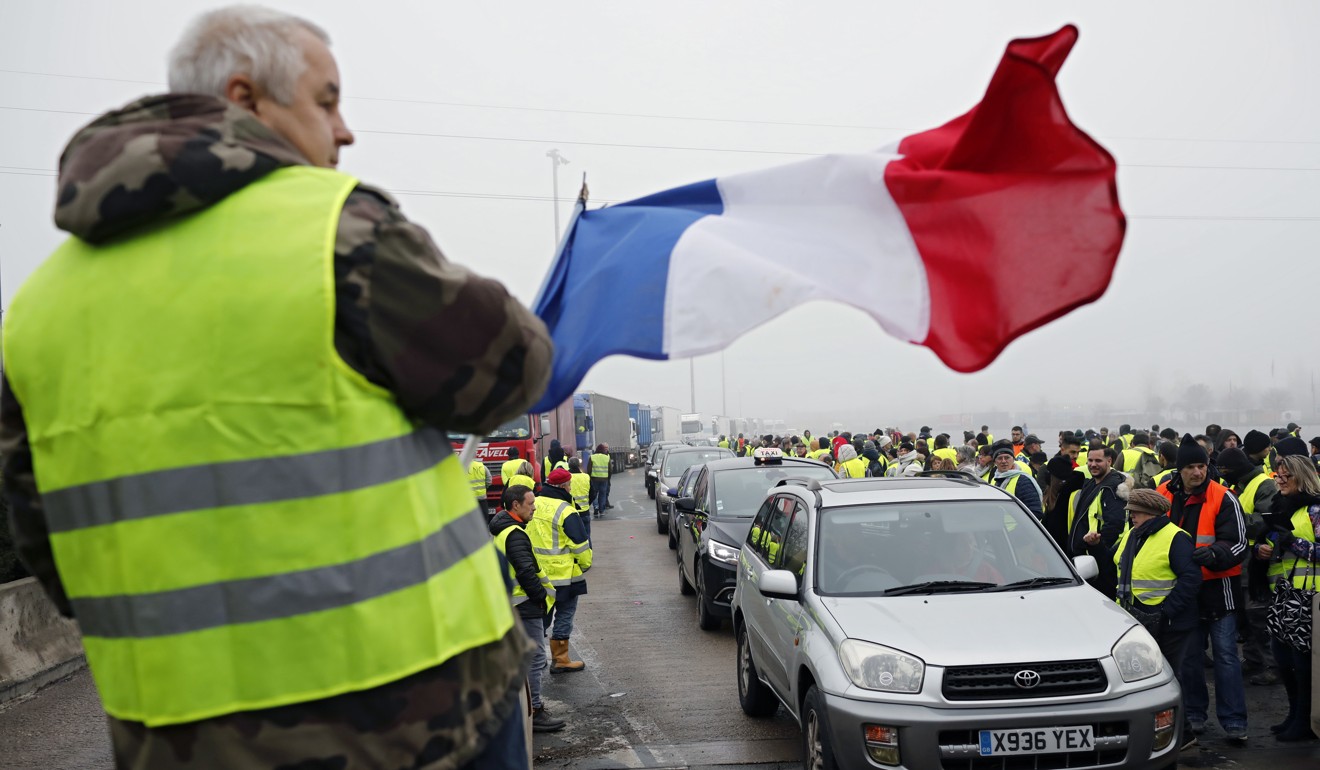 The capital was calm but as groups of workers moved around cleaning up the mess from the previous day, the scale of the destruction became clear.
Around famous areas including the Champs-Elysees, the Louvre museum, the Opera and Place Vendome, smashed shop windows, broken glass and the occasional burned car were testament to the violence.
Dozens of cars were torched by the gangs of rioters, some of whom wore gas masks and ski goggles to lessen the effects of tear gas fired by police.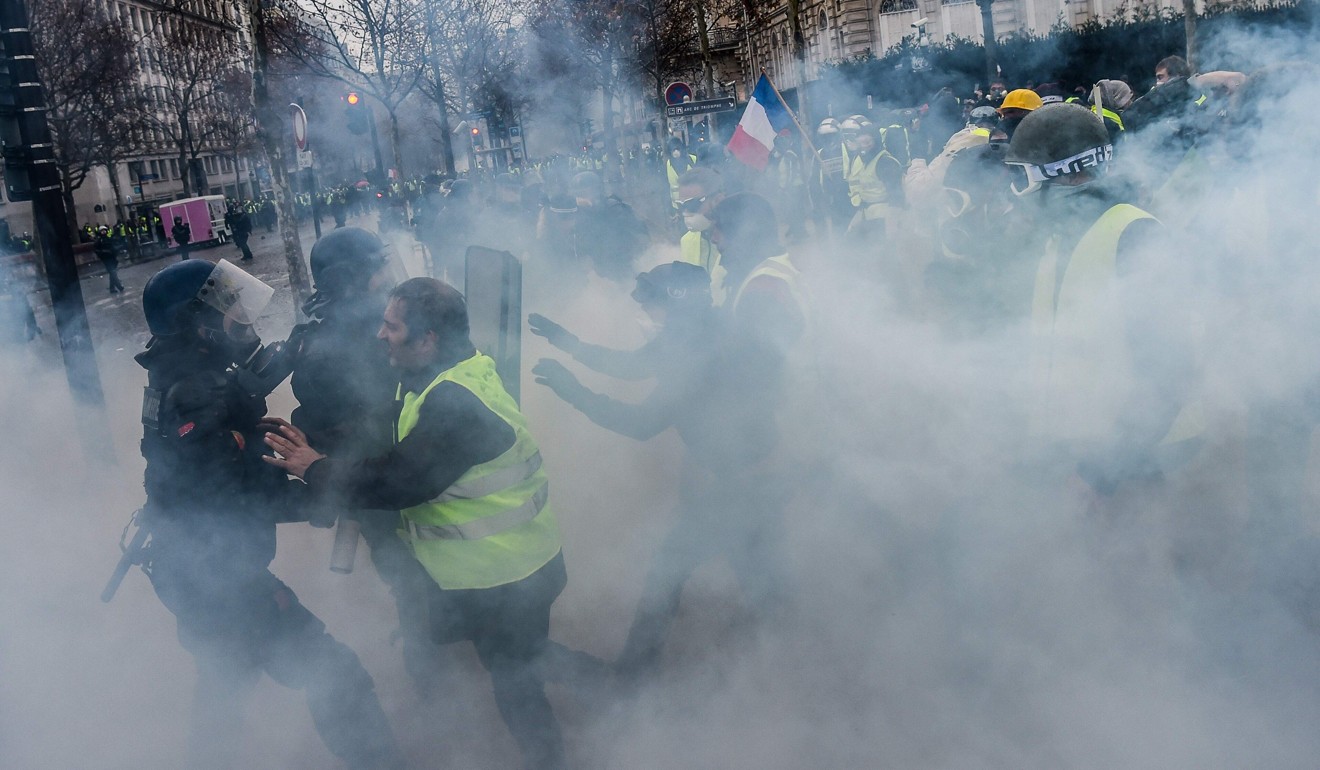 One person was in a critical condition after protesters pulled down one of the huge iron gates of the Tuileries garden facing the Louvre museum, crushing several people.
Nearly 190 fires were put out and six buildings set alight, the interior ministry said.
At the Arc de Triomphe, a monument to France's war dead, graffiti had been daubed, with one slogan saying: "The yellow vests will win."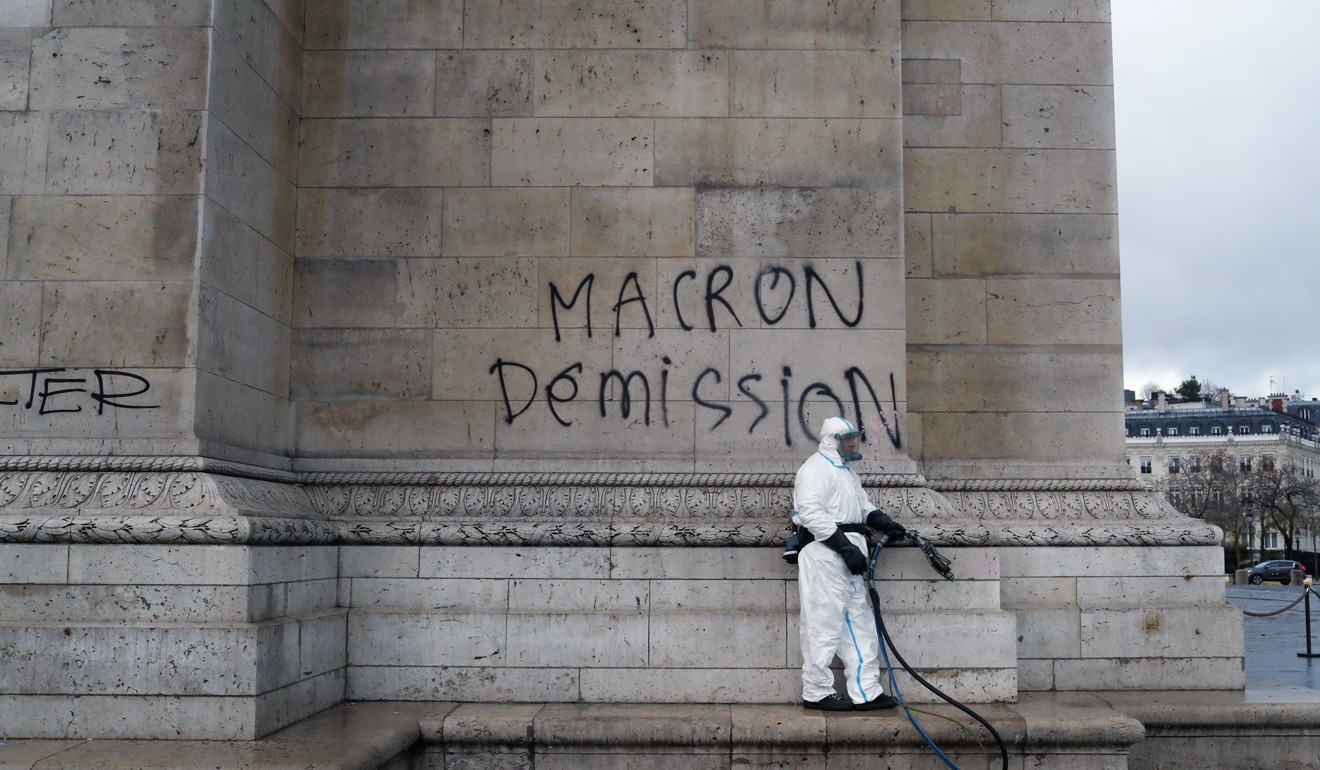 Over the last few weeks, the "yellow vest" movement has morphed into a broad opposition front to Macron, a 40-year-old pro-business hawk elected in May 2017.
Macron faces a dilemma in how to respond to the yellow vests, not least because they are a grass roots movement with no formal leaders and a wide range of demands.
Some representatives have also insisted on public talks broadcast on television.
"We have said that we won't change course. Because the course is good," government spokesman Benjamin Griveaux told BFM television defiantly on Sunday.
"It's been 30 years that people change course every 18 months," he said, referring to previous presidents who caved in to pressure from French street protests.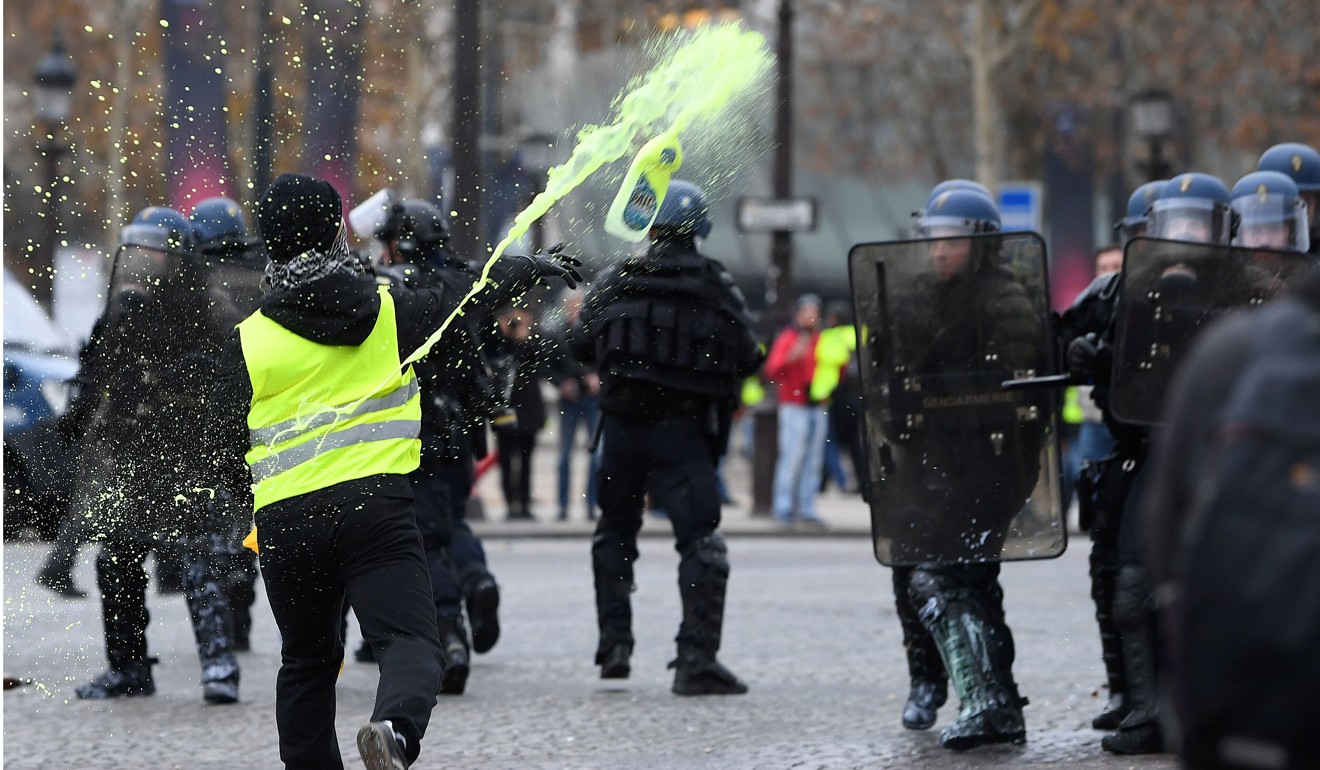 Macron has so far refused to roll back taxes on fuel, which he says are needed to fund the country's transition to a so-called low-emission economy.
At the same time, he is a fervent defender of the tax cuts he has given the wealthy and businesses, which he claims were necessary to lower the country's chronic high unemployment.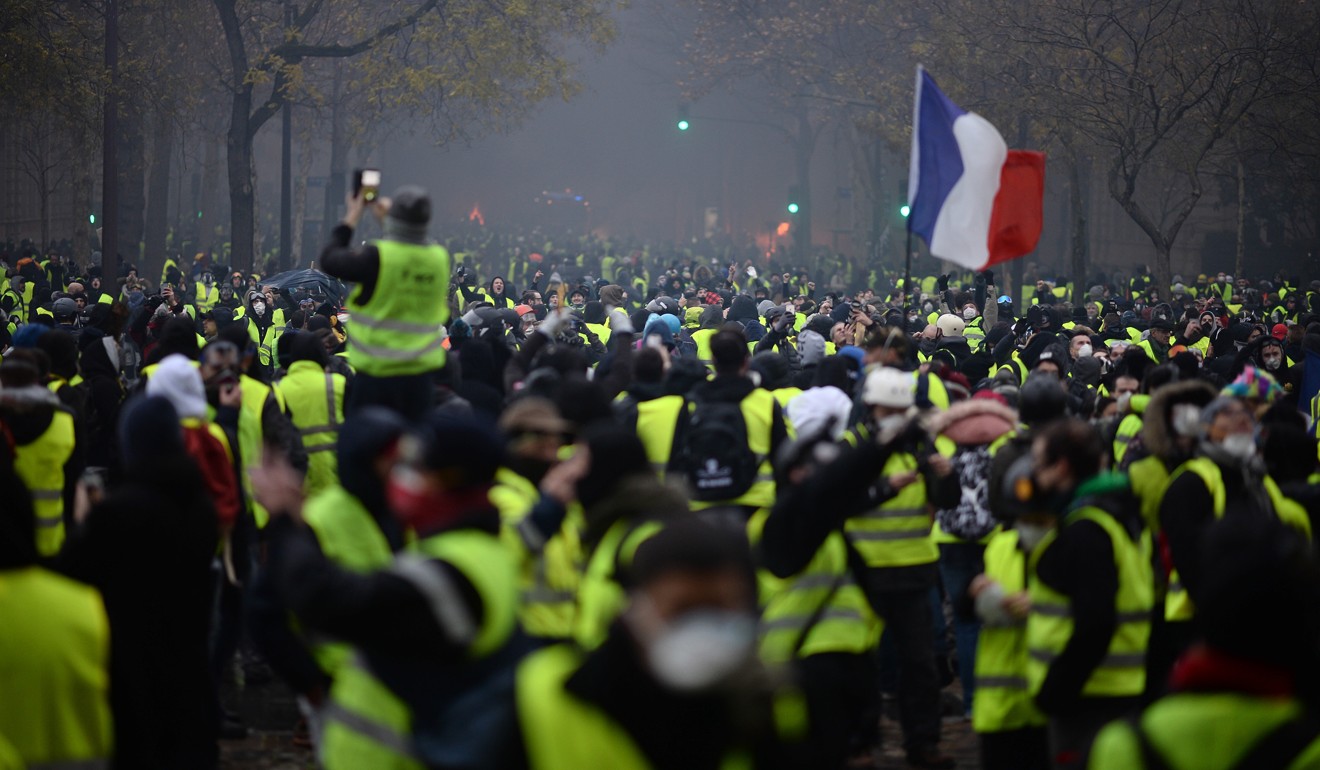 Some 136,000 demonstrators, most of them peaceful, were counted across the country on Saturday, the interior ministry said on Sunday.
The number was well below the first day of protests on November 17, which attracted around 282,000 people, and also down on the revised figure of 166,000 who turned out last Saturday.
Interior Minister Christophe Castaner attributed the violence to "specialists in sowing conflict, specialists in destruction".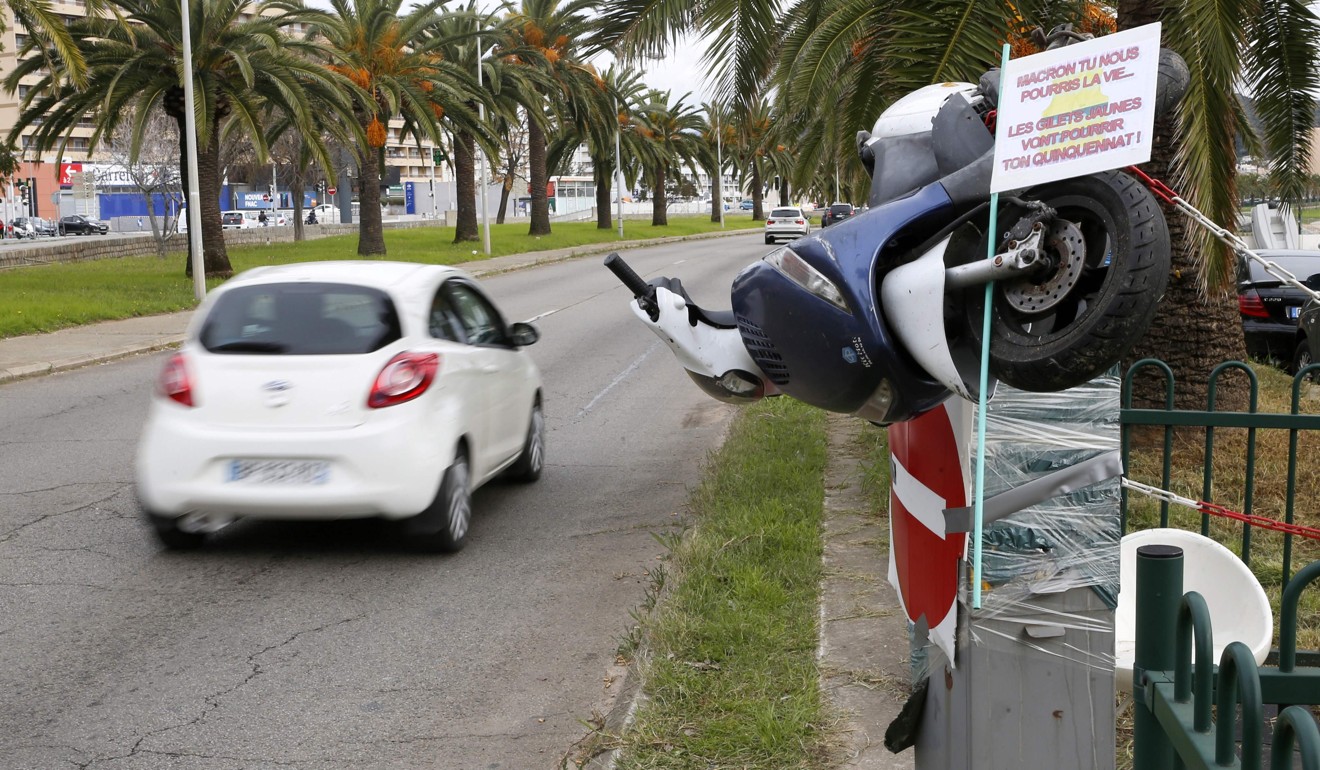 He did not rule out imposing a state of emergency – a demand made by the police union Alliance – declaring: "Nothing is taboo for me. I am prepared to examine everything."
Despite the violence, opinion polls suggest the protests are supported by two-thirds of French people.