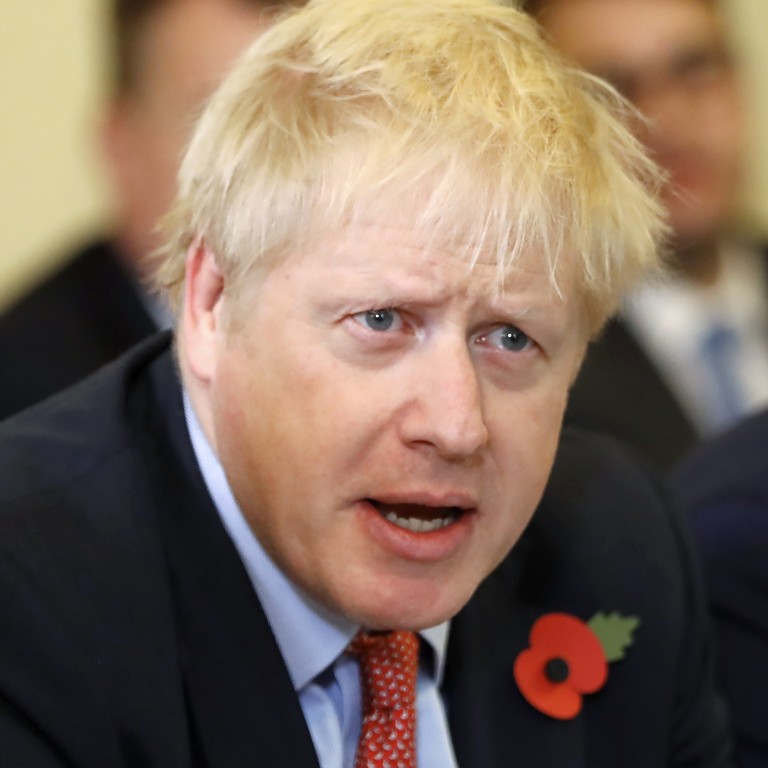 British Prime Minister Boris Johnson speaks at a Cabinet meeting at 10 Downing Street on Tuesday. Photo: PA via dpa
Boris Johnson slammed for not releasing report on Russian meddling in British politics in time for coming election
Opponents say document could contain embarrassing revelations about prime minister and lead to questions about links between Russia and Brexit
Report by parliament intelligence committee has been cleared by security services but has not been approved for publication by Downing Street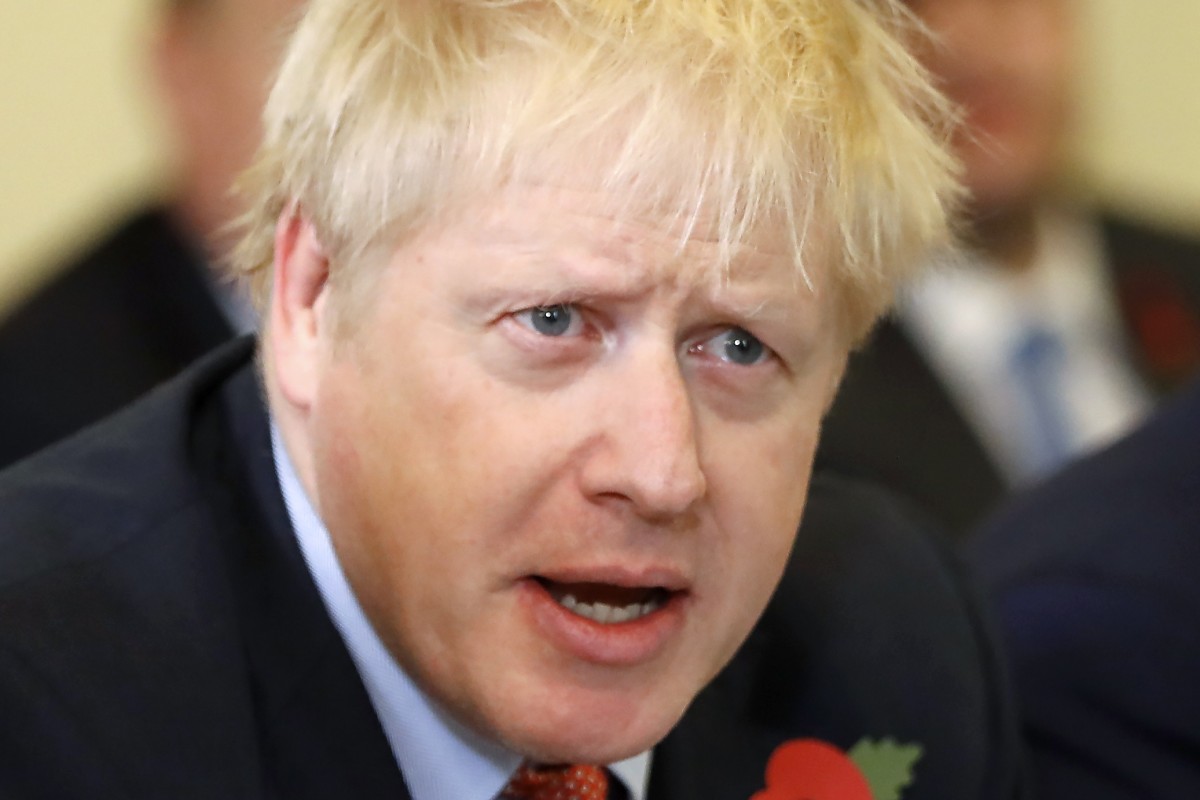 British Prime Minister Boris Johnson speaks at a Cabinet meeting at 10 Downing Street on Tuesday. Photo: PA via dpa
The British government was accused by opponents of sitting on a parliamentary report examining alleged Russian meddling in British politics because it might contain embarrassing revelations about Prime Minister
The report by parliament's Intelligence and Security Committee (ISC) has been cleared by the security services but it has not yet been given approval for publication by Johnson's Downing Street office, meaning it cannot be released before a
Emily Thornberry, the foreign affairs spokeswoman for the opposition Labour Party, said the decision not to publish the parliamentary committee's report was for "utterly unjustifiable, unprecedented and clearly politically motivated reasons".
"What is Downing Street so worried about? I fear it is because they realise this report will lead to other questions to about the links between Russia and
She said questions might be raised about Johnson's relationship to a suspected Russian spy who described the prime minister as a "good friend".
The report might also raise questions about connections of Johnson's senior aide Dominic Cummings, who worked in Russia in the 1990s, and about money from Russian sources to Johnson's Conservative Party, she said.
Junior foreign office minister Christopher Pincher accused Thornberry and others of peddling reprehensible smears and conspiracy theories for party political reasons ahead of the election.
He said the reason the report had not been published was because Johnson had a responsibility to study it carefully.
"It is not unusual for a review of ISC reports to take some time," Pincher said. "The turnaround time for this report is not unusual, the response time to the committee is not unusual."
The ISC's chairman, Dominic Grieve, a lawmaker pushed out of the parliamentary bloc of Johnson's Conservatives over Brexit, said that the report might not now be published until six months after parliament had been reformed following the election.
"My secretariat tell me that it is unprecedented that we should have had no response at all explaining why any further delay is required in this case," he told parliament.
The report, he said, had been scrutinised by Britain's intelligence agencies, who had cleared it for publication last month. It was passed to Johnson's office on October 17.
"For what purpose is the prime minister still considering it? It certainly can't be the risk to national security because the agencies themselves said there is none," Grieve said.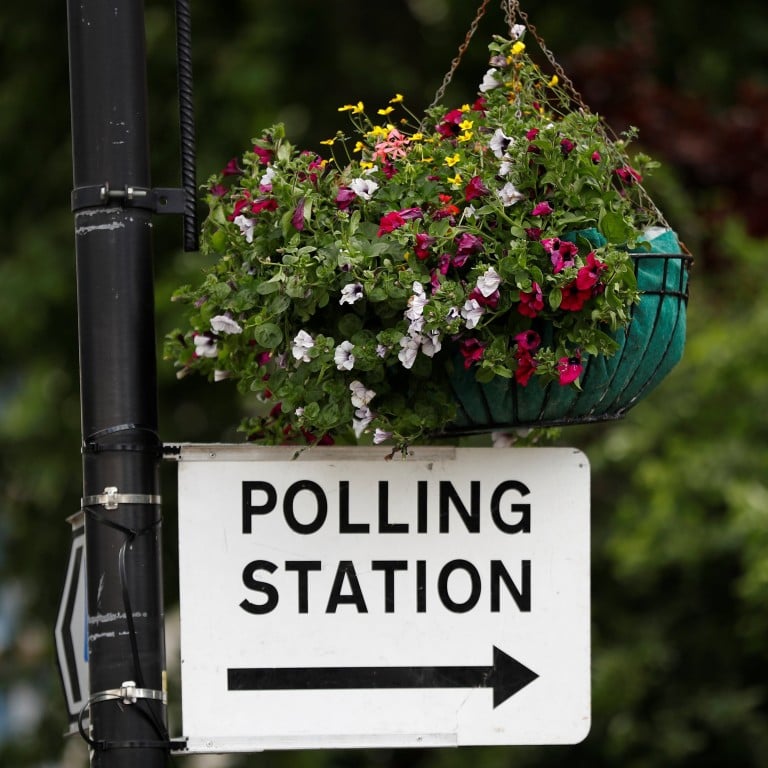 A sign to a polling station hangs from a lamp post in central London. Photo: Reuters
All UK parties promise end to Brexit agony, but disagree on how to deliver
Boris Johnson's ruling Conservatives want to leave the bloc by February while the main opposition Labour party want a new referendum
The Liberal Democrats, meanwhile, say they will stop Brexit altogether – but not if Nigel Farage's Brexit Party has anything to say about it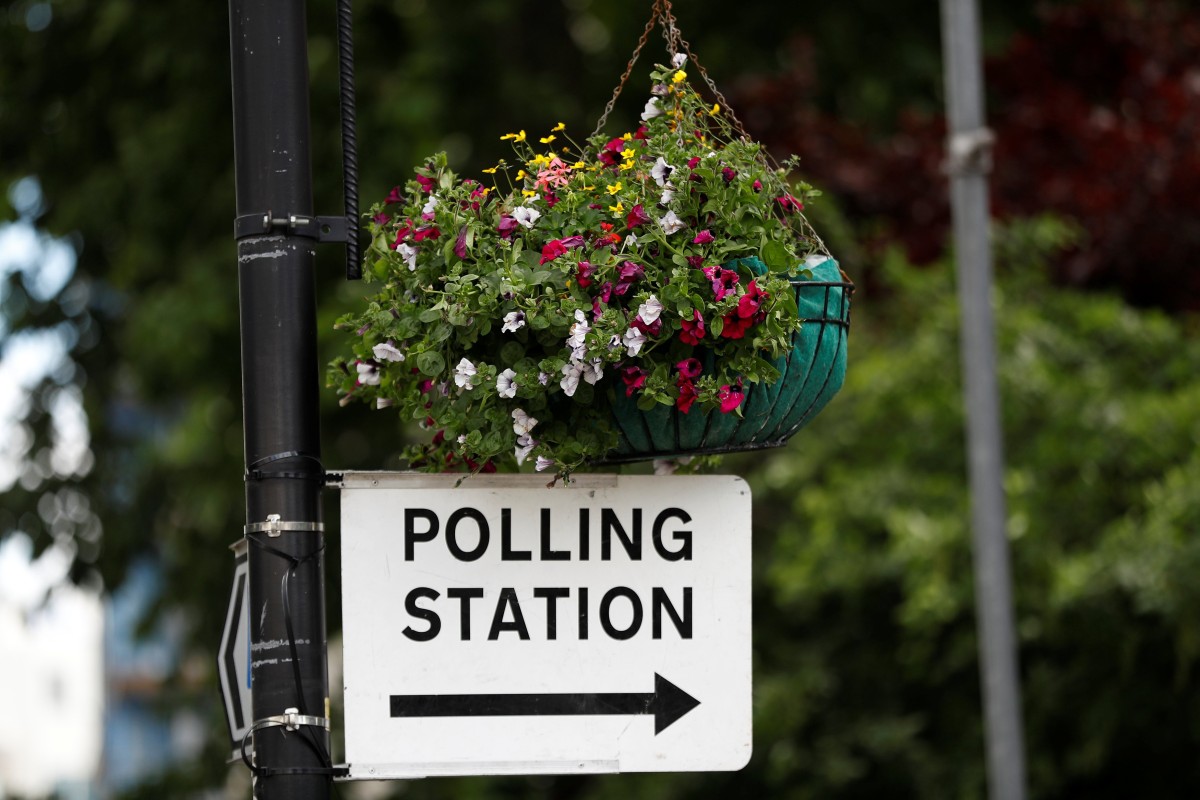 A sign to a polling station hangs from a lamp post in central London. Photo: Reuters
The main opposition Labour Party says it will take a bit longer – six months – to end more than three years of uncertainty triggered by voters' decision in 2016 to leave the 28-nation EU after more than four decades of membership.
Left-of-centre Labour says if it wins, within six months it will negotiate a new Brexit divorce deal that keeps close relations between Britain and the EU, then hold a national referendum on whether to leave on those terms or remain in the bloc.
Labour leader Jeremy Corbyn has not said which side he would support in such a referendum. Johnson urged him in an open letter Monday to "come clean and explain what your plan really is".
Corbyn insisted on Tuesday that "Labour's plan for Brexit is clear and simple" and said he was right to try to appeal both to the 52 per cent of voters who opted to leave the EU in 2016 and the 48 per cent who wanted to remain.
"Anybody seeking to become prime minister must talk to and listen to the whole country," Corbyn told Labour supporters in Harlow, a town northeast of London that voted in 2016 to leave the EU. "Labour stands not just for the 52 per cent or the 48 per cent, but for the 99 per cent."
Corbyn said "the Brexit crisis needs to be resolved but it must be done democratically".
In the meantime, the centrist, pro-EU Liberal Democrats are trying to lure voters away from the bigger parties with a promise to scrap Brexit altogether. They said on Tuesday that ending the economic uncertainty around Brexit would boost the economy and allow the government to put another £50 billion (US$64 billion) – what they call a "remain bonus" – into public services.
The party currently has just 20 of the 650 seats in parliament, but leader Jo Swinson said on Tuesday that this election "is a moment for seismic change".
"This is not a normal election," she told supporters in London. "It's not a typical choice about whether you want the red team or the blue team (Labour or the Conservatives) to be in government for a few more years. . Because on this issue they merge into one."
On the other side of the UK's divide over Europe, the newly formed Brexit Party led by Nigel Farage wants British voters to reject Johnson's Brexit deal and leave the bloc without an agreement on future trade. It is seeking to woo Brexit-backing voters from both the Conservatives and Labour.
Some 46 million people are eligible to vote in Britain's December 12 election with all 650 House of Commons seats up for grabs.