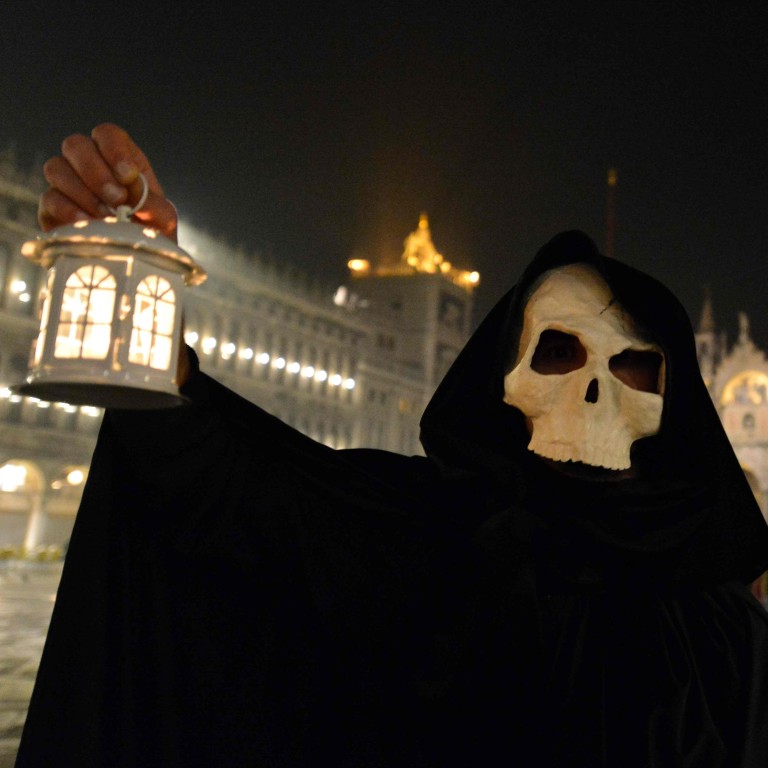 Italy, reeling from coronavirus outbreak, discovers what it's like for Chinese
Italy – which has reported 11 deaths and more than 300 cases – has locked down 11 towns amid Europe's biggest outbreak
Italians now face stricter travel measures in some places abroad, weeks after their government imposed a ban on flights to and from China
Italy was the first European Union country to ignore the World Health Organisation's (WHO) advice not to ban flights to and from China because of the coronavirus outbreak. Now, with a whole Italian region on lockdown, is Rome regretting that decision?
"I've had people ask me in the past few weeks: 'why we don't just stop the flights from China?'," the UK's Health Secretary Matt Hancock said on Tuesday.
"The Italians did that, and now they have the largest outbreak in Europe."
With more than 325 cases, including 11 fatalities, Italy's northern industrial and financial powerhouse has emerged as
epicentre of Europe's coronavirus outbreak
. And while the source of the contagion has yet to be confirmed, most of the people who have contracted the disease are Italian.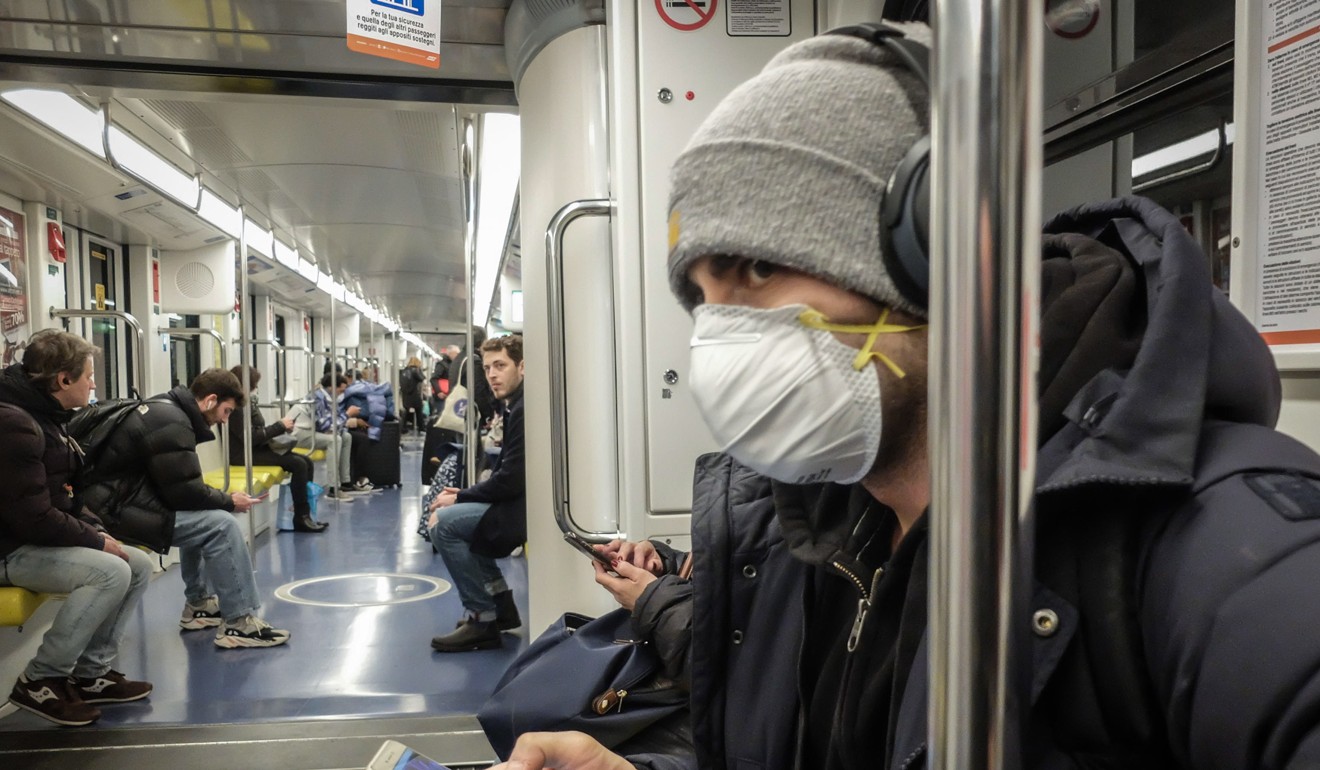 "The block on flights was not such a wise decision because at the end of the day the Italian authorities lost the ability to track the people coming back from China," said Marco Wong, a local councillor in the Tuscan town of Prato.
Due to its large textile industry, Prato has the highest concentration of Chinese migrants in Italy – and not one single reported case coronavirus, at least not yet.
"Those who wanted to enter Italy at all costs would simply change the plane ticket and enter from another country," Wong said. "I think it was really about the government showing off … to show they are being tough with this crisis."
Italy's ban on January 31, which included Hong Kong, Macau and Taiwan, was met by diplomatic protests in Beijing. The Czech government followed suit.
Outside the EU, Moscow has imposed a near blanket ban on Chinese visitors and has recommended against travel to China.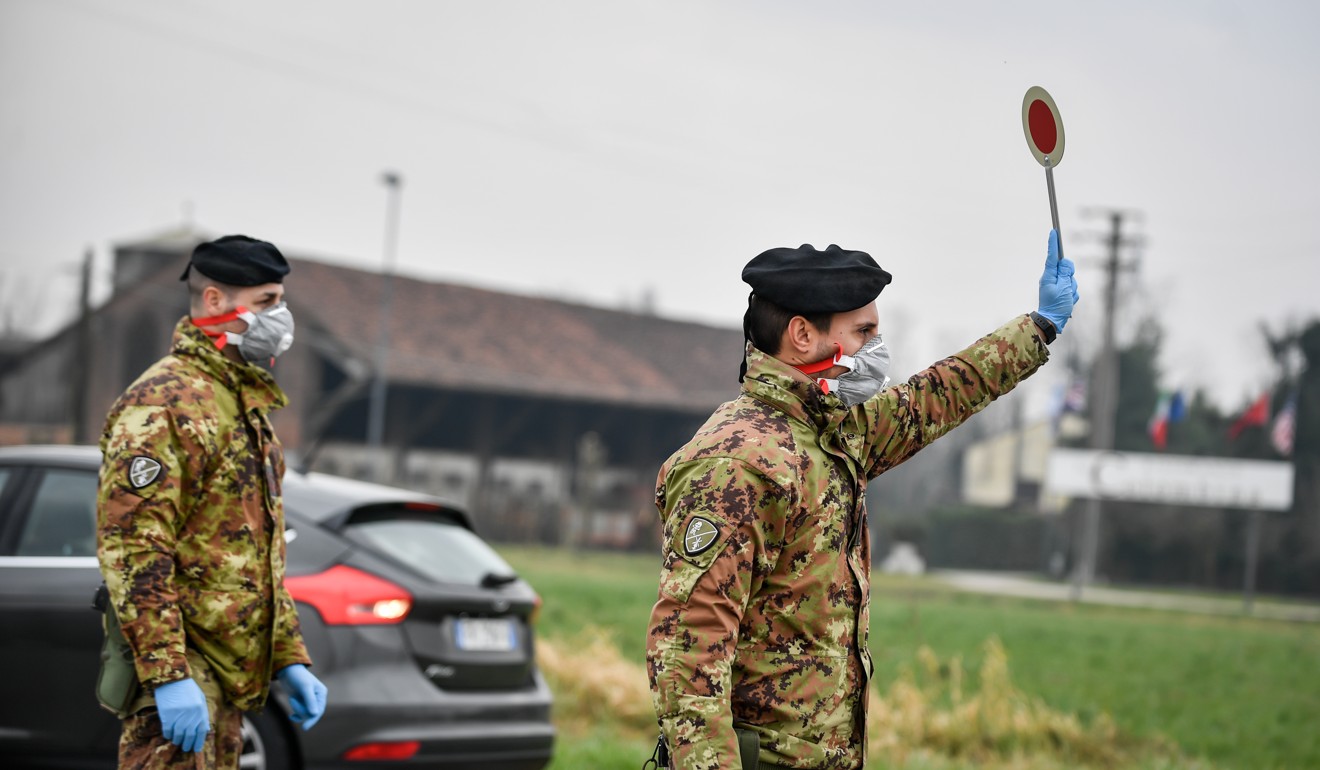 The virus has killed 2,715 people and infected over 78,064 in China, according to figures reported Wednesday. It has since spread to dozens of countries, infecting at least 2760 and killing 48, despite many governments imposing unprecedented travel bans on people coming from China. Similar flight bans have been imposed on parts of Iran and South Korea, which are both witnessing an explosion in new cases.
A racist-tinged backlash has been felt by Chinese and other Asian people worldwide because of the geographic origins of the coronavirus.
But Italy's block on flights from China seems to have dramatically backfired – and it is now the Italians who are facing travel restrictions.
"It would be unjust if foreign states imposed (travel) restrictions," said the Italian Prime Minister Giuseppe Conte Tuesday. "We cannot accept this. Our citizens can travel safely, for themselves and for others."
As he was speaking Italians arriving at Prague airport in the Czech Republic found themselves having to pass through a special gate where they were screened for a temperature.
Bulgaria, another Eastern European country suspended all flights from Milan until March 27. Further afield in the Middle East, in Iraq, Kuwait and Jordan, Italians face a total block on travel there. On Monday, Italian passengers on a plane arriving from Rome in Mauritius were told to go back to Italy or spend two weeks in quarantine.
"They were all wearing masks, and they were looking at us like we were Martians," one of the passengers, Massimo Marinoni told La Repubblica newspaper. "We weren't allowed to get off, there was a back-and-forth between the pilot, a health inspector from Mauritius and the Farnesina (the Italian foreign ministry) and then the coup de theatre – everyone except those coming from Lombardy and Veneto were allowed to get off." Forty passengers in all had to return to Italy.
Italy is also being shunned as a destination. Bosnia, Croatia, Macedonia, Serbia, Ireland, the Seychelles and Israel have all now advised against all but essential travel to the country. France and the UK are warning against all but essential travel to the most affected regions.
For now, EU health ministers have agreed not to close their borders with Italy – a decision confirmed at an emergency meeting in Rome on Tuesday.
"We agreed to keep borders open, closing borders would be a disproportionate and ineffective measure at this time," Roberto Speranza the Italian health minister, told reporters.
Under the EU's Schengen free movement treaty, member states can close borders if they pose a "serious threat to public policy or internal security". Any tightening is supposed to be a last resort, time-limited and restricted to the minimum needed to deal with the problem.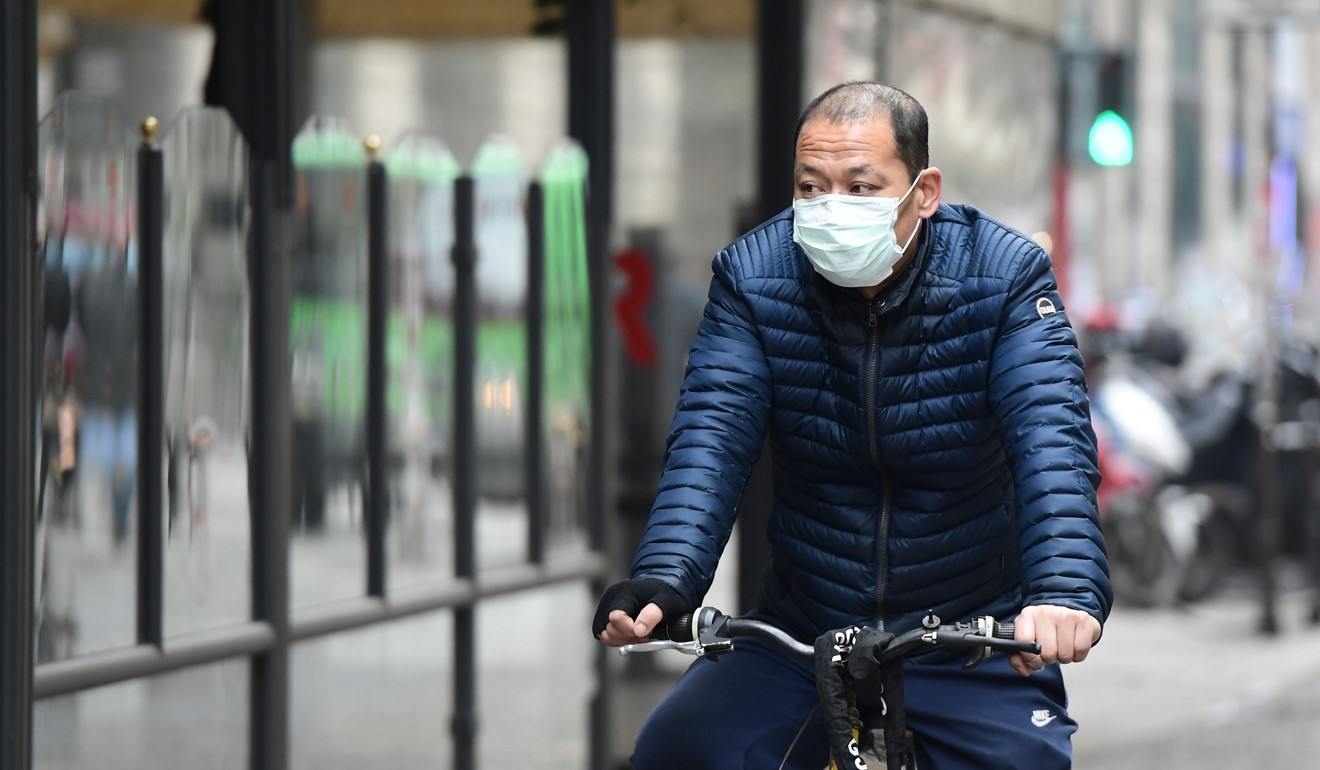 Perhaps even more disturbing for the government in Rome is the flare-up of internal regional hostilities between the country's rich north and the less wealthy central and southern parts of the country.
Italy's xenophobic Northern League leader Matteo Salvini, who was deputy leader in the populist government last year, but who is now an opponent, has sought to link the coronavirus outbreak to refugees and migrants.
But only a few years ago the League's targets were Italians from places like Sicily and Naples, whom they described as mafia-ridden and lazy along with politicians from Rome who his party called "thieves".
In the coronavirus crisis, it appears southerners now see a chance for revenge, including internal travel restrictions.
On Tuesday, health authorities in the central eastern Italian region of the Molise ordered all people travelling there from the northern corona "hotspots" to "report their present in the territory to the local authority which will implement the appropriate measures to prevent the spread of the virus.
"Just like the Chinese, Molise bans Veneto and Lombardy coronavirus also leads to this," screamed the right-wing Venetian online publication Il Rovigo. The irony was not lost on the hundreds of thousands of poor people from the earthquake-ridden district who have migrated to the north over the years in search of work.
A sign saying: "We don't rent to northerners" went viral on Italian social media in what has been dubbed by the Italian press "the revenge of southerners".
Further south, on the thermal spa island of Ischia, off the coast of Naples, local authorities issued a decree prohibiting the disembarkation of people from Lombardy and Veneto as well as Chinese from Hubei and Wuhan. The Naples prefecture overruled the ban, to the relief of local hotel owners who rely on wealthy Milanese and Chinese tourists.
Additional reporting by Agence France-Presse
Correction: an earlier version of this story incorrectly referred to Italy's prime minister as Paolo Conte
This article appeared in the South China Morning Post print edition as: Italy faces renewed criticism for its block on China flights