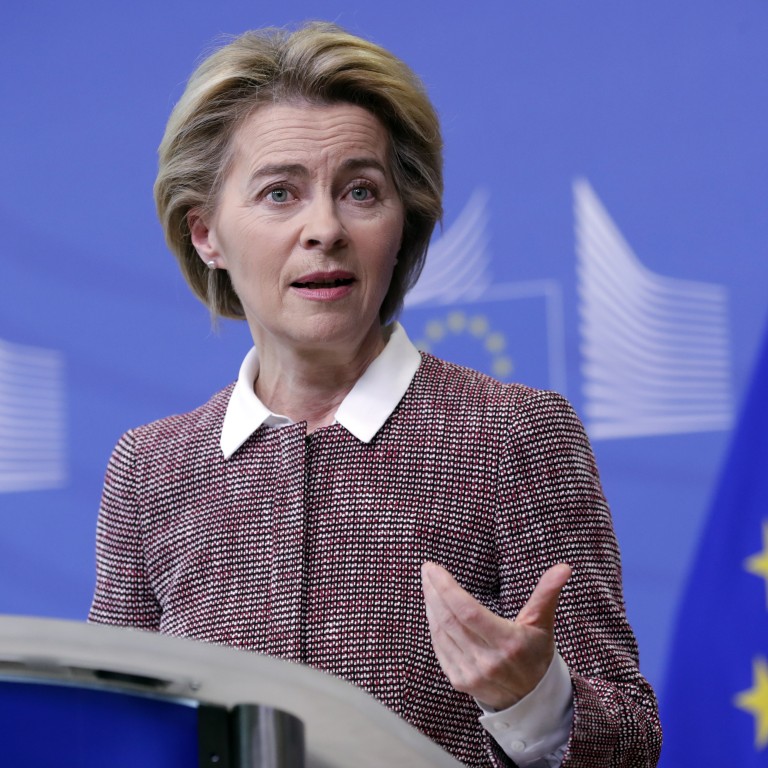 EU watching migrant surge from Turkey to Greece and Bulgaria 'with concern'
Thousands of migrants and asylum seekers have massed at Turkey's border trying to enter EU member states
The EU is watching "with concern" the sudden migrant surge from Turkey to Greece and Bulgaria and stands ready to deploy its Frontex border guard agency to respond, Commission chief Ursula von der Leyen said Saturday.
She tweeted that "our top priority at this stage is to ensure that Greece and Bulgaria have our full support".
Since Friday, thousands of migrants and asylum seekers have massed at Turkey's border trying to enter EU member state Greece after Turkish President Recep Tayyip Erdogan said he would no longer stop them.
Greek police have clashed repeatedly with the migrants to prevent them entering.
The development recalled the refugee crisis the EU struggled with five years ago when around a million asylum seekers, most of them from Syria, entered the bloc before a 2016 deal was struck with Turkey to restrict their flow.
Erdogan's decision to "open the doors" followed air strikes in Syria on Thursday that killed dozens of Turkish troops there. The Turkish president has been trying since then to coax Nato allies – many of which are EU member states – to come to his assistance militarily.
Von der Leyen said she and European Council President Charles Michel were in "permanent contact" with the leaders of Greece and Bulgaria.
The European Commission and the European Council "have been following closely and with concern the situation at the EU external borders with Turkey," she tweeted.
A European Commission spokesman told AFP that no member state had sent notification of intention to close its borders in the internal Schengen zone in the EU. Several countries did that back in 2015 to impede entry by asylum seekers trying to move from Greece to wealthier northern EU countries.
The spokesman also said there was no change to the Commission's position that it expected Turkey to remain committed to the 2016 deal.
Since the 2015 migration crisis, the EU has aimed to beef up its response to asylum seekers.
It has started recruiting personnel to reinforce Frontex, but its goal of having a 10,000-strong uniformed force able to respond to such emergencies is still years away. The agency did not immediately respond to an AFP request for comment on its response to the situation on the Greek border.
The EU is also assisting Greece in developing migrant camps on islands close to Turkey that are designed to act as screening centres but which have become badly overcrowded.
A deeper effort to reform EU policy on asylum seekers has made no headway, stalled by the refusal of some eastern and northern member states to take in a share of migrants in order to ease Greece's burden.