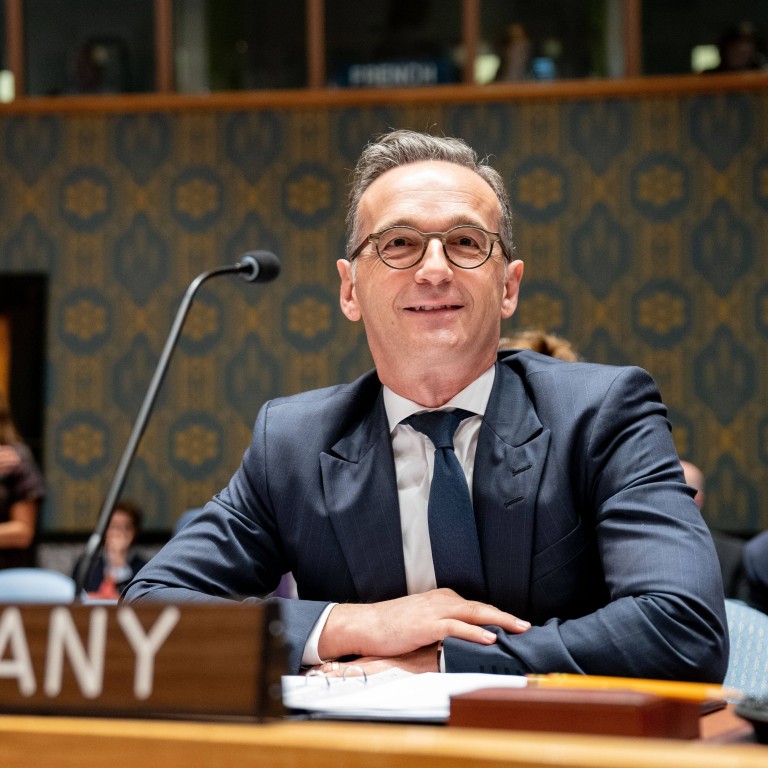 EU urged to 'speak with single voice' against China's national security law
The Hong Kong issue arises as the European Union urges Beijing to finalise an investment agreement with the 27-member bloc
Another EU official says Europe is facing dire threats if China's technological advancement goes unchecked
Germany's foreign minister has called on all 27 countries in the European Union to "speak with a single voice" and unite against China's imminent national security law for Hong Kong.
The move comes as the bloc's foreign policy and competition chiefs on Monday asked for "assertive" measures on Beijing's trade practices, with one of them calling China's technological supremacy a "matter of survival" for Europe.
The Hong Kong issue arises at the same time the EU is urging China to finalise an investment agreement with Brussels. Under the treaty, China will open up its market to European firms. But the talks have progressed slowly, as China is reluctant to make concessions on state-owned enterprises.
Outlining the German presidency of the EU Council, starting in July, Berlin's foreign minister Heiko Maas made no mention of the agreement, which the two sides said should be finalised by the end of the year. Instead, Maas made reference to China's action in Hong Kong, a day before the National People's Congress is expected to pass the security law.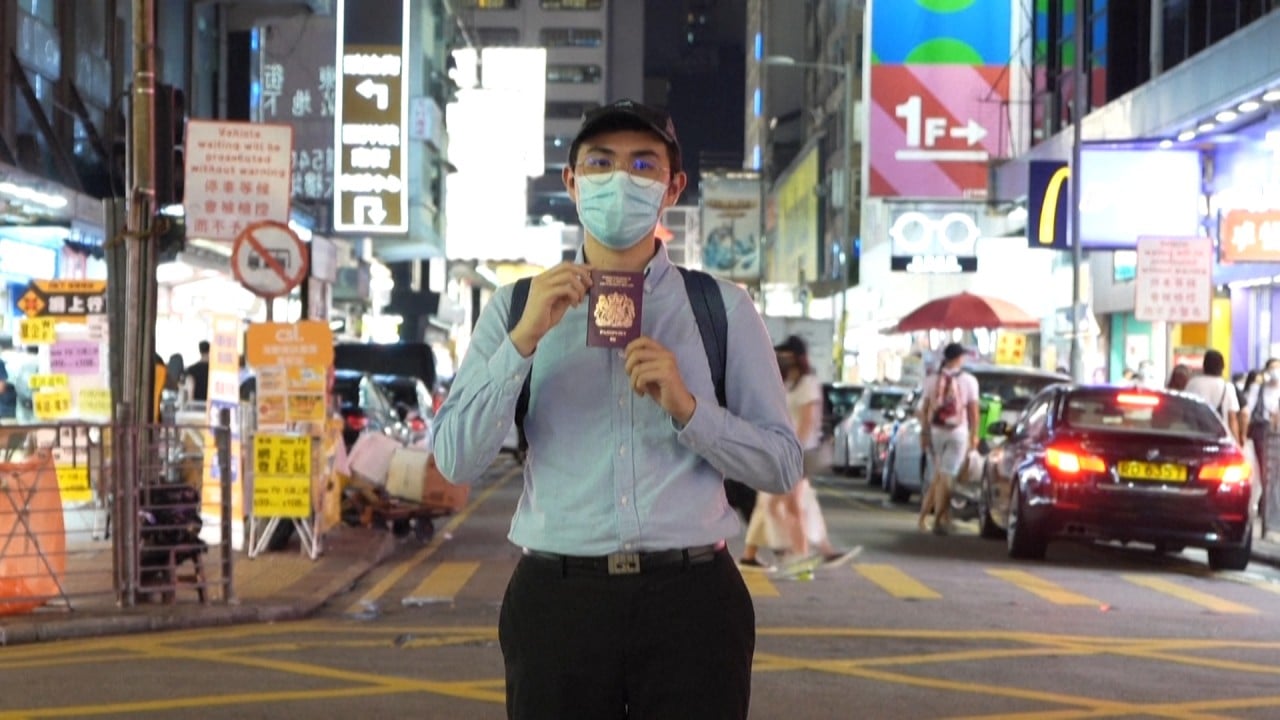 03:08
Hongkongers fearing national security law see BN(O) passports as sign of hope
Hongkongers fearing national security law see BN(O) passports as sign of hope
It is "indispensable for Europe to speak with a single voice to China," Maas told a conference at the European Council of Foreign Relations, a think tank. "This is all the more important now, given the need to investigate the pandemic and the increasingly robust action taken by China in Hong Kong and its neighbourhood."
"For this reason, too, we should reschedule the EU-China summit as soon as possible," he said.
The meeting was supposed to take place in September, but German Chancellor Angela Merkel earlier announced that it would be postponed indefinitely because of the coronavirus pandemic.
In an interview with major European newspapers over the weekend, Merkel made a similar point by calling for a common European approach to China.
"The summit is forcing us to develop a joint European position vis-à-vis China. That is no easy task. We should develop a policy that reflects our interests and values," Merkel said, according to a transcript of the interview as published in The Guardian. "After all, respect for human rights, the rule of law and our concerns about the future of Hong Kong stand between China and ourselves and are addressed openly."
Maas said the global health crisis also illustrated the problem of Europe's overreliance on Asian supply chains.
"The fact that Europe now imports almost 90 per cent of all medicines the WHO considers essential from China or India illustrates where action is needed," he said, referring to the World Health Organisation.
"Or just think of 5G, storage and information technologies, logistics, energy and the natural resource sector," he added.
His EU counterpart, High Representative for Foreign Affairs Josep Borrell, shed light on the threat facing Europe if China's technological advancement went unchecked.
"China is taking advantage of the industrial revolution of the future because they know very well that they were humiliated by the West when the West discovered this steam machine," Borrell said in another session at the same think tank's event.
"And the steam machine of the future, they are fighting very hard to be the master of them. So we have to be assertive because it's a matter of survival for us – a matter of survival, not from the military point of view, but today the power is not just about who fights the better, but who controls technology, military and civilian."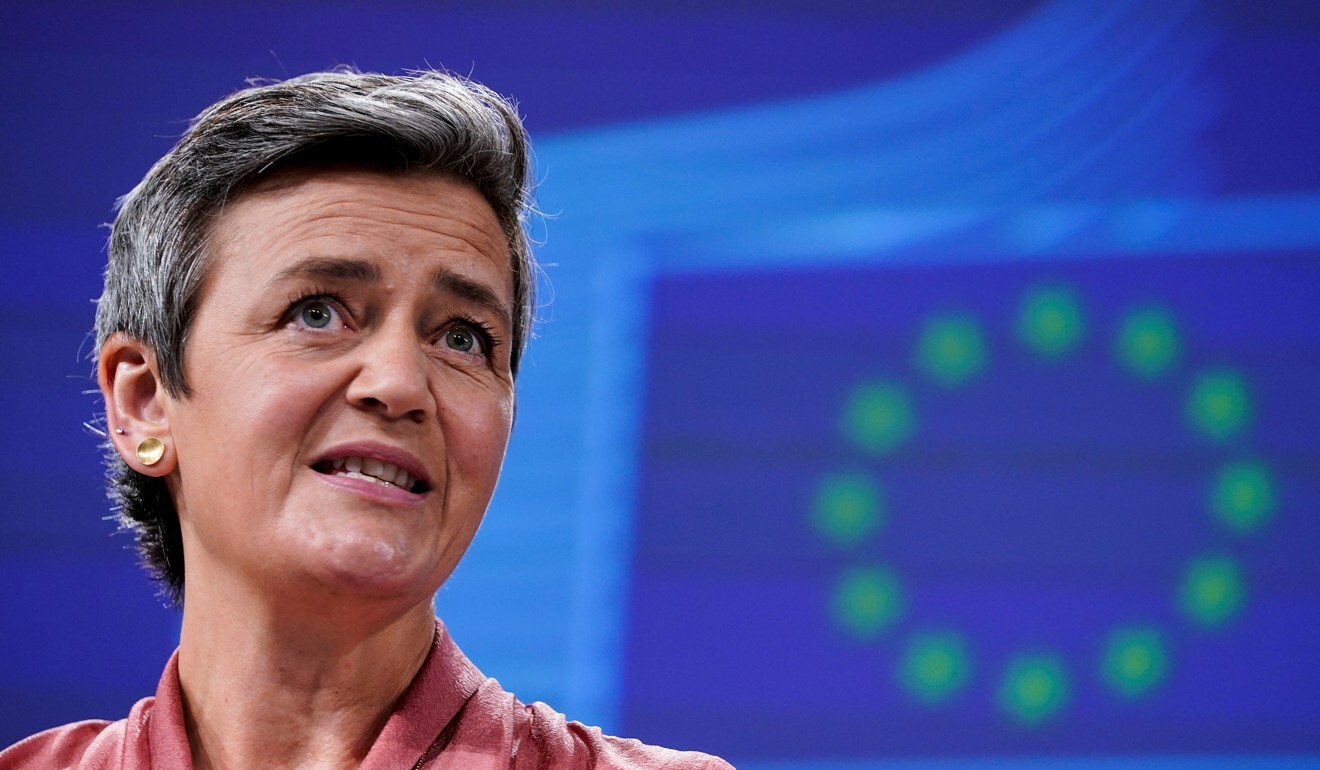 Borrell's idea of setting up a transatlantic dialogue on China was approved by US Secretary of State Mike Pompeo last week, despite the EU's scepticism over siding too closely with Washington.
A joint think tank report published on Monday said such a transatlantic partnership should focus on seven areas, including trade and investment concerns; China's technology challenge; the Belt and Road Initiative; human rights in China; China's influence activities; China and global governance; and challenges in the security arena.
"Engagement can no longer be the only paradigm in framing policies towards China," according to the report published by the Asia Society's Centre on US-China Relations, the Bertelsmann Stiftung and the George Washington University China policy programme.
Already, the EU has been focusing on the trade aspect. Margrethe Vestager, executive vice-president of the European Commission, who is responsible for anti-competition policy, said on Monday that China's state-owned enterprises would have to abide by EU rules.
"It cannot be that European businesses would have to compete against bidders who have foreign taxpayers picking up their bills," she said.
"It's, I think, about being more assertive and recognising some of the competitive strengths of European businesses being able to compete on their own merits, while at the same time saying, now we want to see this competition [not] being rigged because of foreign subsidies," she said in her remarks.
Under the EU's latest proposal, unveiled earlier this month, non-EU firms seeking to buy a stake of more than 35 per cent in an EU company with a turnover of more than €100 million (US$112 million) would have to tell the commission if they have received more than €10 million in state aid.
Failure to do so could lead to fines or a veto of the deal, and the buyers could have to sell assets to make up for any unfair advantage gained.
Companies already present in the EU could be forced to report foreign subsidies to the commission if they exceeded €200,000 over three years.