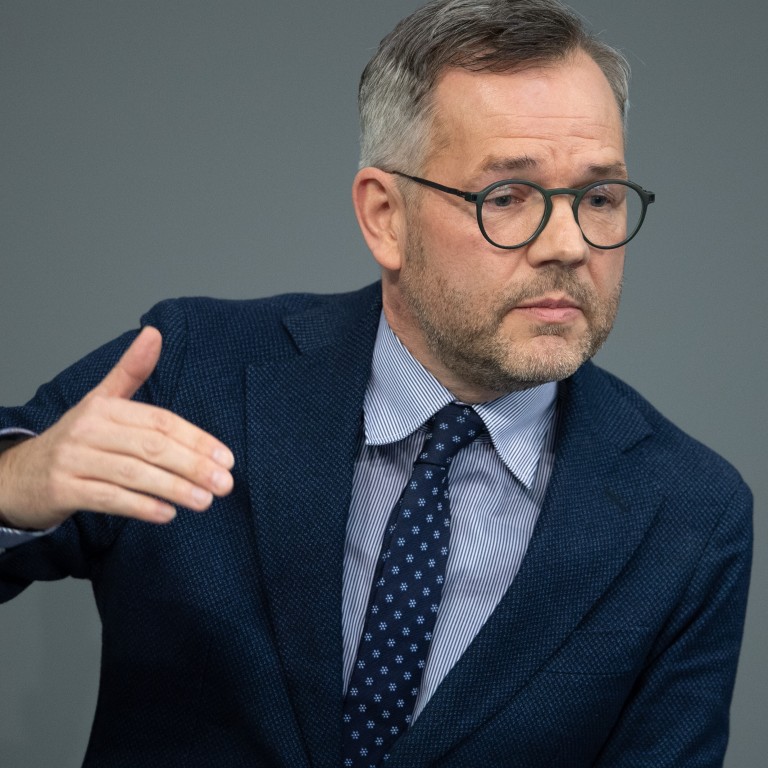 German minister Michael Roth urges EU to resist China's 'divide-and-rule tactics'
China described as a systemic rival that has 'unfortunately' challenged Europe's 'foundation of values'
Hong Kong called an 'acid test' and reliance on Huawei for 5G mobile equipment also is questioned
There will be "no business as usual" between the European Union and China following the assertive political moves on Hong Kong, Germany's Europe minister has warned, urging fellow EU nations not to "be afraid to lock horns" with Beijing.
In a critical assessment of China's recent manoeuvres, Michael Roth also signalled that Berlin would make it a priority this year to step up the 27-nations' capability to resist Beijing's divide-and-rule tactics within the bloc.
Roth, the second most senior official in the federal foreign office, questioned EU countries' reliance on China's Huawei Technologies, saying they should "first and foremost" consider European suppliers of 5G mobile equipment.
In language that is likely to infuriate China, the German minister referred to China by its autocratic political structure, casting it as a systemic rival that has "unfortunately" challenged Europe's "foundation of values".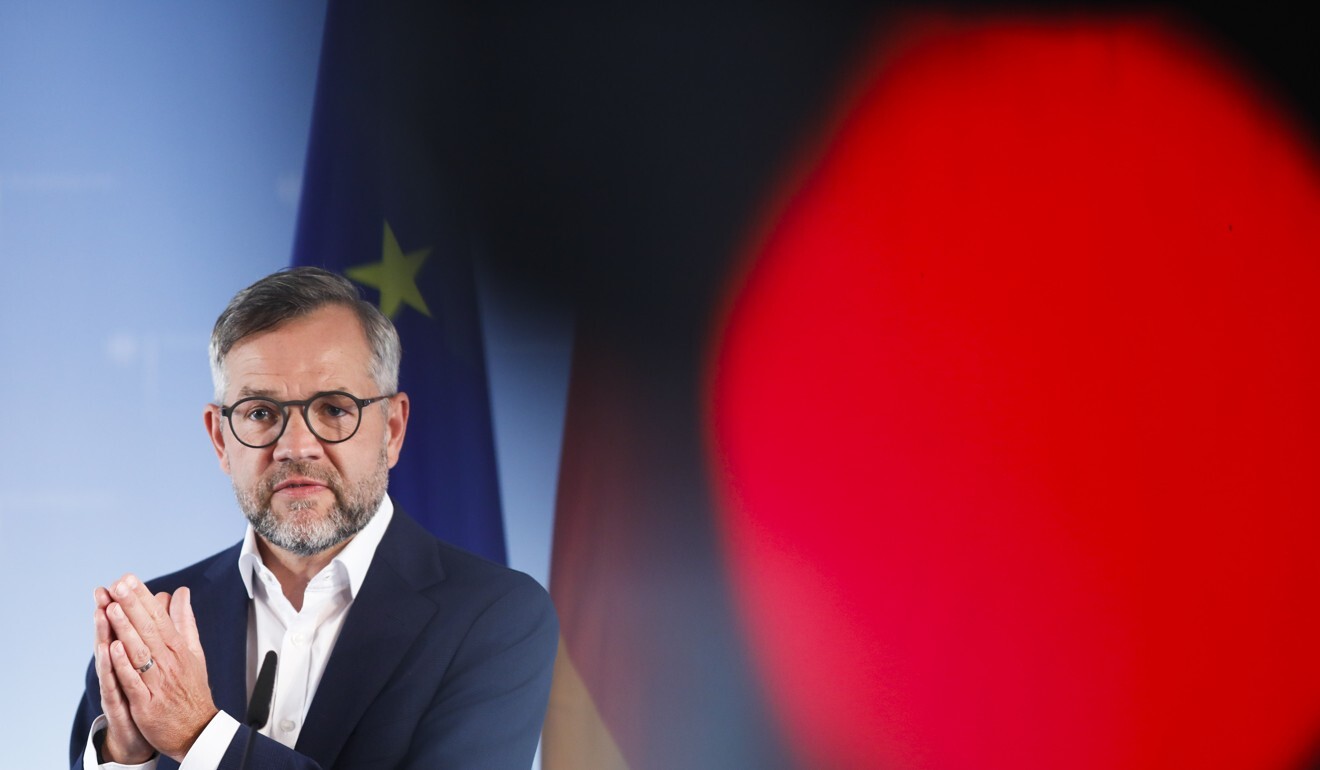 "The leadership of the authoritarian, one-party state passes up no opportunity to drive a wedge between the EU member states and weaken them," Roth said. "It compromises our credibility and weakens us all if individual members are prepared to undermine European human rights policy for the sake of a supposedly lucrative bilateral 'deal' with China."
Roth has not named those countries, but Greece has previously blocked critical statements against Chinese military activities in the South China Sea, while Hungary reportedly sought to tone down EU's opposition to recent developments in Hong Kong.
He made the remarks in a China-focused opinion article on German news magazine Der Spiegel, a rare move given his primarily European portfolio. China-related topics are usually handled by Foreign Minister Heiko Maas.
Roth weighed in on China's imposition of a sweeping national security law in Hong Kong, which has prompted the EU to impose an arms embargo against the city.
"In Hong Kong, China is currently showing how uncompromisingly it is prepared to assert its claim to power," Roth said. "After close consultation with the EU member states, Germany has decided to suspend its extradition agreement with Hong Kong."
That decision, he said, carried a "crystal-clear" message to Beijing: "There will be no 'business as usual' as far as the EU is concerned. Hong Kong will also be the acid test for China's credibility as a reliable international partner."
He also called on China to deliver "swift results" after seven years of talks over an EU-China investment agreement.
"We urgently need more European action in our dealings with China. A consistent 'Team Europe policy' is long overdue," he said. "This is a priority of Germany's [2020] presidency of the Council of the European Union, during which we bear a particular responsibility."
EU nations "must not be afraid to lock horns when it comes to difficult issues such as human rights, security and technology" Roth said. "In our direct dealings with Beijing, we can and must clearly and unambiguously articulate our interests and cultivate robust cooperation with a view to solving common problems."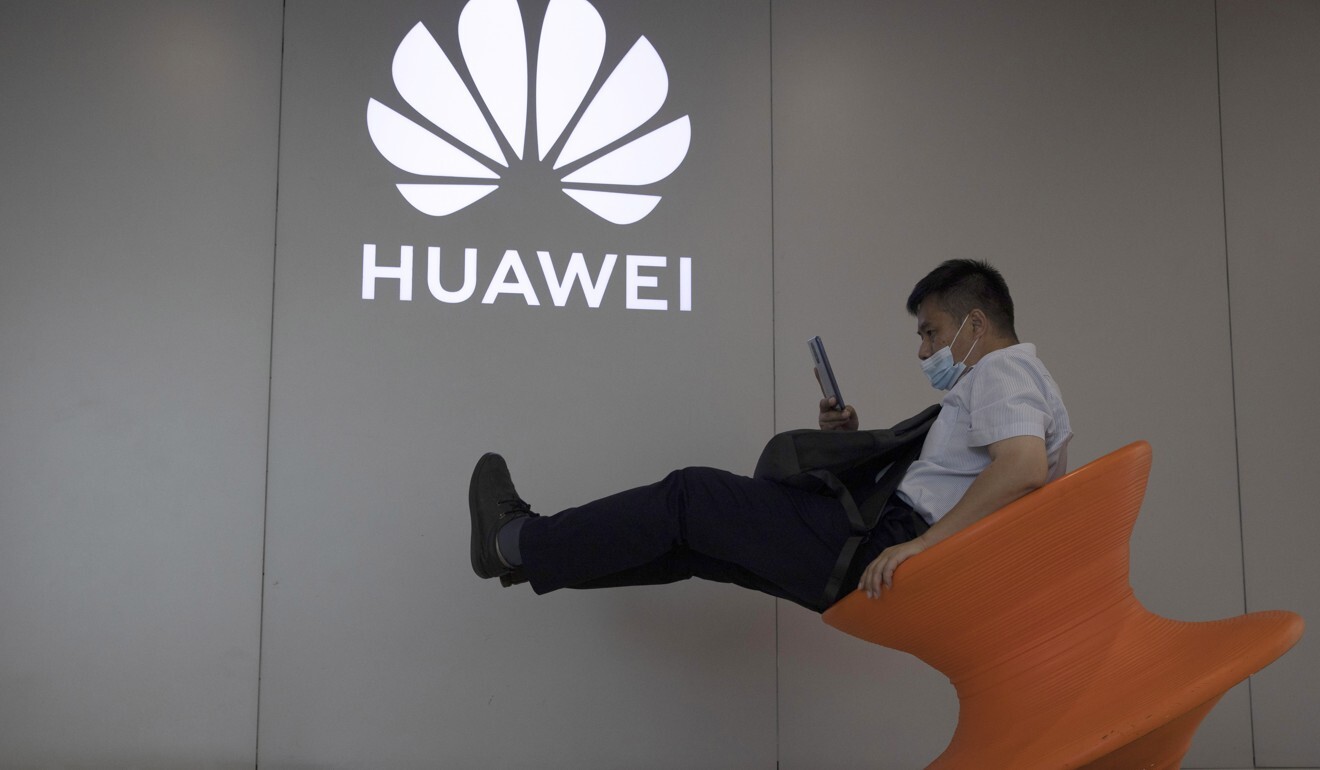 The EU has stepped up its response to China this year, following what it said was a lack of transparency in the beginning phases of the coronavirus outbreak, which has taken more than 200,000 lives in Europe.
Relationships deteriorated further as China was seen by Brussels as slow in delivering promises necessary to clinch an investment agreement, and as Beijing imposed a sweeping national security law in Hong Kong.
While Chancellor Angela Merkel and other officials in the Christian Democratic Union have faced criticism for taking a soft stance on China, the junior coalition partner, the Social Democratic Party – to which Maas and Roth belong – has adopted a tougher line.
In Switzerland, which is not part of the EU, foreign minister Ignazio Cassis also sent a warning to China's increasingly assertive leaders.
"We are seeing China stray from the path of openness," he told the SonntagsBlick weekly. "If China sticks to its new course, the Western world will react more decisively."
"If China abandons the 'one country, two systems' principle in the case of Hong Kong, it also affects many Swiss companies that have invested there," said Cassis.
He said that in 70 years of relations with China, Switzerland had established a "constructive but critical" relationship with Beijing.
"The rule of law and human rights have always been part of our dialogue," he said.
Cassis added: "Now we realise that the story is more turbulent than we thought. Human rights violations are on the increase. We want to protect these rights."
Additional reporting by Agence France-Presse
This article appeared in the South China Morning Post print edition as: EU urged to resist Beijing's divide-and-rule tactics