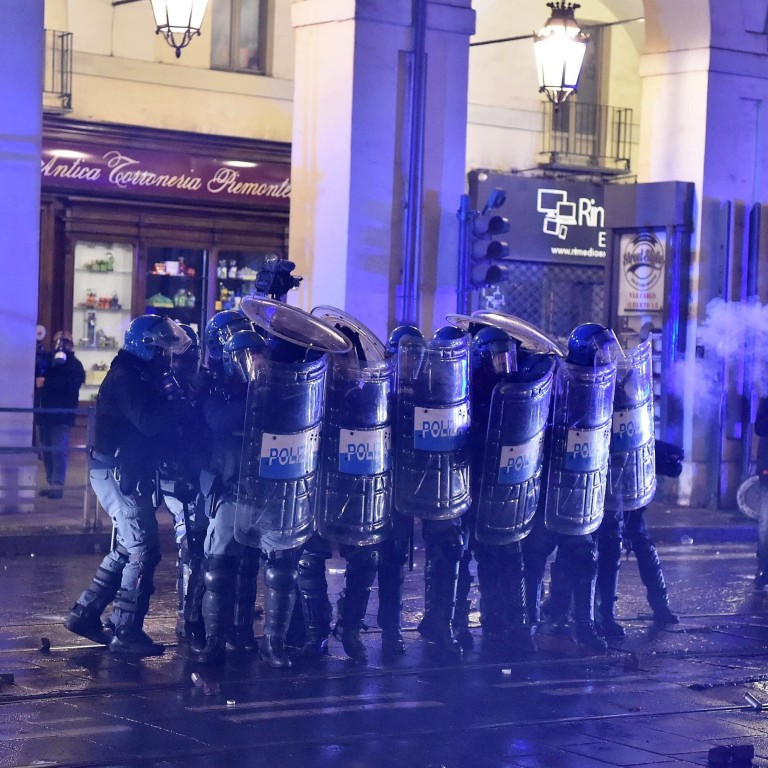 Coronavirus: Italy rules spark protests as WHO warns of 'pandemic fatigue'
Protesters turn out in Italian cities to vent anger over latest Covid-19 rules
WHO chief says of pandemic fight: 'We cannot give up'
The head of the
World Health Organization
(WHO) has warned against "pandemic fatigue" as the number of coronavirus cases around the world spikes and hospital beds fill up.
"Many countries in the northern hemisphere are seeing a concerning rise in cases and hospitalisations," WHO Director General Tedros Adhanom Ghebreyesus told reporters in Geneva on Monday.
"Intensive care units are filling up to capacity in some places, particularly in Europe and North America."
More than 43 million people around the world have tested positive for the novel coronavirus since the pandemic began and more than 1.1 million people have died of Covid-19, the disease it causes.
Tedros said he understood the "pandemic fatigue" that people were feeling as a result of lockdowns.
"Working from home, children being schooled remotely, not being able to celebrate milestones with friends and family or not being there to mourn loved ones – it's tough and the fatigue is real," he said.
But, he said: "we cannot give up … Leaders must balance the disruption to lives and livelihoods with the need to protect health workers and health systems as intensive care fills up."
His comments came as thousands of Italian protesters angry over new restrictions clashed with police in cities.
They also came a day after US President Donald Trump's chief of staff Mark Meadows told CNN that the administration's focus had
moved to mitigation
, not stamping out the virus.
"We're not going to control the pandemic. We are going to control the fact that we get vaccines, therapeutics and other mitigations," Meadows said, comparing the more deadly Covid-19 to the seasonal flu.
However Trump denied hat he was giving up on fighting the spread of the virus, insisting, despite a new surge in infections, the pandemic was in retreat.
"I'm not," Trump said, when asked about his opponent Joe Biden's charge that he is abandoning attempts to control the pandemic.
"We're absolutely rounding the corner," he told reporters in Pennsylvania where he was giving three rallies.
The United States remains the hardest-hit country on the planet, with more than 225,000 dead and cases rapidly spiking. On Saturday it set a daily record for new Covid-19 cases for the second straight day, at nearly 89,000, with a further surge expected as cold weather arrives.
WHO emergencies chief Michael Ryan voiced particular concern about the situation in Europe, which in the past week accounted for 46 per cent of global cases, and nearly a third of global deaths.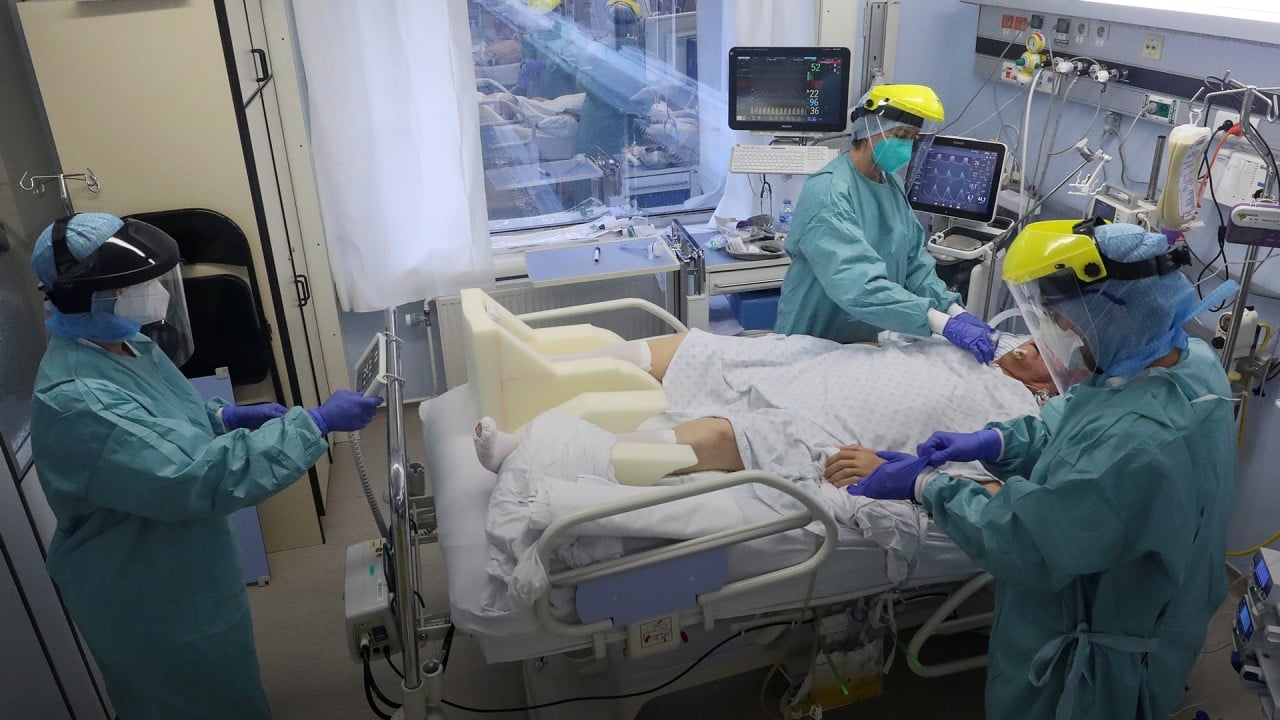 03:05
Global coronavirus cases pass 40 million mark as infection rates rebound in the US and Europe
Global coronavirus cases pass 40 million mark as infection rates rebound in the US and Europe
"There's no question that the European region is an epicentre for disease right now," Ryan said.
Maria Van Kerkhove, the WHO's technical lead on the pandemic, also voiced concern about rapidly filling intensive care units.
"In many cities we're seeing beds filling up too quickly, and we're seeing many projections saying the ICU beds will reach capacity in the coming days and weeks," she told Monday's briefing.
The Czech Republic said it would impose a nighttime curfew, mimicking measures already introduced in France and Spain, Slovenia imposed border closures, while even Norway, with one of Europe's lowest infection rates, tightened its rules on social gatherings.
Spain's top virus expert, Fernando Simon said that the "evolution (of new infections) is fast" and likely to continue this way over the next few weeks.
France was also bracing for harsher measures with President Emmanuel Macron set to gather his top ministers to review efforts to curtail the outbreak after the number of daily cases topped 50,000 for the first time at the weekend.
Anger was growing in Italy after Prime Minister Giuseppe Conte's decision to close restaurants and bars from 6pm and shut all theatres, cinemas and gyms for a month.
In Milan on Monday night, several trams were vandalised and bins were set on fire, while anti-riot police fired tear gas at groups of young people throwing glass bottles and other projectiles, with similar scenes found in neighbouring Turin and in southern Naples.
Russian authorities on Tuesday ordered people across the country to wear facemasks in some public places and asked regional authorities to consider shutting bars and restaurants overnight after a surge in cases.
The authorities have said they will not repeat the total lockdowns imposed across the country earlier this year.
Russia had reported 1,547,774 infections, the world's fourth largest case load after the United States, India and Brazil.
The central England city of Nottingham was the latest part of country to be put under tightened restrictions as part of a three-tier system to slow the spread of the virus.
The news came as Britain announced 102 new deaths. Its official total is almost, 45,000, the highest toll in Europe.
DPA, Agence France-Presse and Associated Press
This article appeared in the South China Morning Post print edition as: WHO chief warns against 'pandemic fatigue' amid spike