BBC
Get more with myNEWS
A personalised news feed of stories that matter to you
Learn more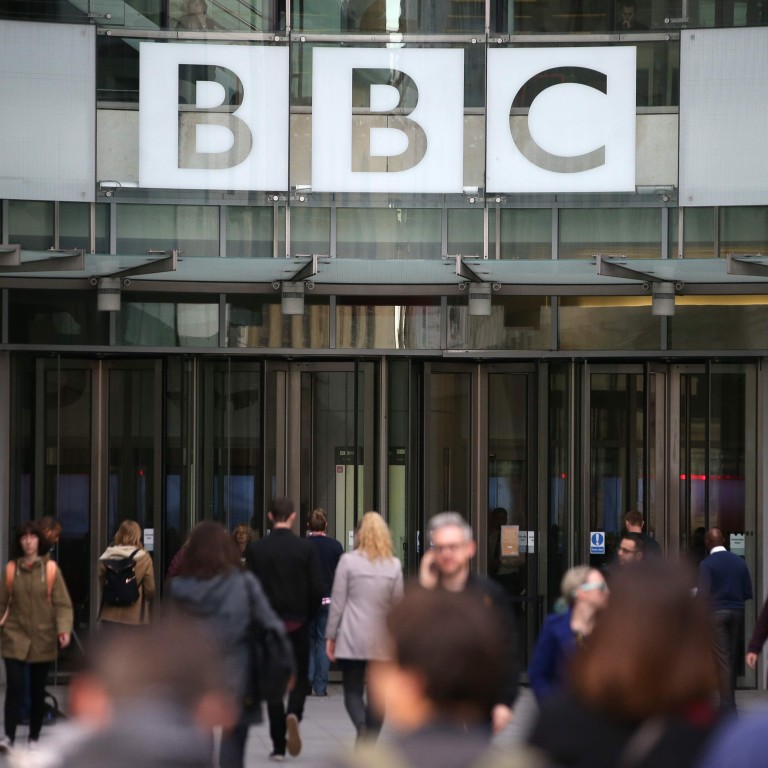 China bans BBC World News, saying it 'seriously violated' Chinese media regulations
British Foreign Secretary Dominic Raab called Beijing's move 'an unacceptable curtailing of media freedom'
Hong Kong's public broadcaster RTHK said it would suspend the relay of BBC World Service and BBC News Weekly on Friday 11pm, citing China's decision
The British Broadcasting Corp's World News has been taken off the air in
China
following the UK's removal of Chinese state-backed broadcaster CGTN's licence last week.
BBC reports on China violated regulations that news bulletins should be "truthful and fair", China's National Radio and Television Administration said in a statement early on Friday in Beijing.
Britain's Foreign Secretary Dominic Raab said in a Twitter post that the decision represented an "unacceptable curtailing of media freedom" and that it would damage China's reputation.
"We are disappointed that the Chinese authorities have decided to take this course of action," a BBC spokeswoman said by email. "The BBC is the world's most trusted international news broadcaster and reports on stories from around the world fairly, impartially and without fear or favour."
"We stand by our journalism and totally reject accusations of inaccuracy and ideological bias," the BBC said in a statement. "Our journalists have reported stories in mainland China and Hong Kong truthfully and fairly, as they do everywhere in the world."
Meanwhile, Vodafone Germany said it had suspended distribution of CGTN on its cable services after authorities had withdrawn a licence for its airing.
The operator said in a statement on Friday that it hoped to resume distribution, but needed a valid licence to do so.
"We are currently in discussions regarding the withdrawal of the licence both with regional media authorities and the broadcaster's representatives in order to clarify the legal situation," the company said.
Ofcom said it removed CGTN's British licence because the holder did not have editorial control. CGTN had asked for its licence to be transferred to an entity called China Global Television Network Corp, but "crucial information" was missing from the application.
The new owner would have been disqualified from holding a license as it would be controlled by a body ultimately directed by the Chinese Communist Party, Ofcom said.
Additional reporting by Reuters