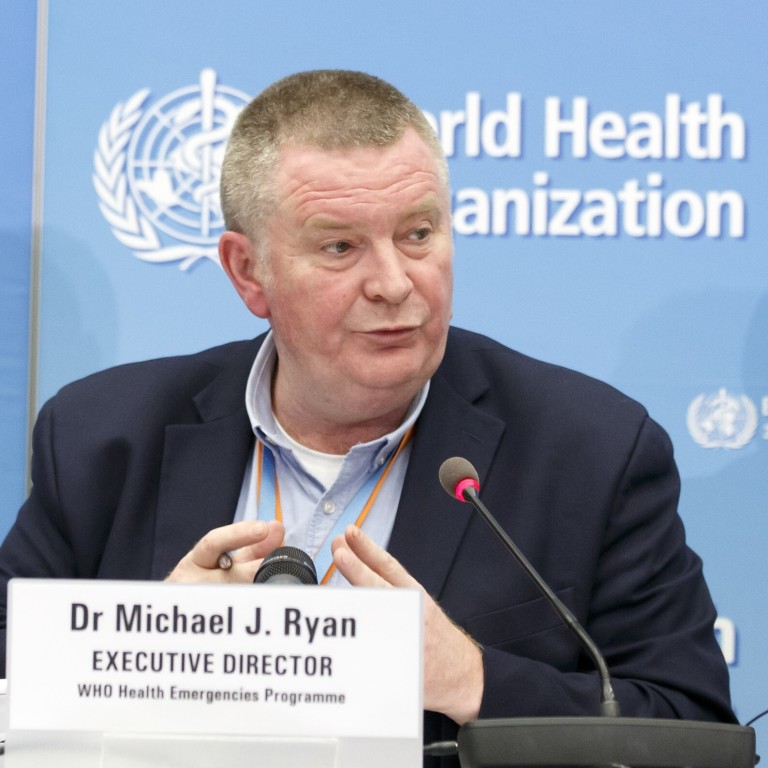 WHO says coronavirus pandemic unlikely to end this year, as Covax details vaccine roll-out
The World Health Organization's Michael Ryan said the focus should be on reducing transmissions to bring an end to hospitalisations and deaths
The Covax Facility will distribute 238 million Covid-19 vaccines by the end of May, with Pakistan, Nigeria and Indonesia among the biggest recipients
"I think it will be very premature and unrealistic to think that we are going to finish with this virus by the end of the year," Michael Ryan, director of the WHO's health emergencies programme, said at a briefing on Tuesday.
"What we can, if we are smart, finish with is the hospitalisation and the deaths and the tragedy associated with this pandemic," Ryan added.
The WHO's focus at present was to keep transmissions as low as possible and vaccinate more people.
The situation regarding the delivery of
vaccine doses
had already improved compared to 10 weeks ago, Ryan said, although there were "huge challenges" in distributing them and the virus still had the upper hand.
"If the vaccines begin to impact not only on death and not only on hospitalisation, but have a significant impact on transmission dynamics and transmission risk, then I believe we will accelerate towards controlling this pandemic," Ryan said.
The number of new cases of Covid-19 rose by 7 per cent worldwide, last week, the WHO said later on Tuesday.
This is the first increase following a fall in case numbers over the past six weeks.
In the last week of February, 2.6 million cases were reported to the UN agency in Geneva in the last week of February.
The increase could be due to new and more contagious strains of the virus, the WHO said, citing easing of rules and fatigue with regulations as other possible causes.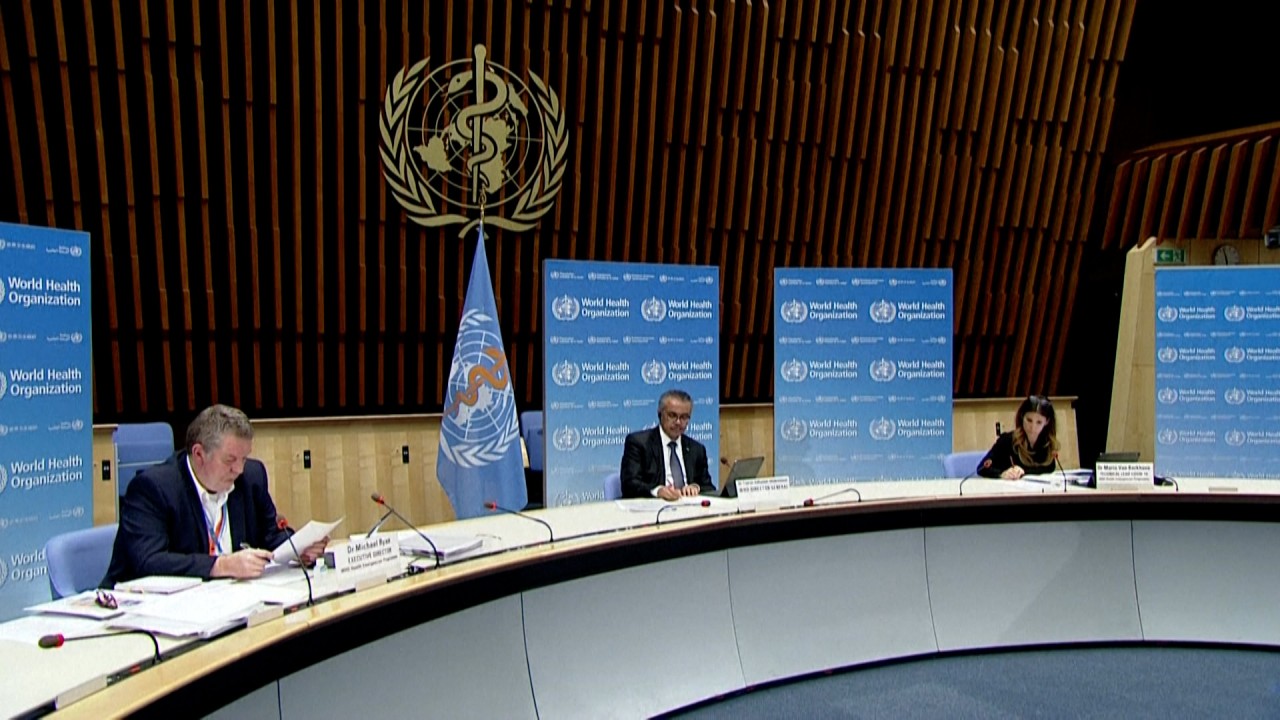 01:29
'Unrealistic' to expect Covid-19 crisis to be over in 2021, WHO official says
'Unrealistic' to expect Covid-19 crisis to be over in 2021, WHO official says
The Middle East saw the largest rise of 14 per cent, followed by 9 per cent in Southeast Asia. Case numbers also rose by 9 per cent in Europe and by 6 per cent in the Americas.
In contrast, nearly a quarter fewer cases were reported in Africa compared to the week before. Likewise case numbers fell slightly in the Western Pacific region including East Asia and Australia.
The WHO emphasised that vaccines do not provide immunity immediately but need several weeks before they become effective, and noted it would take even longer to protect whole populations. That means testing, contact tracing, social distancing, masks and other hygiene measures remain critical.
COVAX ROLL-OUT
Meanwhile the Covax Facility, aimed ensuring equitable access to
Covid-19 vaccines
, on Tuesday outlined plans to deliver to 142 countries and territories by May 31, in its first wave of distribution.
Pakistan, Nigeria and Indonesia will be among the biggest recipients of free vaccines before June – more than 10 million doses each. Some 238.2 million doses will be distributed around the world by the end of May through the programme.
Though vaccination campaigns have gathered pace globally, most injections have been administered in wealthier countries while many nations have yet to receive a single dose.
The five biggest confirmed recipients are Pakistan (14,640,000 doses), Nigeria (13,656,000), Indonesia (11,704,800), Bangladesh (10,908,000) and Brazil (9,122,400). They are followed by Ethiopia (7,620,000), the Democratic Republic of the Congo (5,928,000), Mexico (5,532,000), Egypt (4,389,600) and Vietnam (4,176,000). Iran, Myanmar, Kenya and Uganda are also in line for more than three million doses each.
Overall by the end of May, India is likely to be the biggest recipient of Covax doses, but its allocation was not finalised before the publication of the distribution list on Tuesday.
The Pacific island nation of Tuvalu is meanwhile set to receive the smallest number of doses at 4,800, followed by Nauru and Monaco with 7,200 each.
Ghana received the first flight of Covax AstraZeneca doses on February 24 – and President Nana Akufo-Addo publicly took the first shot on Monday. He said it was "imperative" that Africa develops its own vaccine production capacity to facilitate easy and affordable access to doses.
Covax is co-led by the World Health Organization (WHO), the Gavi vaccine alliance, and the Coalition for Epidemic Preparedness Innovations. The scheme is aiming to distribute enough doses to vaccinate up to 27 per cent of the population in the 92 poorest taking part economies by the end of the year, with at least 1.3 billion doses intended to go their way.
"Covax's mission is to help end the acute phase of the pandemic as soon as possible," said Gavi chief executive Seth Berkley.
Any vaccine being rolled out through Covax requires the WHO seal of approval – so far given to just the Pfizer and AstraZeneca jabs. Novavax will provide 1.1 billion Covid-19 vaccine doses to Covax, while the facility has also signed deals with Sanofi-GSK, and with Johnson and Johnson.
Some 198 countries and territories are taking part in Covax, though not all are in the first wave of distribution. For the 92 lower- and lower-middle income economies in the scheme, funding is covered through donations.
For richer countries, buying into Covax's bulk purchases operates like a backup insurance policy for their own direct deals with vaccine producers.
Some wealthy countries were on the distribution list, with South Korea in line for 2.2 million doses, Canada 1.6 million, Saudi Arabia 1.5 million, Singapore 245,000 and New Zealand 211,000.