Ukraine
Get more with myNEWS
A personalised news feed of stories that matter to you
Learn more
Ukraine to nationalise jet engine maker Motor Sich as Chinese investors seek damages
Jet engine maker has strategic importance to Ukraine national security
Chinese firms have acquired in recent years a 75 per cent stake in company
Ukrainian authorities announced Thursday they plan to nationalise Motor Sich, an aircraft engine manufacturer majority-owned by Chinese companies.
The move will likely raise tensions with Beijing, but be welcomed by Kiev's key ally Washington, which recently blacklisted a Chinese investor.
"The decision has been taken to return Motor Sich to the Ukrainian people," Oleksiy Danylov, the head of the national security and defence council, said following a meeting of the body.
The nationalisation "will take place soon using the legal procedure," he said without providing further details.
Chinese firms including Skyrizon Aviation have acquired in recent years a 75 per cent stake in Motor Sich, according to a government source cited by the Interfax-Ukraine news agency.
The US Department of Commerce in January blacklisted Skyrizon Aviation and said the firm's "predatory investments and technology acquisitions in Ukraine represent an unacceptable risk of diversion to military end use in the PRC".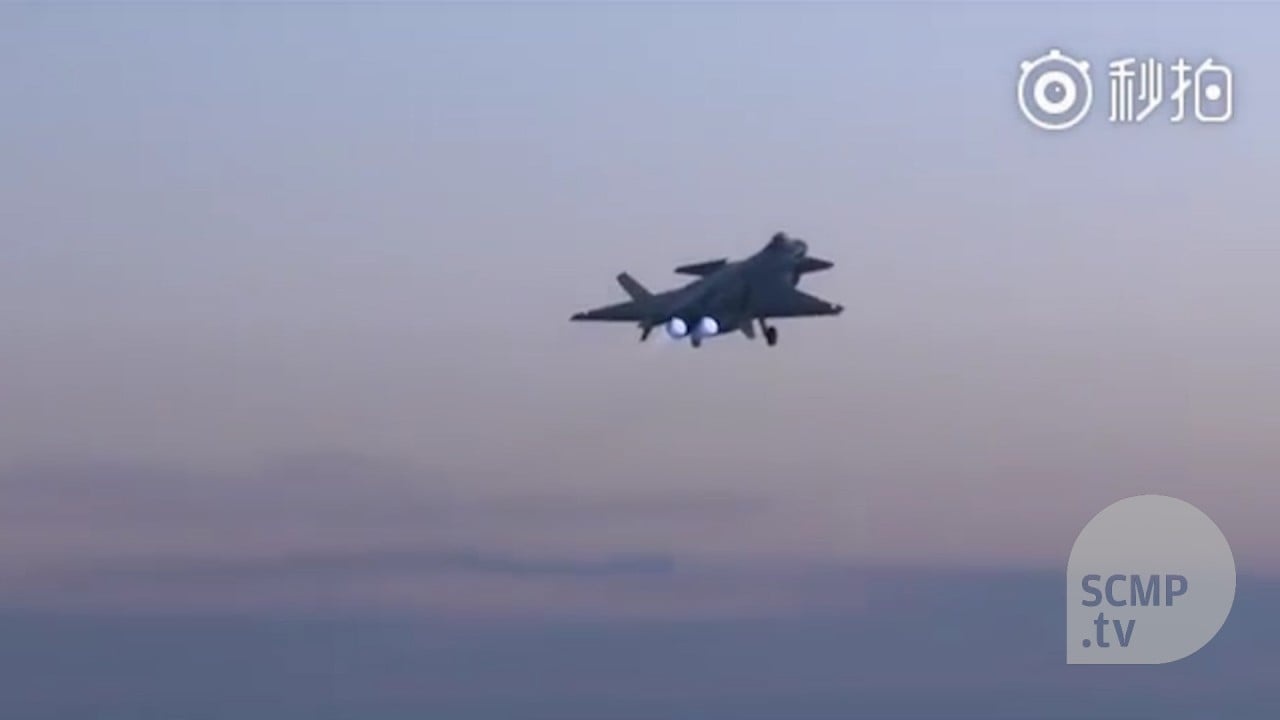 00:49
China's stealth fighter faces engine problems
China's stealth fighter faces engine problems
Motor Sich makes engines for helicopters and aircraft, including for large commercial planes that China is in the process of developing but does not yet have the know-how to make domestically.
Motor Sich also makes engines that can be used for cruise missiles and drones.
The United States, which has supported Kiev following Russian-backed uprisings in eastern Ukraine, has long taken a dim view of the Chinese investment in Motor Sich and according to local media has raised the issue with Ukrainian officials in closed-door meetings.
Ukrainian President Volodymyr Zelensky signed a decree in January imposing sanctions on Skyrizon Aviation, which has sought to acquire control of Motor Sich by buying stakes from its Ukrainian owners.
This followed the US blacklisting of the company and prompted a protest from Beijing, according to Interfax-Ukraine.
Shares in Motor Sich have been frozen since 2018 at the request of the Ukrainian intelligence service as it investigated the sale of strategic assets to foreign firms.
Chinese investors launched last December international arbitration proceedings against Ukraine, seeking US$3.5 billion in damages and interest over Motor Sich.
Danilov said that the state would compensate where private owners had invested any capital in Motor Sich.
Additional reporting by Reuters