Brexit
Get more with myNEWS
A personalised news feed of stories that matter to you
Learn more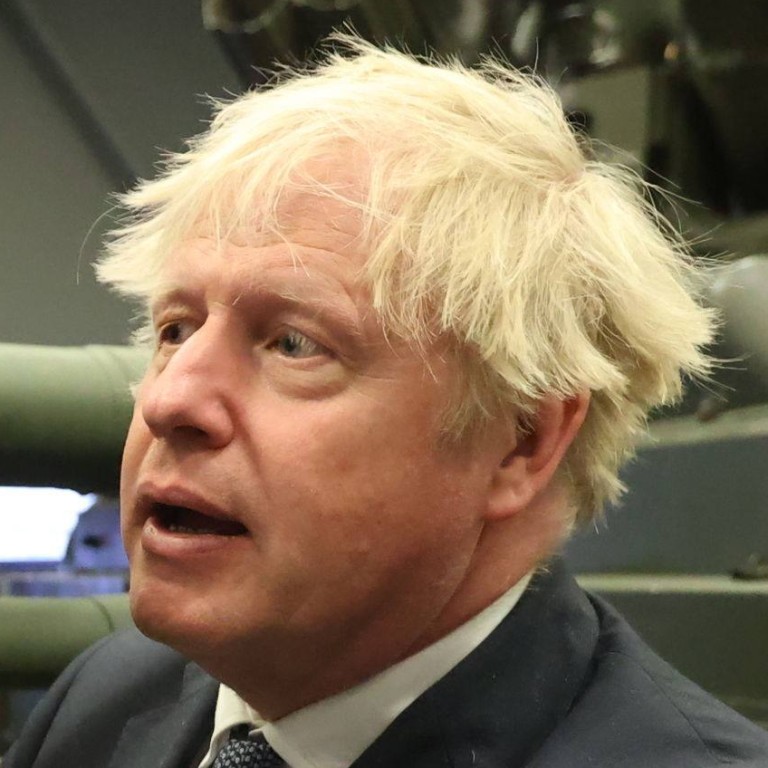 Boris Johnson pushes plan to override Brexit deal as 'insurance' in Northern Ireland dispute
The British PM is preparing to unilaterally back down on commitments he agreed to with the EU, even while saying he would prefer a negotiated solution
He appears to be hoping for concessions from the EU on the Northern Ireland Protocol, which is at the centre of a political deadlock in the region
UK Prime Minister Boris Johnson said he will push ahead with plans to unilaterally amend the post-Brexit deal with the European Union, even though his preference is to reach a negotiated solution over Northern Ireland.
"We would love this to be done in a consensual way with our friends and partners, ironing out the problems, stopping some of these barriers east-west," Johnson said in a pooled television clip from Belfast on Monday.
"To get that done, to have the insurance, we need to proceed with a legislative solution at the same time."
By preparing legislation to override parts of the Brexit deal he struck with the EU, Johnson appears to be calculating that it will act as a spur to European negotiators to unpick the agreement.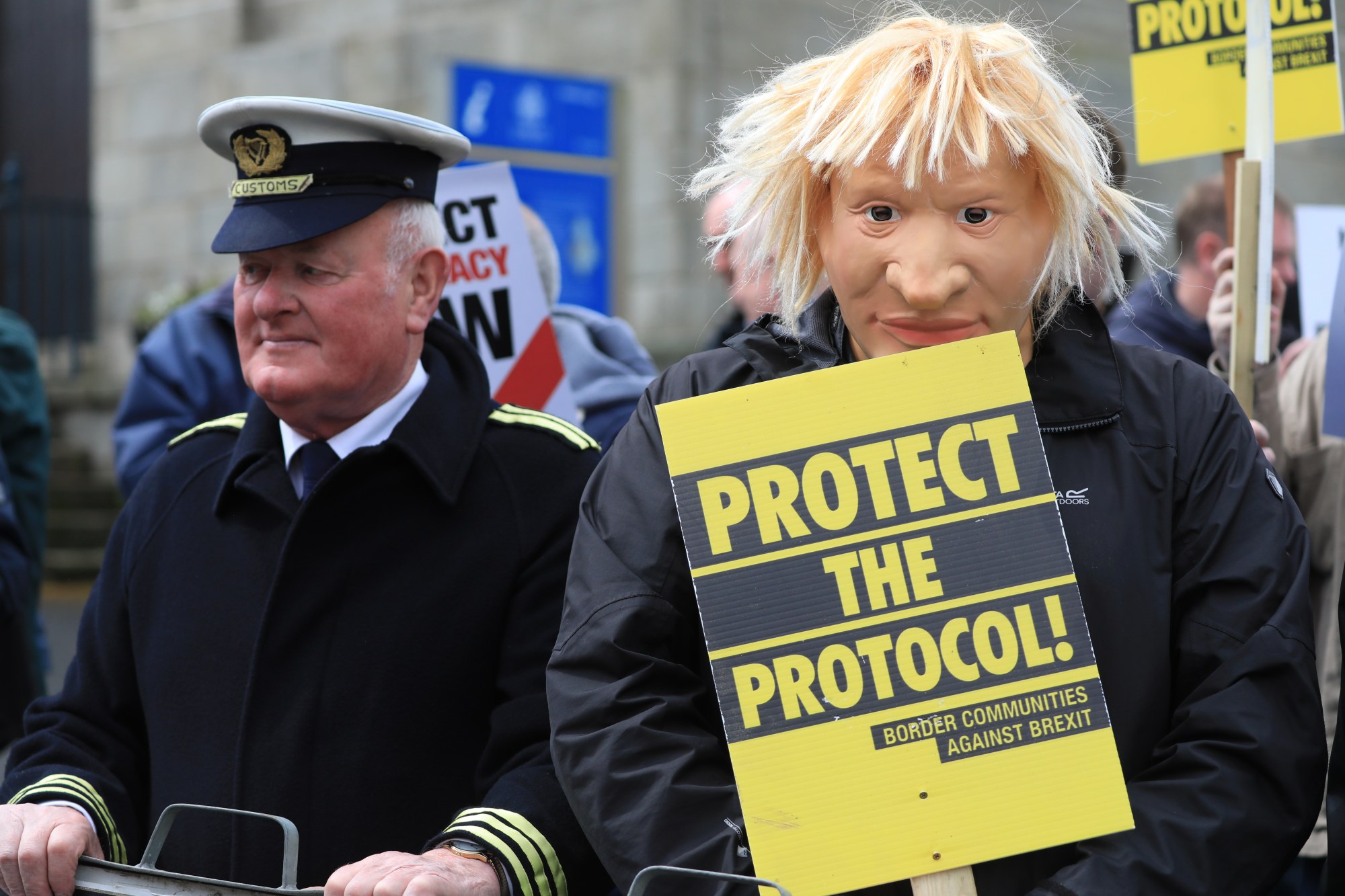 He is also trying to coax Northern Ireland's unionist parties into forming a new power-sharing executive with the winners of this month's elections, Sinn Fein.
The British government contends that the Northern Ireland Protocol, the post-Brexit settlement for the region, has created a customs border with the rest of the UK, disrupting trade and contributing to the collapse of the executive in the region.
The pro-UK Democratic Unionist Party, which came second in the May 5 vote, is refusing to participate in the power-sharing government, effectively blocking its formation, until its concerns about the protocol have been addressed.
A move by Britain to override the Brexit deal risks sparking a trade war with the European Union, which has hinted at tough action if the UK rows back on legally binding commitments that Johnson's own government signed up to.
Johnson spoke to the leaders of the different political parties in Northern Ireland on Monday and said none of them like how the protocol is operating.
"They all think it can be reformed and improved, from Sinn Fein to the SDLP to the DUP, all of them," Johnson said.
But when asked whether he had appealed to the DUP to join the new administration with the Sinn Fein, and whether such a government was more likely to be formed following his outreach, he said "you bet".
"Everybody should be rolling up their sleeves and getting stuck into the government of Northern Ireland," he said.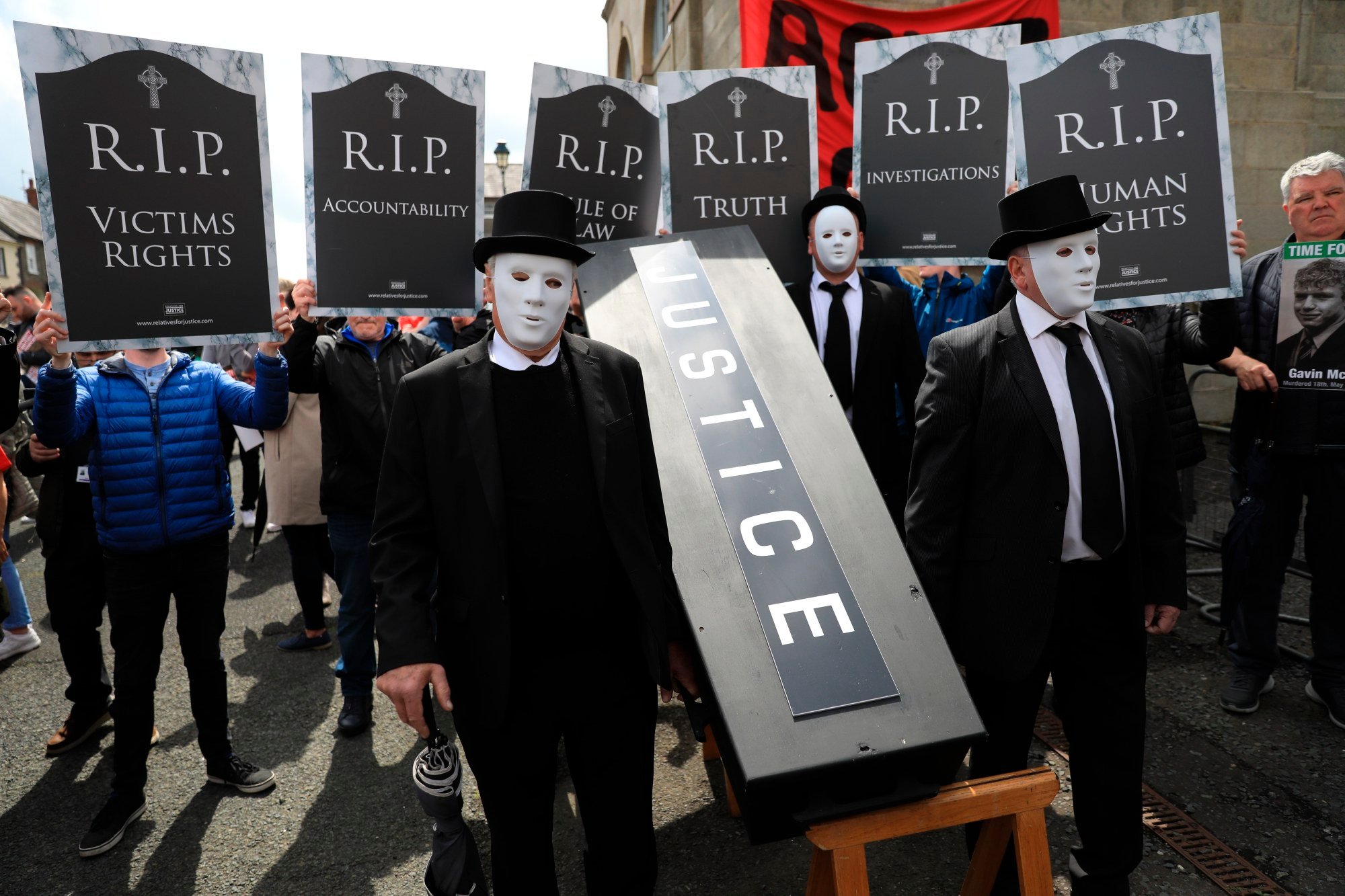 Foreign Secretary Liz Truss is expected to make a statement to the House of Commons on Tuesday, setting out the UK government's plans for next steps.
Truss had a call with US Speaker Nancy Pelosi on Monday and reiterated Britain's commitment to the Good Friday Agreement – the 1998 peace deal which drew a line under decades of violence in the region – and getting the Northern Ireland executive up and running.
The US has consistently urged the UK to cooperate with the EU over the issue and warned against unilateral action.