Ukraine
Get more with myNEWS
A personalised news feed of stories that matter to you
Learn more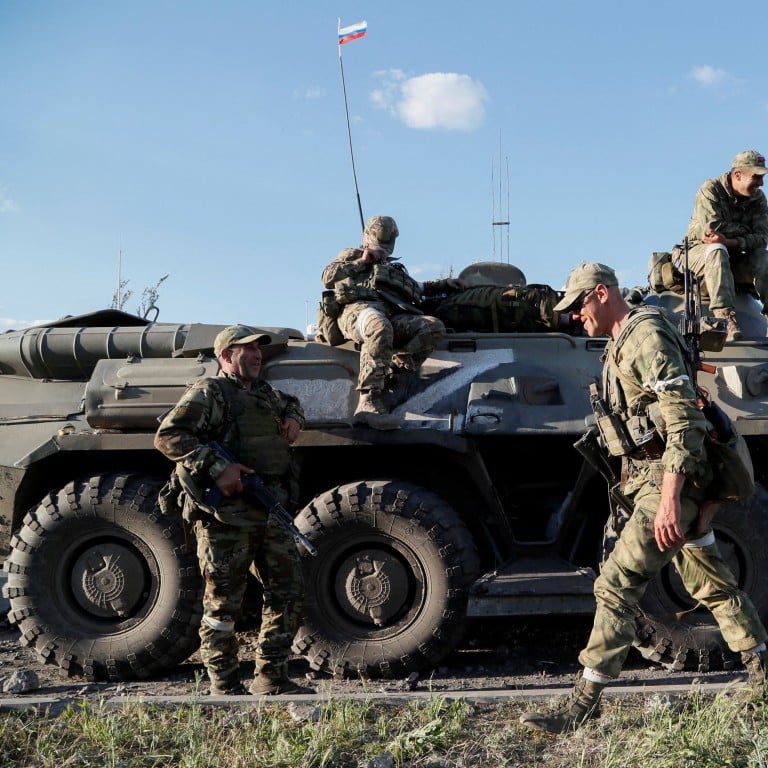 Ukraine war: 700 more steelworks defenders surrender to Russia, but Kyiv vows 'unbreakable' spirit
Russia said 1,730 Ukrainian soldiers have surrendered from the Azovstal steel plant, while the Red Cross said it registered hundreds of them as prisoners of war
An adviser to Ukraine's President Volodymyr Zelensky says that the country will not accept any ceasefire until all the Russian troops pull back
The Russian military said on Thursday that more Ukrainian fighters who were making a last stand in Mariupol have surrendered, bringing the total who left their stronghold to 1,730, while the Red Cross said it registered hundreds of them as prisoners of war.
The International Committee of the Red Cross said the registrations of Ukrainian prisoners of war, which included wounded fighters, began on Tuesday under an agreement between Russia and Ukraine.
The Geneva-based humanitarian agency, which has experience in dealing with prisoners of war and prisoner exchanges, said however that its team did not transport the fighters to "the places where they are held" – which was not specified.
Ukrainian fighters who emerged from the ruined Azovstal steelworks after being ordered by their military to abandon the last stronghold of resistance in the now-flattened port city face an uncertain fate. Some were taken by the Russians to a former penal colony in territory controlled by Moscow-backed separatists.
Ukraine, which says it aims to secure a prisoner swap, has declined to say how many were inside the plant or comment on the fate of the rest since confirming that just over 250 had surrendered in the initial hours after it ordered them to yield.
It's also not clear how many fighters are left at the plant. Russia previously estimated that it had been battling some 2,000 troops in the waterside plant.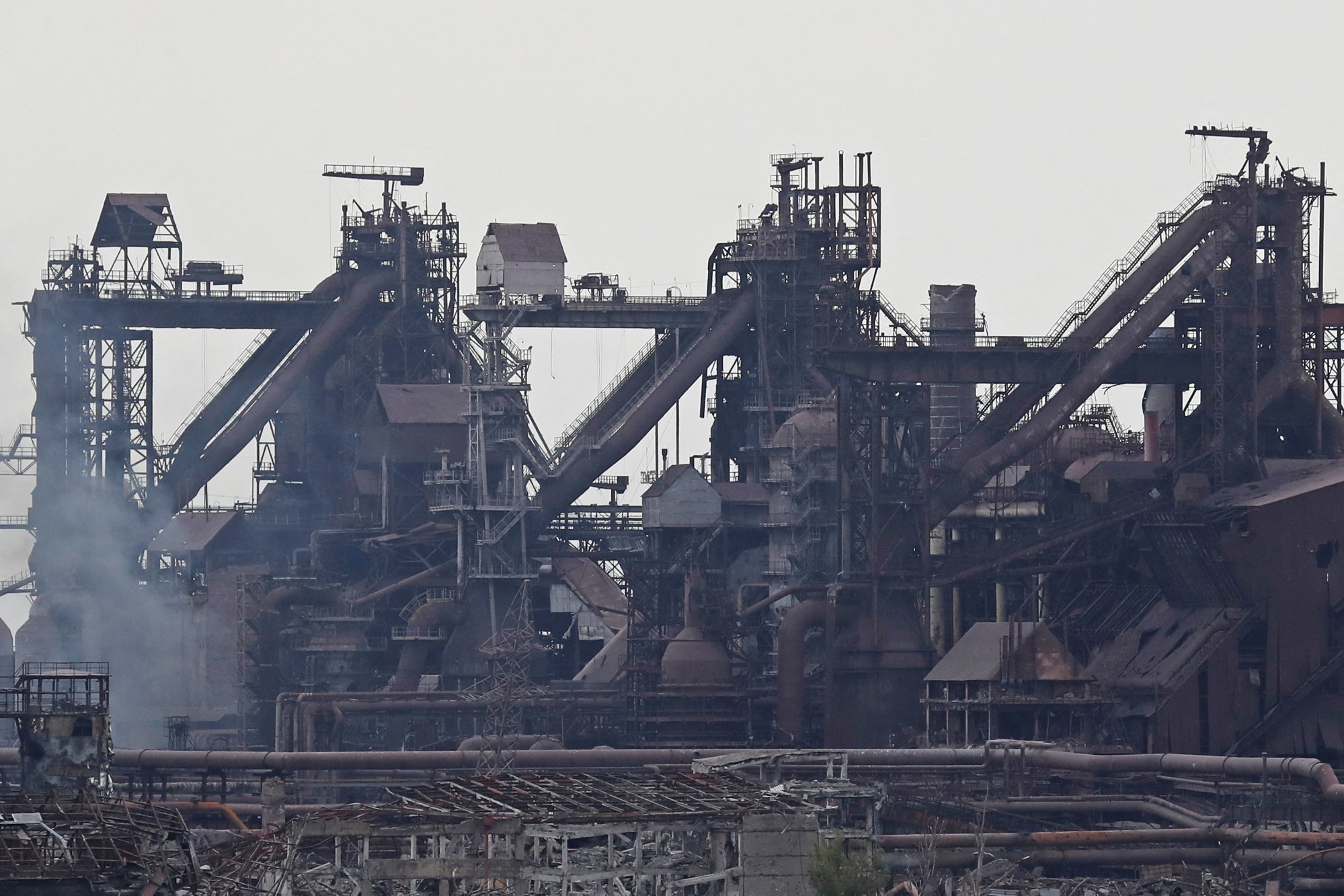 The plant was the only thing standing in the way of Russia declaring the full capture of Mariupol. Its fall would make Mariupol the biggest Ukrainian city to be taken by Moscow's forces, giving a boost to Putin in a war where many of his plans have gone awry.
Military analysts, though, said the city's capture at this point would hold more symbolic importance than anything else, since Mariupol is already effectively under Moscow's control and most of the Russian forces that were tied down by the drawn-out fighting have already left.
Despite the setback in Mariupol, Ukraine's confidence has been growing after fighting the Russian offensive to an effective standstill and forcing Moscow to withdrawal from around Kyiv and narrow its military goals.
Wearing an embroidered shirt instead of his usual military khaki top, Zelensky said on Telegram that his people remained "strong, unbreakable, brave and free".
An adviser to Ukraine's President Volodymyr Zelensky says the country will not accept any ceasefire until all the Russian troops pull back.
Thursday's statement from Mykhailo Podolyak, who was involved in several rounds of talks with Russia, reflects an increasingly confident stand taken by Ukraine as it has fought the Russian offensive to an effective standstill.
"Do not offer us a ceasefire – this is impossible without total Russian troops withdrawal," Podolyak wrote on Twitter. In a reference to a 2015 peace agreement for eastern Ukraine that was brokered by France and Germany and signed in the Belarusian capital Minsk, Podolyak wrote: "Ukraine is not interested in new 'Minsk' and the war renewal in a few years."
Several Ukrainian officials have recently issued similar statements. Podolyak did not specify what would constitute "total" withdrawal.
He added that "until Russia is ready to fully liberate occupied territories, our negotiating team is weapons, sanctions and money."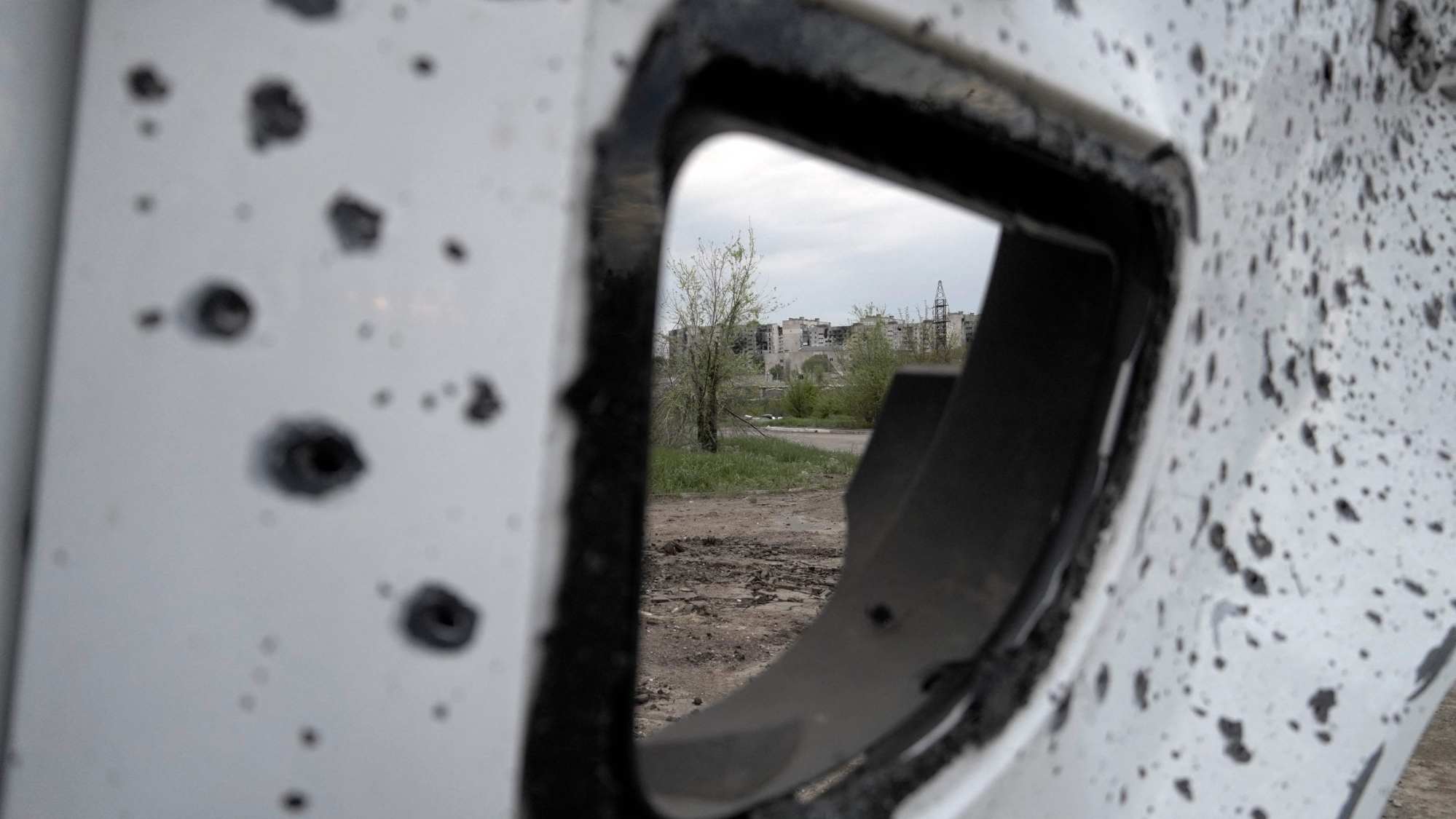 In the eastern Donbas region, which has been the centre of recent fighting as Russian forces on the offensive have clashed with staunch Ukrainian resistance, four civilians were killed in the town of Sievierodonetsk in a Russian bombardment, Luhansk Governor Serhiy Haidai said. Three other civilians were wounded in the attack
Video showed the Ukrainian fighters carrying out their wounded on stretchers and undergoing pat-down searches before being taken away on buses escorted by military vehicles bearing the pro-Kremlin "Z" sign.
The US has gathered intelligence that shows some Russian officials have become concerned that Kremlin forces in Mariupol are carrying out abuses, including beating city officials, subjecting them to electric shocks and robbing homes, according to a US official familiar with the findings.
The Russian officials are concerned that the abuses will further inspire residents to resist the occupation and that the treatment runs counter to Russia's claims that its military has liberated Russian speakers, according to the official, who was not authorised to comment.
On the diplomatic front, Finland and Sweden could become members of Nato in a matter of months, though objections from Turkish President Recep Tayyip Erdogan threaten to disrupt things. Turkey accuses the two countries of harbouring Kurdish militants and others it considers a threat to its security.
Turkey also accuses them of harbouring the followers of the US-based Muslim cleric Fethullah Gulen whom Ankara says is behind a failed military coup attempt in 2016.
Turkey's approval is crucial because the military alliance makes its decisions by consensus. Each of its 30 member countries can veto who can join.
Additional reporting Reuters, Agence France-Presse