Defence
Get more with myNEWS
A personalised news feed of stories that matter to you
Learn more
Ukraine war: Joe Biden welcomes Sweden, Finland leaders in push for Nato bid, despite objections from Turkey
Sweden and Finland, while solidly Western, have historically kept a distance from Nato as part of long-standing policies aimed at avoiding angering Russia
Turkey has voiced misgivings about membership of the two countries, accusing them of supporting 'terrorism' due to the presence of Kurdish militants
US President Joe Biden on Thursday welcomed the leaders of Finland and Sweden in a strong show of support for their bids to join Nato in the face of Russia's invasion of Ukraine.
To the pomp of a red carpet and military honour guard, Biden received Swedish Prime Minister Magdalena Andersson and Finnish President Sauli Niinisto just days after they officially said they would seek to join the US-backed alliance.
Biden offered his strong support to their inclusion saying the countries meet all criteria.
"They meet every Nato requirement and then some," Biden told reporters with the two leaders at his side, offering the "full, total, complete backing of the United States of America."
Sweden and Finland, while solidly Western, have historically kept a distance from Nato as part of long-standing policies aimed at avoiding angering Russia.
But the two nations both moved ahead amid shock over their giant neighbour's invasion of Ukraine, which had unsuccessfully sought to join Nato.
Biden on Wednesday said he "strongly" supported the membership of Sweden and Finland in the alliance, which considers an attack on one member an attack on all.
"While their applications for Nato membership are being considered, the United States will work with Finland and Sweden to remain vigilant against any threats to our shared security, and to deter and confront aggression or the threat of aggression," he said in a statement.
In the United States it is up to the Senate to ratify treaties and there is wide support for the membership of Sweden and Finland, with votes likely before a Nato summit next month in Madrid.
But Turkey's leader flatly opposes having Sweden and Finland join Nato but the military alliance's top official said on Thursday he was confident that the stand-off would be resolved and that the two Nordic nations would join soon.
Turkey's approval of Finland and Sweden's application to join the Western military alliance is crucial because Nato makes decisions by consensus. Each of its 30 member countries has the power to veto a membership bid.
"We have told our relevant friends we would say 'no' to Finland and Sweden's entry into Nato, and we will continue on our path like this," President Recep Tayyip Erdogan told Turkish youths in a video for Commemoration of Atatürk, Youth and Sports Day, a national holiday.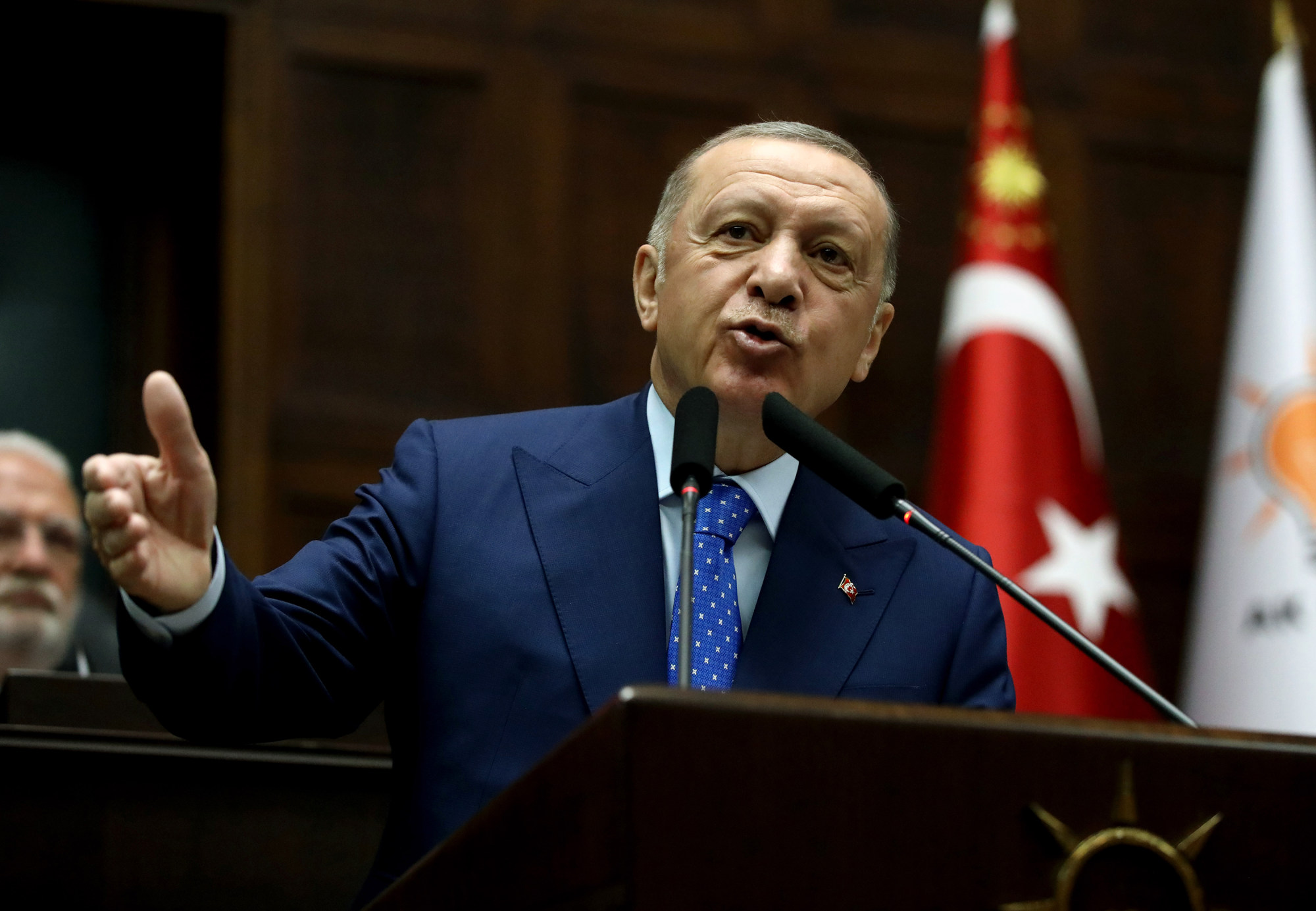 Meanwhile, Nato Secretary-General Jens Stoltenberg said Thursday he was "confident that we will come to a quick decision to welcome both Sweden and Finland to join the Nato family".
"We are addressing the concerns that Turkey has expressed, because when an important ally [like] Turkey raises security concerns, raises issues, then of course the only way to deal with that is to sit down and find common ground," Stoltenberg told reporters in Copenhagen, Denmark.
Erdogan has said Turkey's objection stems from its security concerns and grievances with Sweden's – and to a lesser degree Finland's – perceived support of the banned Kurdistan Workers' Party, or PKK, and an armed group in Syria that Turkey sees as an extension of the PKK. Turkey's conflict with the PKK has killed tens of thousands of people since 1984.
Turkey also accuses Sweden and Finland of harbouring followers of Fethullah Gulen, a US-based Muslim cleric whom the Turkish government blames for 2016 military coup attempt.
Asked whether Finland could enter before Sweden, Stoltenberg replied that "we handled this as one process and we are working with this as one process".
The Nato chief was in Copenhagen where he met with Danish Prime Minister Mette Frederiksen, among others.
Additional reporting by Associated Press