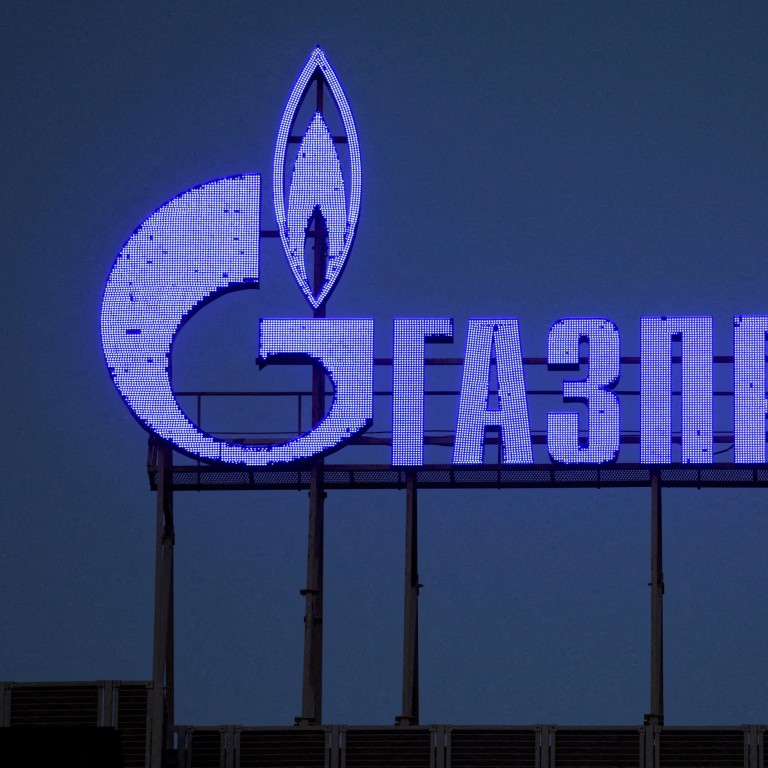 Russia halts gas supplies to Netherlands. Denmark could be next
Russia has cut natural gas supplied via pipelines to the Netherlands after it rejected paying in roubles
It is the latest European country to be hit with a cut in Russian gas, after Poland, Bulgaria and Finland
Russia's Gazprom said on Tuesday it had halted gas supplies to the Netherlands after Dutch energy firm GasTerra refused to pay in roubles following the Russian military offensive in Ukraine.
"Gazprom has completely stopped gas supplies to GasTerra due to non-payment in roubles," the Russian gas giant said in a statement.
Moscow has demanded that clients from "unfriendly countries" – including EU member states – pay for its gas in roubles, a way to sidestep Western financial sanctions against its central bank over the Ukraine conflict.
Gazprom said that as of May 30 it had received no payments for Dutch gas supplies in April, despite notifying GasTerra that payments for gas supplied from April 1 needed to be made in roubles.
Partly state-owned GasTerra on Monday said it expected to be cut off after it "decided not to comply with Gazprom's unilateral payment requirements" as they would breach EU sanctions.
The cut-off means that two billion cubic metres of gas will not be supplied to the Netherlands between now and October, GasTerra said, adding that it "has anticipated this by purchasing gas elsewhere".
The Netherlands is the latest in a series of European countries to be hit with a cut in Russian gas, with Poland, Bulgaria and Finland seeing their supplies severed in April and May.
The Dutch rely on Russia for around 15 per cent of their gas supplies, amounting to some six billion cubic metres a year, the government says.
This is lower than the EU average of 40 per cent, but like other European countries the Netherlands is scrambling to reduce its dependence on Russian energy.
In neighbouring Denmark, power company Orsted said it was preparing for a cut as the company, best known for its windpower business, also refused to pay in roubles.
"Gazprom Export continues to demand that Orsted pays for gas supplies in roubles," the company said in a statement on Monday.
"We have no legal obligation under the contract to do so, and we have repeatedly informed Gazprom Export that we will not do so.
"Therefore, there is a risk that Gazprom Export will stop supplying gas to Orsted. In Orsted's view, this will be a breach of contract," it added.
The company said Russia could not directly cut off gas supplies to Denmark because there is no direct pipeline between the two countries.
This means the country should still be able to secure gas deliveries by purchasing it from the European market.
"We are backing Orsted in this decision," Danish Prime Minister Mette Frederiksen told reporters in Brussels, where he attended an EU summit. He described the Russian demand as "unacceptable".
Orsted also said it was filling up its storage facilities in Denmark and Germany to secure gas supplies to their customers.
Additional reporting by Bloomberg